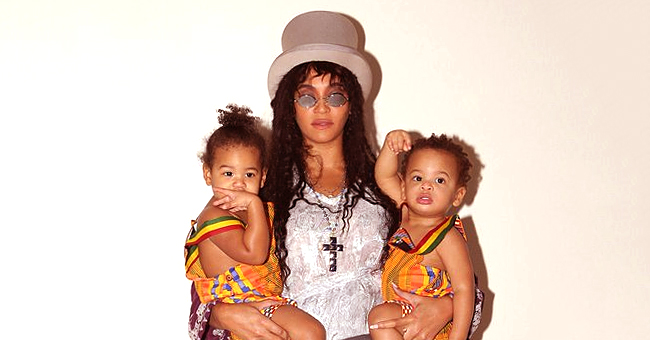 Twitter/NolaMarianna
'Spirit' Singer Beyoncé Dresses as Lisa Bonet and Carries Sir & Rumi in Throwback Halloween Pic

Beyonce surprised fans once again with a throwback pic of her twins at Halloween as she channeled Lisa Bonet. The adorable photo is one of very few we've seen of the two-year-olds.
Beyonce had a special surprise up her sleeve when she marked her 38th birthday on her website. In a series of images to celebrate her age, there was one of her dressed as Lisa Bonet for Halloween with the added bonus of her rarely-photographed twins, Rumi and Sir.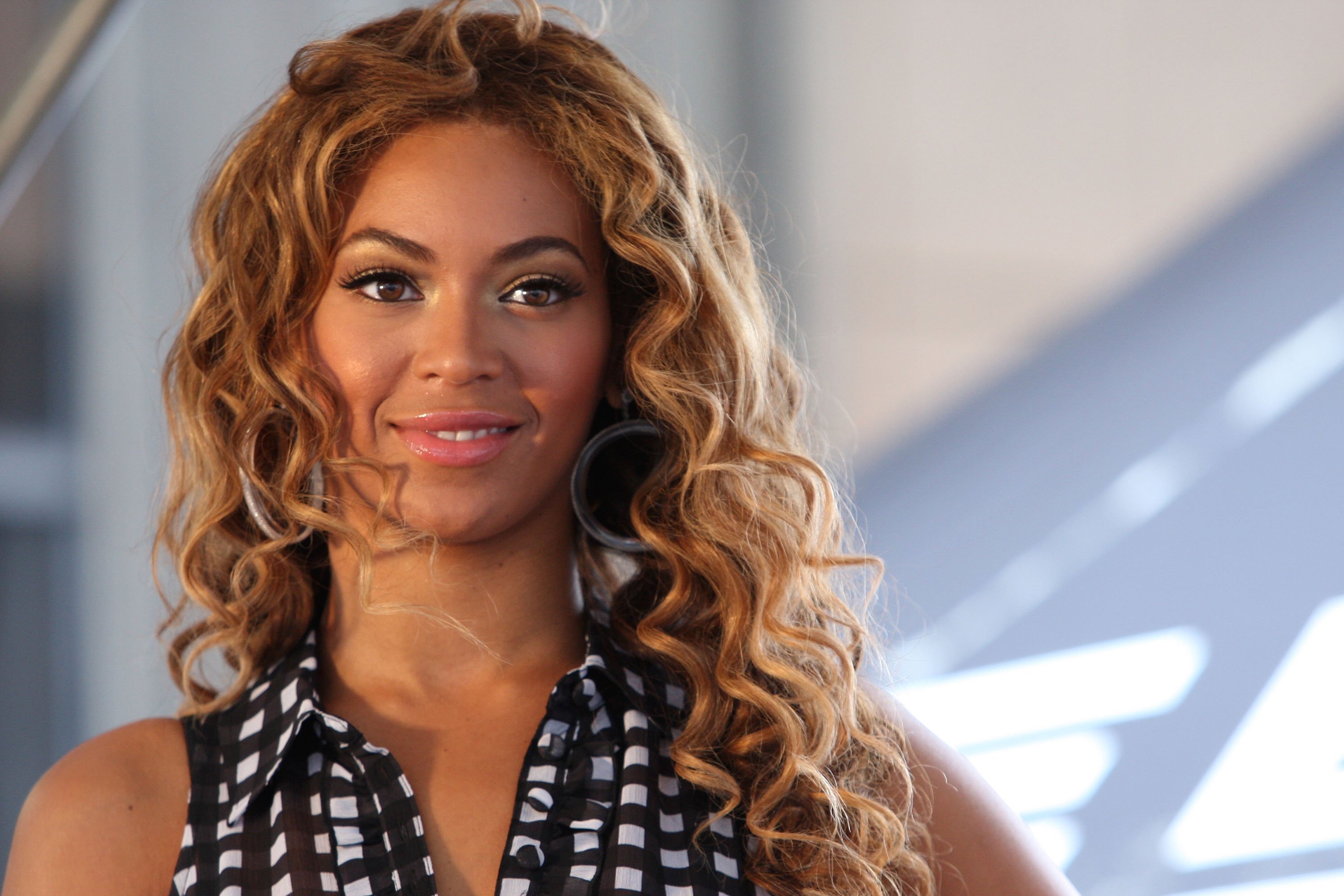 Beyonce at a hunger relief initiative kickoff in June 2009. | Photo: Getty Images
It was only last week when fans were treated to a delightful exposure of Sir and Rumi when their superstar mom launched her "Making the Gift" documentary on television. The film featured a behind-the-scenes look at the making of the "Lion King" album, "The Gift."
Beyonce traveled to Africa with her family and snippets from that vacation revealed the twins enjoying quality time with their mom as they circled the African region. It was a pleasant surprise for fans who hardly get a chance to see the two-year-old babies who are often shielded from the limelight.
And while many thought it would take a while again for them to see another glimpse of Rumi and Sir, they were wrong. Beyonce surprised fans shortly after and released a photo of her twins taken from last year's Halloween.
The photo was part of a series celebrating Beyonce's September 4 birthday posted on her website. Along with it were captured moments with the family which she decided to share to the world as a special tribute to the year that was.
"Thank you from the depths of me for all my birthday loving," the concert star wrote in a note accompanying the photos. "I had an incredible Bday! I'm grateful for every breath. I thank God for all of my blessings, my wins, and my losses. I thank God for all of you! I would have posted earlier but I had work to do. I gotta job baaaaby. Here is your B at 37."
It was Beyonce's Halloween pic that probably earned the most attention not only because she was dressed as Lisa Bonet (how cool is that?) but she was also carrying Rumi and Sir. The twins looked adorable in their matching outfits as they sat on each arm of their mother.
More importantly, it was just a delight to see their faces and to see Beyonce's maternal side shine through. There is only a handful of these moments we've been privy to.
Thank you Beyonce for leaving us in awe once again with this special birthday gift.
Please fill in your e-mail so we can share with you our top stories!