7 Times We Caught a Glimpse of Beyoncé's Twins Sir and Rumi Carter and They Were Too Cute
Public sightings of Beyoncé's twins Sir and Rumi are so, so rare. We scoured the internet and found 7, revealing them in all their cuteness. You're welcome.
Beyoncé is notoriously private. We only glean information about her and her family when she wants to share, or when her parents let something slip, like when dad Mathew Knowles announced the birth of her twins or mom Tina Lawson showed off her popstar daughter's waist-length natural hair.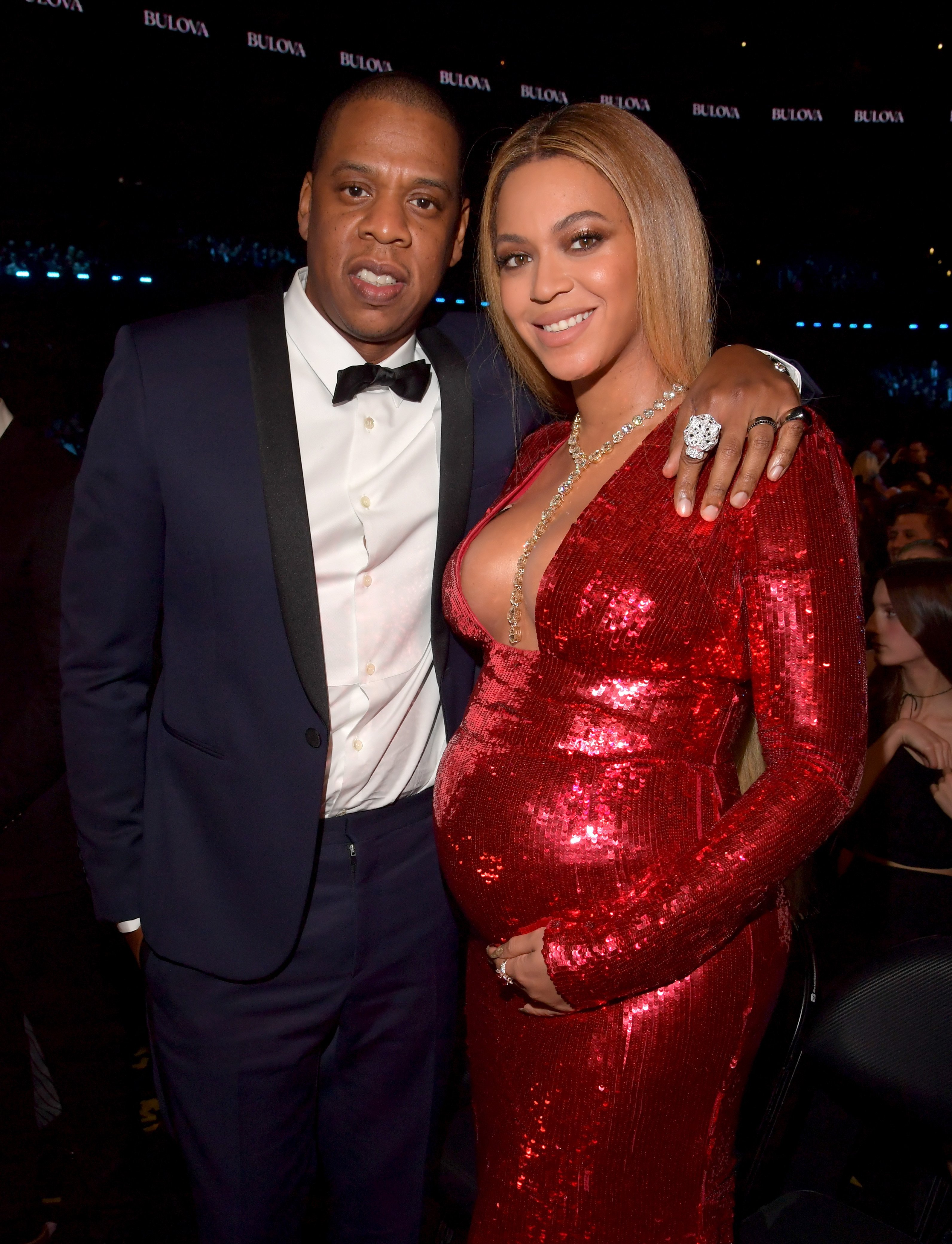 Her image is carefully curated and she reportedly keeps a tight lid on what the public gets to see. Just check out the "Lemonade" singer's Instagram feed full of perfectly poised photos.
But, sadly, not even Queen Bey can control everything.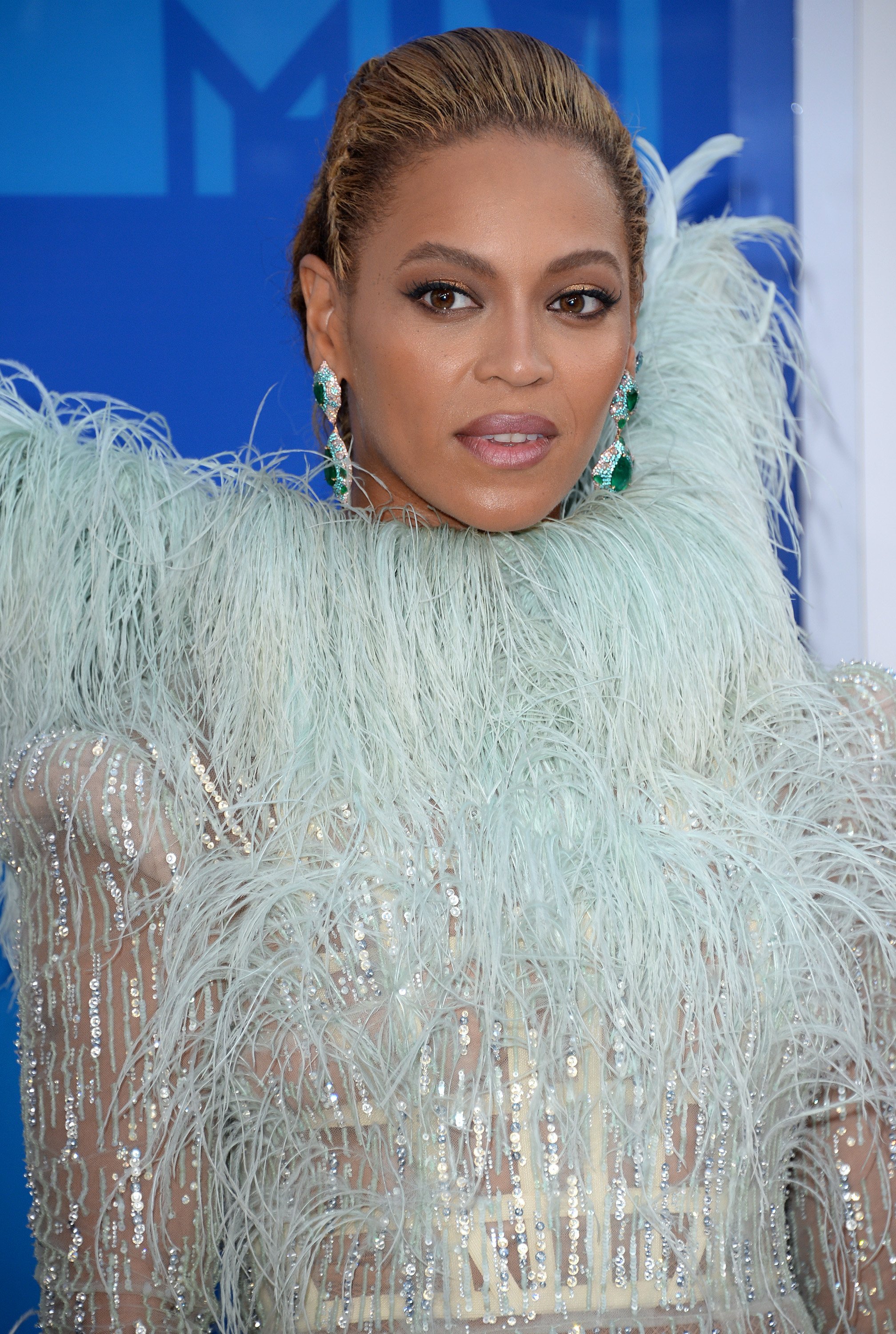 In 2013 after her Super Bowl performance, BuzzFeed did a story with photos on the singer's halftime show that saw her bring out former "Destiny's Child" members Kelly Rowland and Michelle Williams. Queen Bey's people reportedly sent the site an email, asking them to pull down some "unflattering photos." This is how BuzzFeed responded.
ADORABLE x 2
What Beyoncé has managed to control is when and how often we see her twins, Sir and Rumi Carter. Born mid-2017, little is known about the lastborns of Mr. and Mrs. Carter, and their sightings have been exceedingly rare. We managed to find 7 public sightings of Blue Ivy's siblings. Not all of them may be Bey-approved, so no emails, please!
1. Double The Wonder
This is the first photo of the twins that the "Drunk in Love" singer shared. And she nearly broke her own Instagram record.
Fun Fact: According to TMZ, the twins were born on June 13 at 5.13 a.m., and Rumi is the big sis while Sir is the little bro.
Idk if I'm more excited about the twins sighting or the work laptop sighting but all of the above have given me the fortitude I need to make it out of 2017 pic.twitter.com/vPgECAm4nX

— Sylvia No Apostrophe Obell (@SylviaObell) November 11, 2017
2. Grandma, Mama and Them Babies
We are so grateful to the pap who took these candid photos. As one fan said, "Beyoncé is proof that you can have it all BUT you'll need a protective style during crunch time."
Fun Fact: During an interview with Rap Radar that was streamed on Tidal, Jay-Z revealed that Rumi is named after their favorite poet, 13th-century Persian bard Jalal ad-Din Muhammad Rumi. Sir was named for his mindset. "Sir was like, man, come out the gate. He carries himself like that. He just came out, like, Sir," said the dad of 3.
3. Mama's Homecoming
Bey's 2018 Coachella set was nothing short of legendary. As if that wasn't enough, she teamed up with Netflix to release a documentary called "Homecoming: A Film by Beyoncé" that featured the rehearsal and live footage of the concert. In it, she talks about pushing herself – and her body – to get ready for the event while being a brand new mother of twins. You can watch this in the video above from minute 03:00.
Fun Fact: People reported that Bey and Jay were reportedly worried that big sis Blue would feel left out after the birth of her siblings but that wasn't the case. "Blue has been such an amazing big sister," the source shared with the magazine. "She takes her job as a big sister very seriously and helps out a lot."
We can't deal with the cuteness 😍 how adorable are Rumi and Carter @Beyonce ❤️ #beyonce #twins pic.twitter.com/CTU4vPZF5m

— boohoo (@boohoo) July 26, 2018
4. Happy Mama, Happy Babies
While on a family vacation in Europe last year, the "Formation" singer released family photos on her website. Our favorite one was of her smiling while holding Rumi and Sir on her lap. How adorable is this?!
Fun Fact: Tina Lawson told Us Weekly that the twins have distinct personalities. "The girl is really just going to rule the world, and the boy is kind of laidback and chills like the dad," she revealed.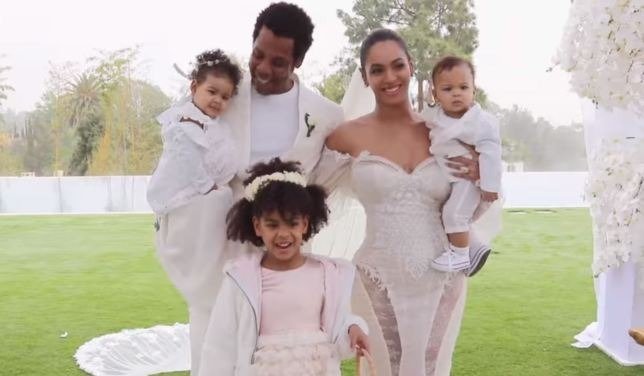 5. Flawless Family
The Carters gave us a prolonged glimpse of Blue Ivy in their first On The Run Tour back in 2014. For their second one, they not only let us see the twins, but we also got a peek at their vow renewal ceremony.
Fun Fact: Grandma Tina seems to love talking about her grandbabies. In a different interview with Us Weekly, she talked about how the twins express themselves. "The boy has a stare, like a mean mug, like Jay sometimes, which is so cute, and the girl, she's just so happy all the time and so sweet," she gushed.
Spotted: Jay and Bey having fun in the Hamptons with Rumi and Sir!! 😍https://t.co/PJCoL8uqRA pic.twitter.com/CKNJxJjLec

— HollywoodLife (@HollywoodLife) August 12, 2019
6. Family Fun in The Sun
Jay and Bey had some fun in the sand with the twins while at the Hamptons. Surprisingly, Blue Ivy was nowhere in sight.
Fun Fact: A company reportedly owned By Bey and Jay filed legal documents to trademark Sir Carter and Rumi Carter, according to TMZ, just like they did for Blue Ivy.
7. Mama Works and Plays
During her iconic, stripped-down photoshoot for Vogue's September 2018 issue, the magazine released a behind-the-scenes video that not only showed what a natural beauty Beyoncé is but also gave us a glimpse of her interacting with her babies in between takes.
Fun Fact: If the rumors are to be believed, Sir and Rumi may not be the lastborns for much longer.
"I'M GRATEFUL FOR EVERY SCAR"
In the Vogue issue, Beyoncé granted a rare interview and talked about her pregnancy with the twins, accepting her body after giving birth, and the legacy she hopes to leave for Blue, Rumi and Sir.
"I was 218 pounds the day I gave birth to Rumi and Sir," said the singer. "I was swollen from toxemia and had been on bed rest for over a month. My health and my babies' health were in danger, so I had an emergency C-section."