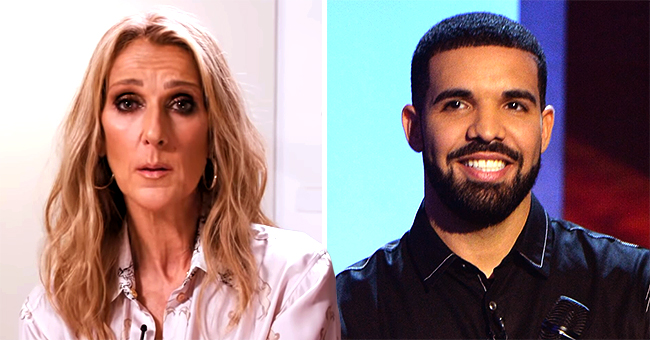 Youtube/iHeartRadioCA GettyImages
Céline Dion Pleads with Rapper Drake Not to Tattoo Her Face on His Body

Céline Dion was in an interview when she was told that famous American rapper Drake planned to have her face inked onto his body. Sweetly, she implored him not to do so and gave him the most hilarious albeit logical reason.
Celine Dion thrilled fans as she answered a few questions while playing the Rapid Fire game during an interview with iHeartRadio Canada.
CELINE DION OBJECTS TO DRAKE HAVING HER FACE TATTOOED ON HIM
During the game, the iHeartRadio interviewer brought up Drake's plan to have the singer's face tattooed onto his ribcage. While many women would have been delighted at the mere thought of it, Céline wasn't, and she openly voiced her disapproval.
She gave a straightforward response that he shouldn't do so while looking straight at the camera as if directing her response to Drake himself.
"Please, Drake, I love you very much. Can I tell you something? Don't do that," Céline said.
The "My Heart Will Go On" singer even explained some other ways Drake could show her love saying she'd allow him to do anything other than the tattooing.
"You can write me love letters. You can send me autographs for my kids; you can come and visit. I can have you home for lunch or dinner… we can go for a drink. We can sing together. Whatever you want to do. I can talk to your mother — whatever you want!" she said.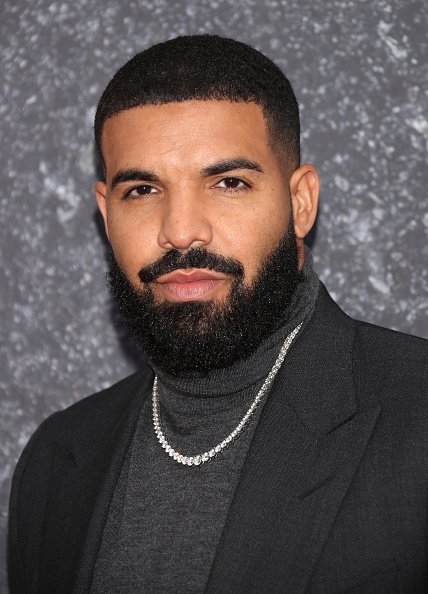 Drake made an appearance at the "Top Boy" UK Premiere at Hackney Picturehouse on September 04, 2019 in London | Photo: Getty Images
CELINE SHARES REASONS FOR HER DISAPPROVAL
The 51-year-old's response may come as a surprise to many considering the caliber of Drake's fame in the entertainment industry. One such person was the iHeartRadio interviewer who voiced curiosity at Céline's objection to the tattooing.
Not many know Céline has a funny bone, but she does. Her sense of humor came through as she gave reasons why she advised Drake not to tattoo her face on him. According to the mother of three, the image would most probably not age well on the rapper's skin.
"As time goes… as you go older... When the time comes… my face will go longer, and it will go not prettier," Celine said jokingly emphasizing the "-er" syllables of her words.
"So please don't tattoo. If you do it, just do a fake one so you can change your mind," Céline said sweetly imploring Drake.
According to reports, this isn't the first time the subject of Drake wanting to tattoo Céline Dion's face on himself will surface. It originally surfaced on the internet in 2017 at the Billboard Music Awards when the "Started From the Bottom" rapper allegedly told Céline that he would tattoo her face on him one day.
While Céline had laughed it off then, it seems she now takes it more seriously. Oh, what many would do to be in her shoes!
Please fill in your e-mail so we can share with you our top stories!