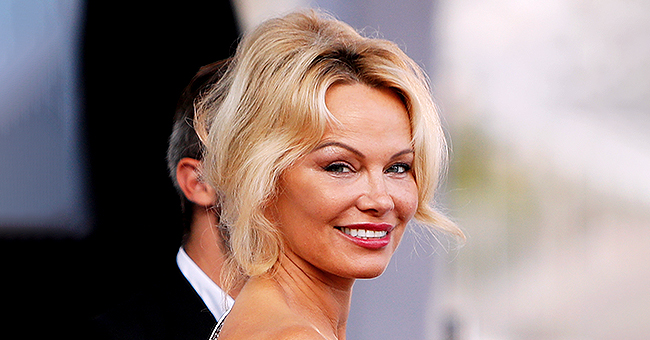 Getty Images
Tough Times of 'Baywatch' Star Pamela Anderson: From Grueling Road to Success to a Painful Divorce
From being an iconic model to her successful acting career, there is very little Pamela Anderson has struggled to conquer. However, her life has not always been easy.
Hollywood legend, Pamela Anderson has accomplished many incredible feats over the years. However, her successes came with many tribulations as well.
The actress made her mark as an actress in "Baywatch" and "Home Improvement"not to mention her iconic work as a Playmate for Hugh Hefner with the most Playboy covers ever. However, her reality involves many tragic turns.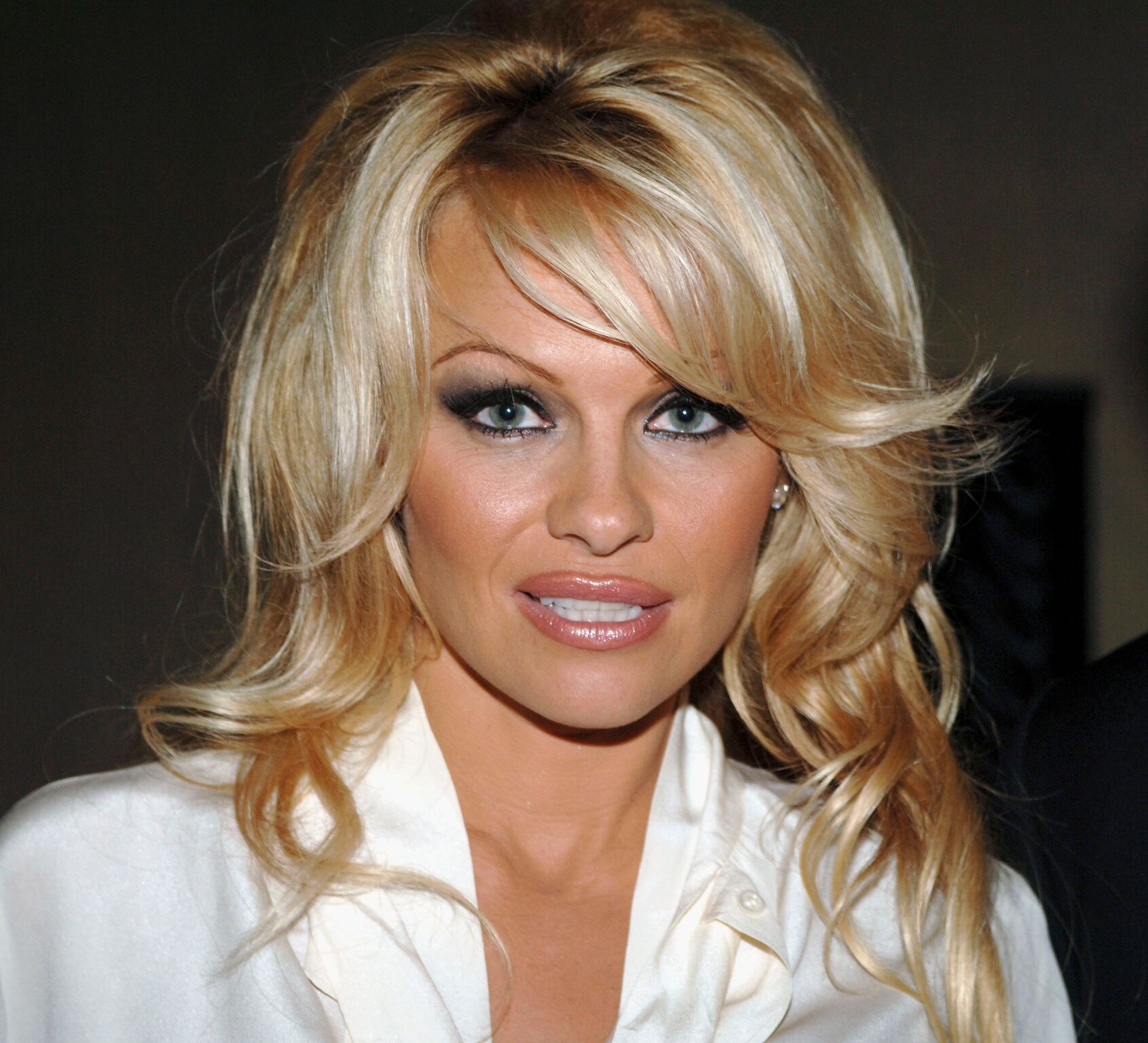 Actress Pamela Anderson attends The Museum of Television & Radio Annual Los Angeles Gala at the Beverly Hilton Hotel | Getty Images
Road to Fame
After moving to Los Angeles, Pamela Anderson wrote letters to her high school boyfriend, Tyrone. In the letters, she revealed it was a difficult and lonely journey.
"Please, please, please, I'm lonely, I need letters and or phone calls" wrote the actress in October 1989. Anderson continued, "It's tough starting a career, isn't it. You have to put up with a lot of [expletive]… It just takes so damn long to make someone else believe you and then when they finally believe in you, they have their own hidden agenda. They just want to [expletive] you. One way or another."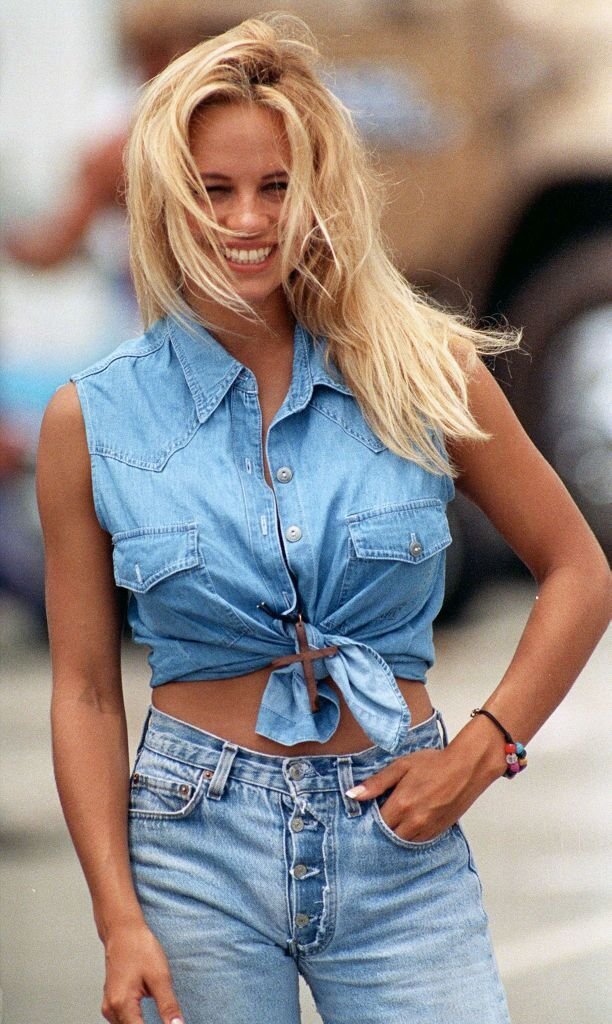 Canadian actress Pamela Anderson, circa 1990. | Getty Images
In the same letter, Anderson opened up about some questionable and often dangerous meetings she made in her early acting career. In one part,
she wrote
:
"Wish me luck tomorrow. I'm supposedly meeting some mafia dude. I'll bring my gun don't worry. He's an agent. Some other agent told me he was mafia –- figures!"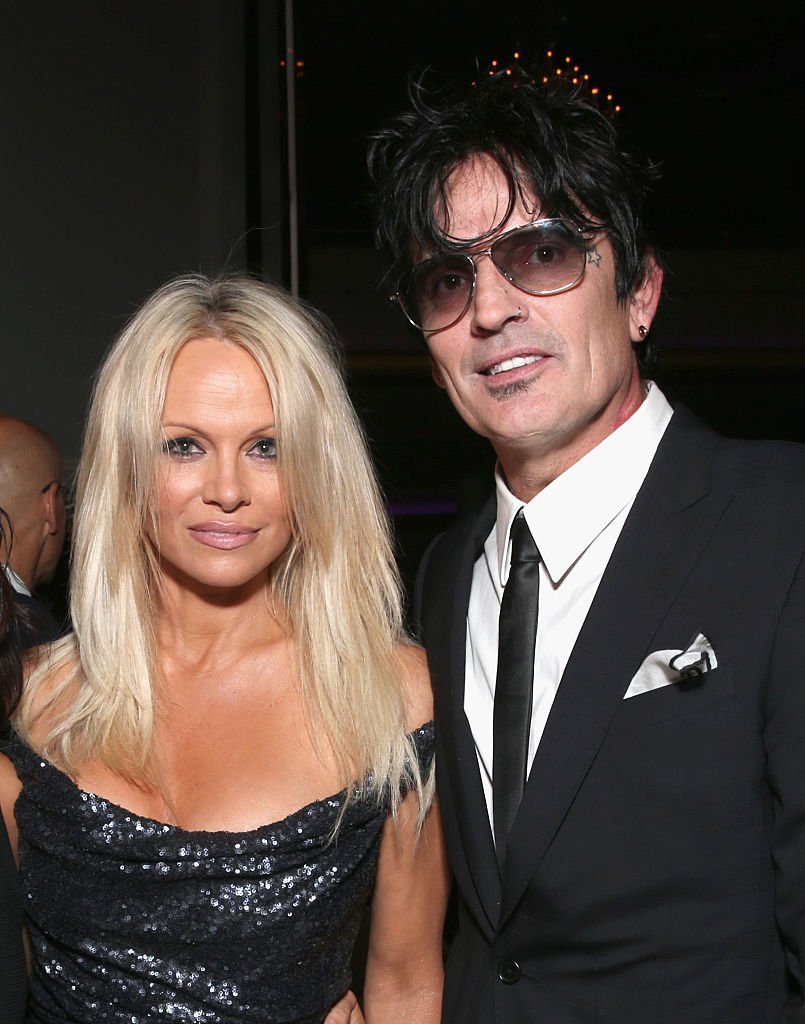 Actress Pamela Anderson and musician Tommy Lee attend PETA's 35th Anniversary Party at Hollywood Palladium | Getty Images
She Felt She Married a "Disaster"
Another tragic part of Pamela Anderson's life was her unfortunate luck with love. She had an on-again, off-again relationship with Mötley Crüe drummer Tommy Lee for 15 years.
The relationship was extremely rocky. The pair married in February 1995 just 96 hours after they had their first date.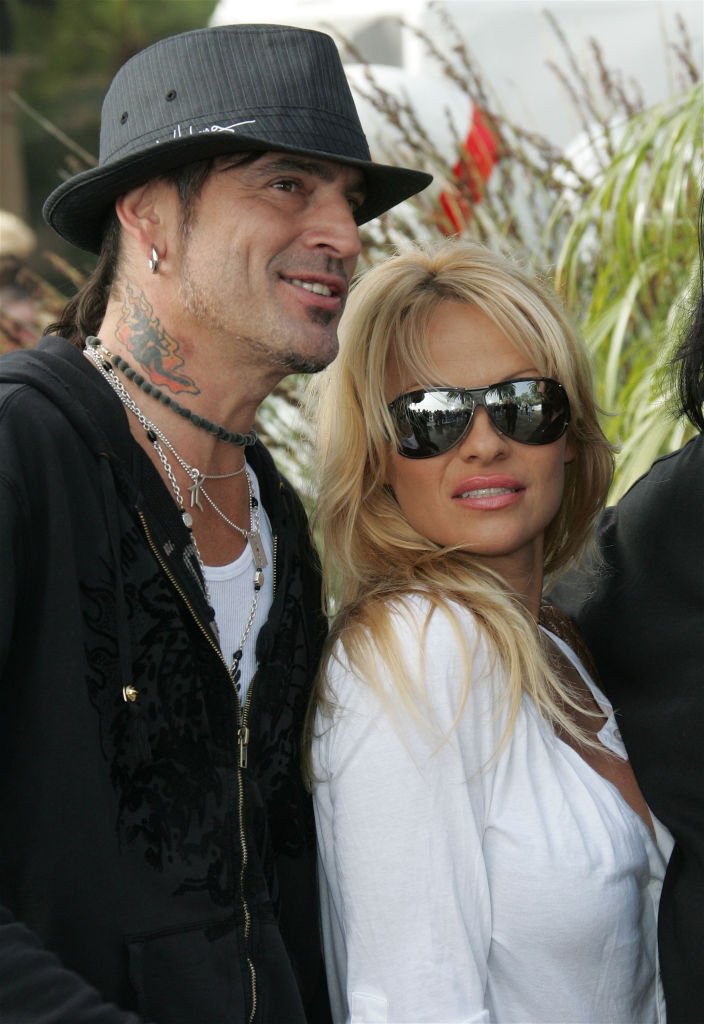 Musician Tommy Lee and actress Pamela Anderson pose at the home of John Paul DeJoria, CEO and co-founder of John Paul Mitchell Haircare Systems | Getty Images
In June 1996, they welcomed their first child, Brandon, into the world. In November that year, they filed for divorce but their relationship did not end and instead, they went on to have their second son, Dylan, in December 1997.
Then the following year, Anderson filed for divorce again. She claimed Lee became physically abusive and endangered their children and Lee pleaded no contest to felony spousal battery and spent four months in jail.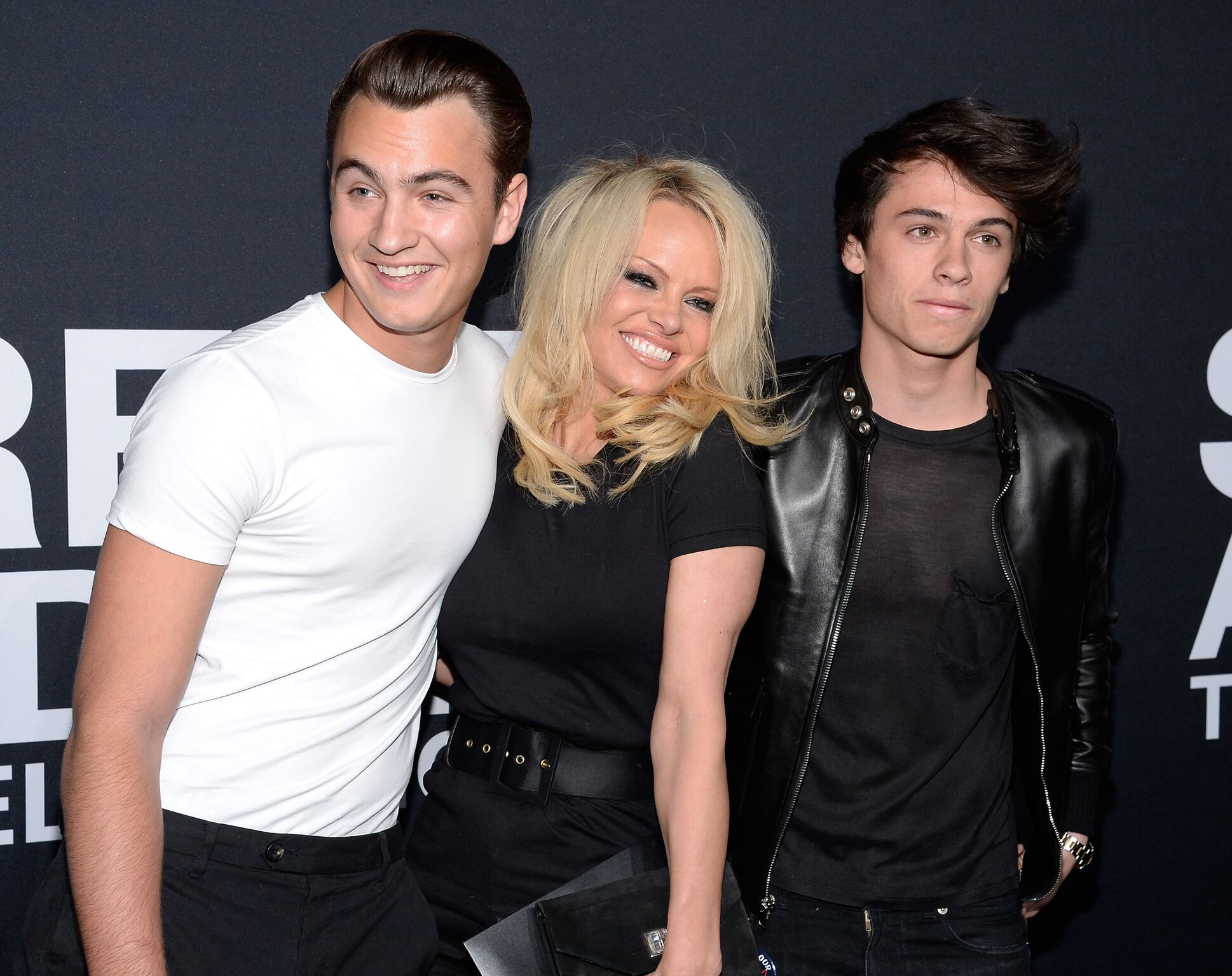 Actress Pamela Anderson (center) and her sons Brandon Lee (L) and Dylan Lee attend the Saint Laurent show | Getty Images
Surprisingly, the couple reconciled again before breaking up in 2010. Then in 2018, the pair were locked in a vicious fight after he accused their son Brandon of knocking him unconscious.
"[Tommy's] actions are desperate and humiliating. He is a disaster spinning out of control. And he is not acting like a father. But this is nothing new," wrote Pamela on her blog.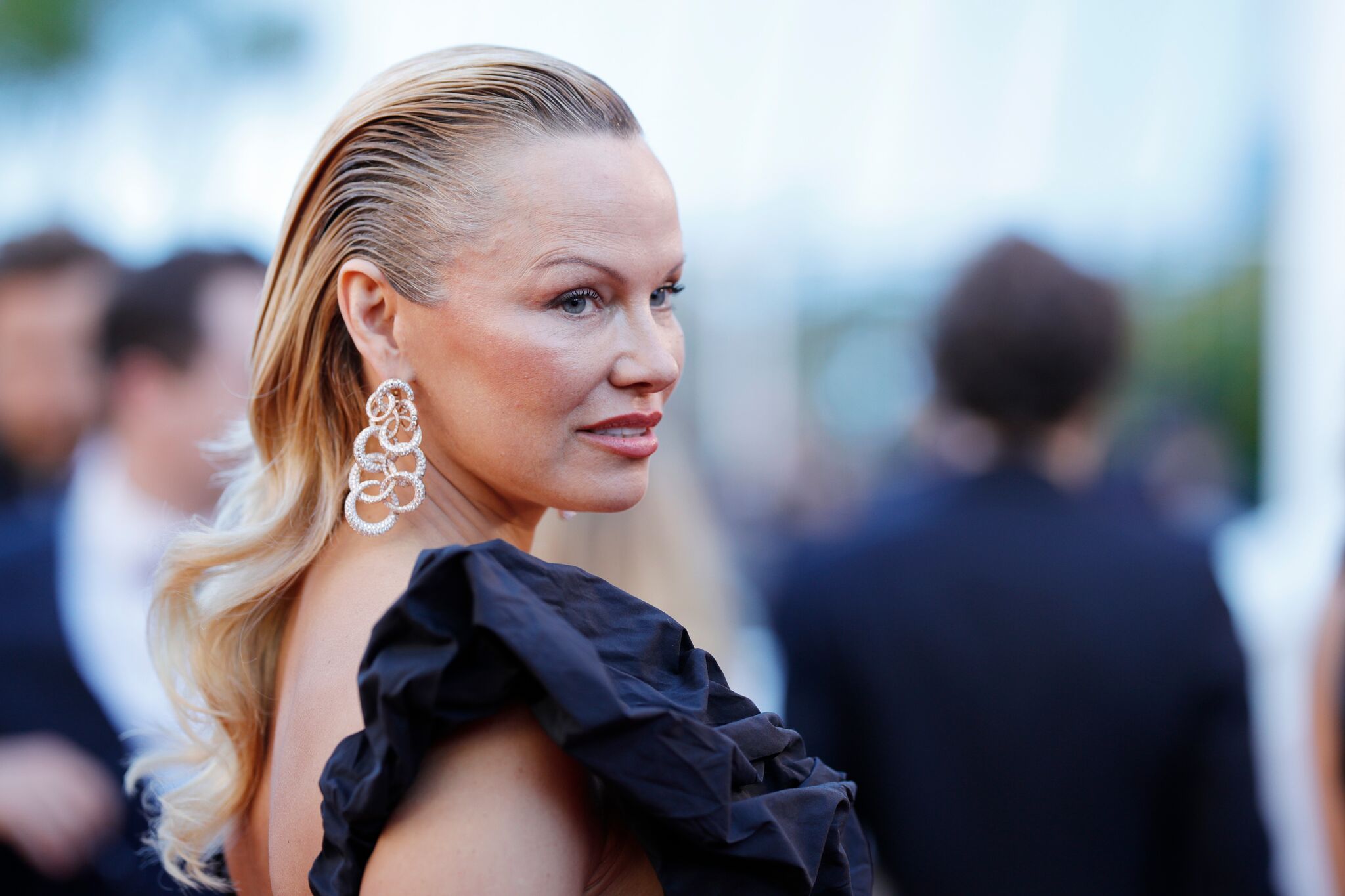 Actress Pamela Anderson attends the "120 Beats Per Minute Screening | Getty Images
Sole Custody of Her Sons
In 2001, the actress filed for sole custody of her two sons stating that "my children are not safe with Tommy Lee." She claimed he was both physical and mentally abusive and used the details of their 1998 altercation which had led her to file for divorce as proof.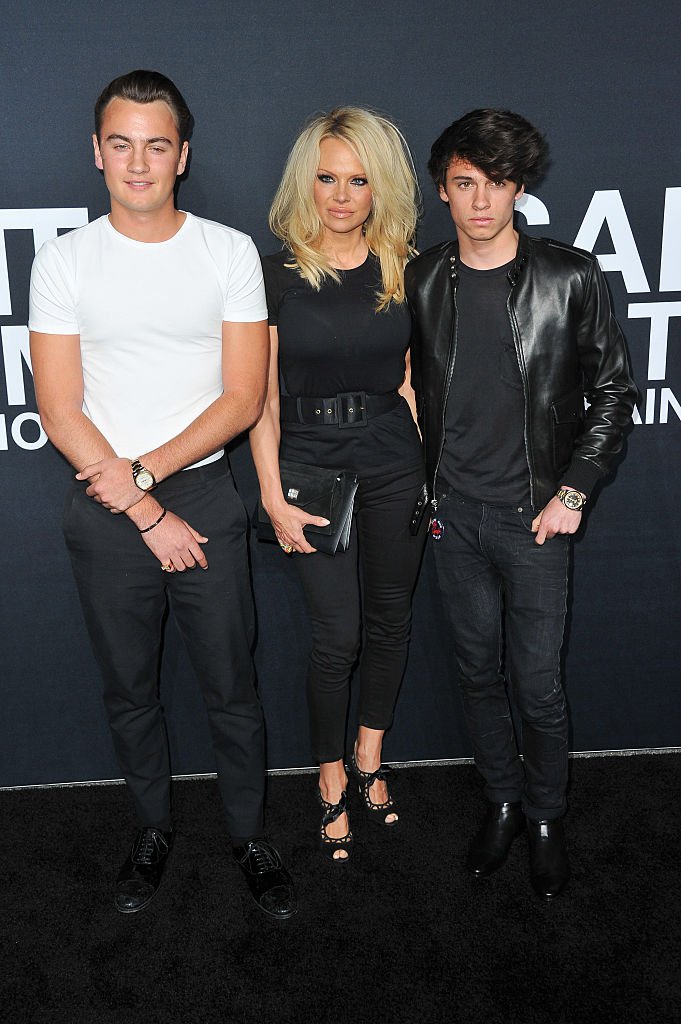 Actress Pamela Anderson and sons Brandon Lee and Dylan Lee attend SAINT LAURENT At The Palladium | Getty Images
Anderson also claimed Lee made her sons watch graphic videos, call her a "freak," and used obscene language around them. She said that after spending time with him they would "suffer from nightmares for days" and "scream, cry and cling"onto her when she was dropping them off at his home.
Anderson argued, "Tommy's behavior has deteriorated to such an extent that I am afraid for the emotional well-being of the children while in his care."
In 2002, the case came to a close and the pair settled on an equal joint custody arrangement.
Pamela Anderson attends the launch of the new L'Oreal Paris X Balmain Paris lipstick collection at L'Ecole de Medecine | Getty Images
Diagnosed with Hepatitis C
While locked in her battle with Lee, the former Playmate was also diagnosed with Hepatitis C. According to the Centers for Disease Control and Prevention, Hepatitis C is "a serious [liver] disease than can result in long-term health problems, even death."
Anderson revealed she had contracted the virus from sharing a tattoo needle with Lee. She went on to disclose that he never informed her that he was sick.
In 2016, she revealed that doctors "said I would die in 10 years" however, "she learned that she had been cured of the virus after completing a 12-week regimen with a drug called Sovaldi."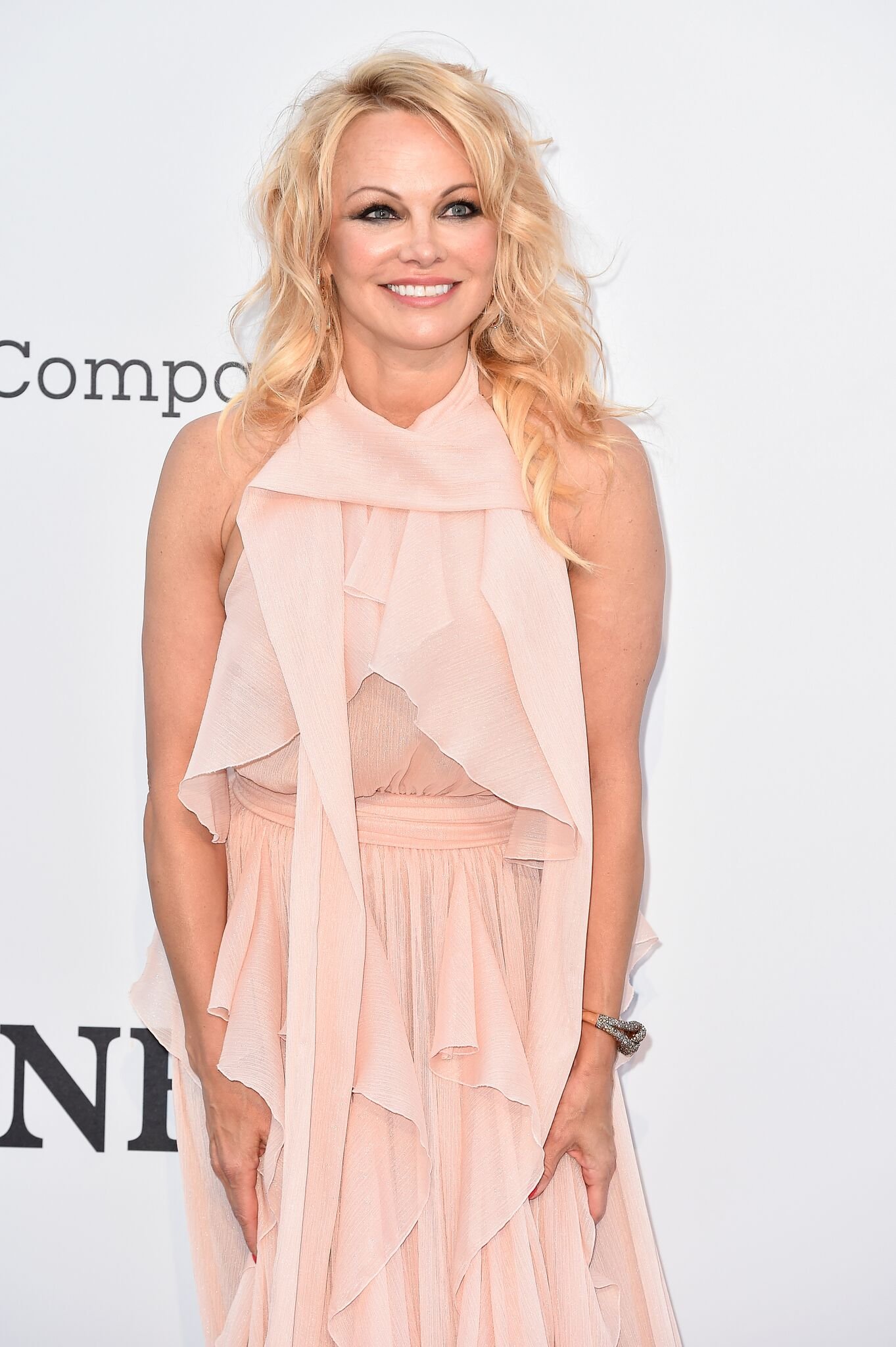 Pamela Anderson attends the amfAR Cannes Gala 2019 at Hotel du Cap-Eden-Roc | Getty Images
Pamela Anderson & Julian Assange
The nature of Anderson's relationship with WikiLeaks founder Julian Assange remains unclear but in 2017, she wrote a public letter to Assange which many interpreted as a love letter. She titled it My Julian.
"Julian Assange is the most intelligent, interesting, and informed man in existence," she declared, adding, "Yes, I think he's quite sexy."
Two years later, she reportedly claimed she loved him. She was heartbroken when he was forced to seek refuge at London's Ecuadorian Embassy for seven years until he was forcibly arrested and locked up at a high-security prison in 2019.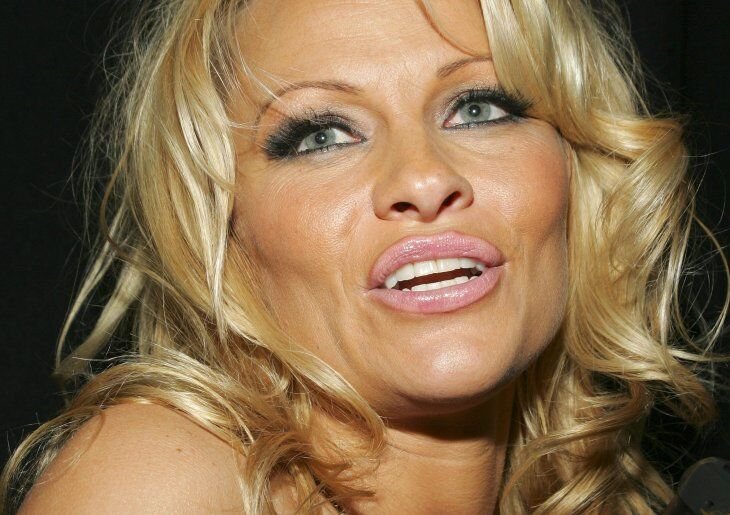 Pamela Anderson at TAB Energy Drink Launch Party, Drive-In Studios | Shutterstock
Relationship with Adil Rami
In June 2019, her love life once again went south. She found out that her boyfriend, soccer star Adil Rami, who she was dating for two years, was reportedly still dating his supposed ex.
In a blog post, Anderson wrote, "I'm devastated after talking to his ex-girlfriend. Poor woman." Anderson continued, "I'm devastated to find out in the last few days that he was living a double life. He lied to all. How is it possible to control two women's hearts and minds like this. I'm sure there were others."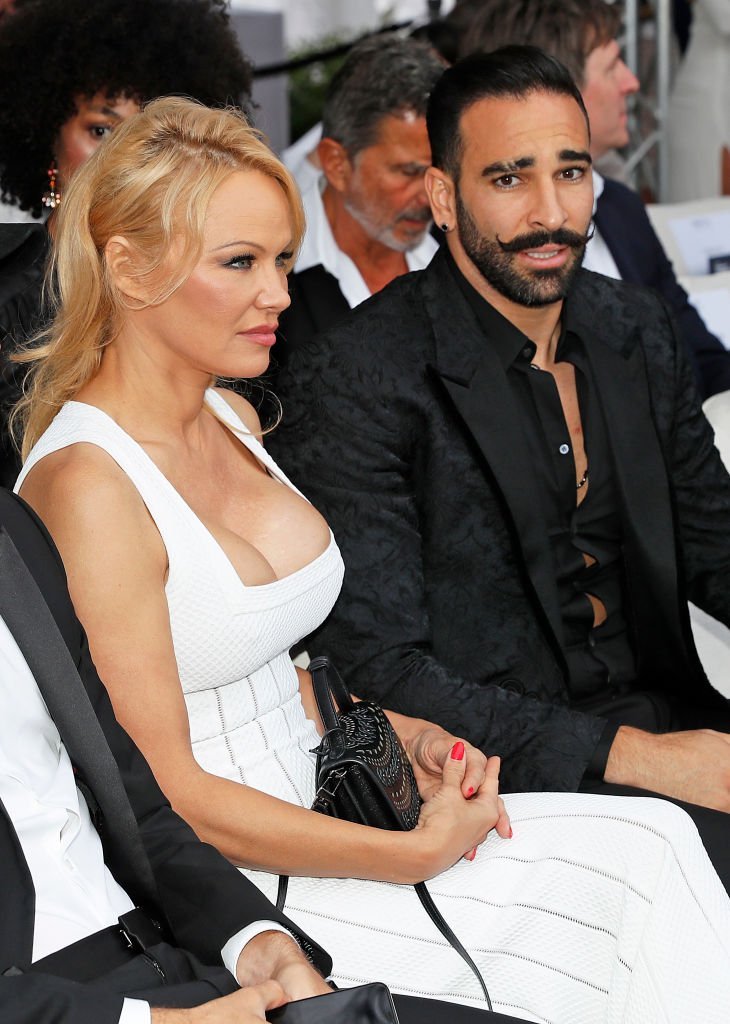 Pamela Anderson and Adil Rami attend Amber Lounge U*NITE Fashion Monaco 2019 at Le Meridien Beach Plaza Hotel | Getty Images
"I feel used. Betrayed and hurt," said Anderson.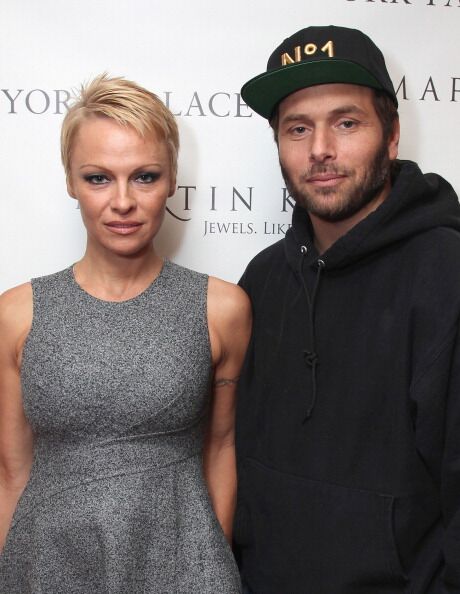 Pamela Anderson and Rick Salomon attend The Martin Katz Jewel Suite Debuts At The New York Palace Hotel | Getty Images
One Major Regret
Anderson reveals her one major regret is the extremes she went to with her body in the name of beauty. In a 2016 interview with W Magazine she reportedly "rolled her eyes down towards her chest" and responded, "Not that we need to point it out" when asked about what she regretted about her beauty choices.
"I know it sounds like a cliché, but happiness has a lot to do with beauty," said Anderson to explain why she now regretted her past beauty decisions. "Calm, peacefulness and not-constant stress are very, very important to feeling beautiful and confident. And that comes across whether you're wearing makeup or not."
Please fill in your e-mail so we can share with you our top stories!