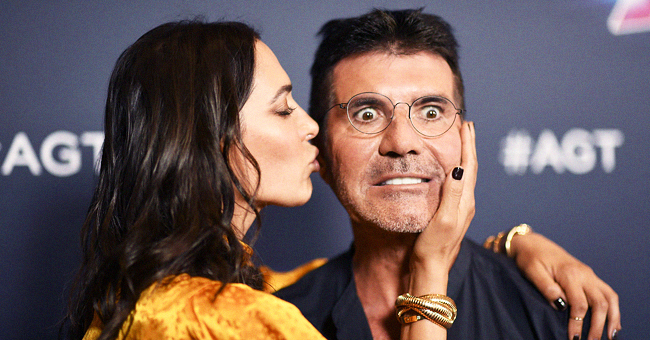 Getty Images
AGT Judge Simon Cowell Tells Ellen DeGeneres He Doesn't Want to Make His 60th Birthday a Big Deal
"America's Got Talent" judge, Simon Cowell is turning 60 this October and has decided not to make a big deal about it. He appeared on "The Ellen DeGeneres Show" and talked to Terry Seymour about his decision.
Simon Cowell, the former American Idol judge, has gone through some positive changes in life in recent months. He has lost weight and is now concentrating on a healthy diet.
However, being healthy comes at a price. The music mogul talked about the biggest downside of watching your diet on two separate occasions -- No Birthday Cake!
SIMON DOESN'T WANT A BIRTHDAY CAKE
During his appearance on "The Ellen DeGeneres Show," Simon talked about how he doesn't want his upcoming birthday to be a big deal. "Just do something quiet, no birthday cake."
Cowell opened up about his new diet regimen. The judge says his diet was the culprit behind his weight gain and he couldn't eat cake.
"I went to see this doctor in London, we did some tests, and a month later, he said, 'you have the worst diet, I've ever met from any patient.'"
SEYMOUR AND COWELL ON THE AGT RED CARPET
Cowell can't get away from the birthday questions no matter how hard he tries. During the AGT red carpet, Terry Seymour interviewed him and talked about his birthday once again.
While the judges took turns talking about the dark horse of the competition, Kodi Lee, Cowell was held for a bit longer to talk about his upcoming birthday.
Simon Cowell arrives at the Britain's Got Talent Cardiff auditions | Source: Getty Images
SEYMOUR POKES FUN AT SIMON'S DIET CONDITION
"We have a special birthday coming up!" the mother of one said. Simon jokingly changed the subject by saying, "I know. Sixty years old, Terri, and you look amazing. Seriously."
Seymour was quick to tackle Cowell's evasion and said, "It's not my birthday darling" forcing Cowell to talk about the occasion.
"No birthday cake," was the next thing he said. The two went back forth about the birthday cake, and Seymour got the cheeky last word by saying, "We don't care that you can't eat it!"
Please fill in your e-mail so we can share with you our top stories!