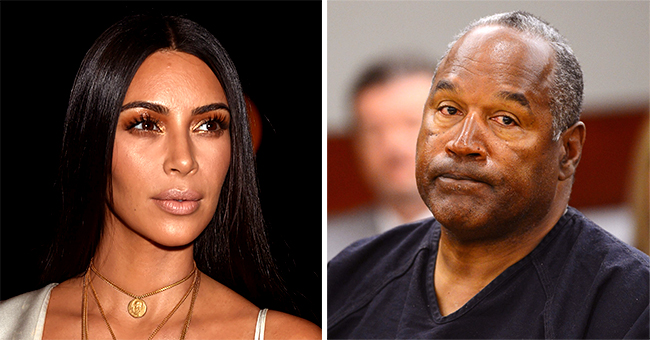 GettyImages
Kim Kardashian Reveals That She and Her Sisters Cried during 'Emotional' Reunion with OJ Simpson

Kim Kardashian recently made some emotional revelation about NFL alum, O.J Simpson. She recalled her last meeting with the star at a club in 2008, which brought her down to tears.
During an appearance on her best friend, Jonathan Cheban's podcast, Kim K made some revelations about the former NFL star. Cheban hosts a podcast called "FoodGod: OMFG," and the episode with Kim Kardashian was an emotional and revealing one as she shared a particular teary occurrence.
EXCERPTS FROM THE PODCAST
Kim and Cheban discussed several things during the interview, but a part of it focused on former NFL player, O.J Simpson.
But never – and I want to stress never – in any way, shape, or form have I ever had any interest in Kris – romantically, or otherwise
The discussion started with Cheban narrating how he recently met with O.J. Simpson, who he described as a charming personality and explained that the former American Football Player asked about Kim and her sisters.
The host, Jonathan Cheban then asked Kim if she had met with Simpson, prompting her to recall what happened the last time she did. According to her, she last saw him at an event in Miami, before his jail sentence.
Kim and her sisters, Kourtney and Khloé, ran into him at the celebrity section of the event and the meeting soon turned emotional, as the girls all began to cry.
"I think the last time I saw him was in Miami. It was before he had gone to jail this last situation, and Khloé and, I think me Kourtney and Khloé were in Miami in a club, and we ran into him in the VIP section. But it was like behind a stage or something, I don't even know what club it was at. We all, I think, started crying. It was emotional, I think," Kim said.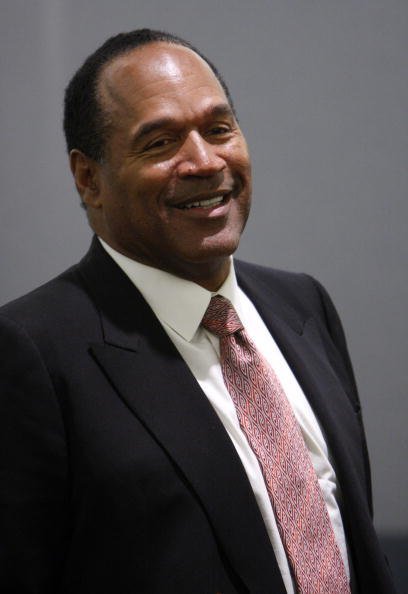 O.J. Simpson during a hearing at the District Court during his murder trial in Las Vegas | Photo: Getty Images
ROBERT KARDASHIAN AND O.J. SIMPSON'S FRIENDSHIP
It is not surprising that the Kardashian sisters were moved to tears at the sight of O.J. Simpson since he was a close friend to their late father, Robert Kardashian. Robert and the football star apart from their friendship also enjoyed a good working relationship; the former was one of Simpson's lawyers during his murder case trials.
Although the family might have been cordial, it didn't stop rumors from going wild that O.J. Simpson may have had even closer ties with the Kardashians. Those rumors claim that there was an affair between Simpson and Robert's wife at the time, Kris Jenner and that Khloé Kardashian is his daughter.
The former NFL star has, however, come out to deny such claims via a Twitter video post. In the tweet, he described Robert as a great guy and husband, and that he (Simpson) never had any such interest in Kris.
"He was a great guy. He met and married Kris (Jenner) and they really had a terrific time together when they were together, unfortunately that ended. But never – and I want to stress never – in any way, shape, or form have I ever had any interest in Kris – romantically – and I never got any indication that she had any interest in me, so all of these stories are just bogus," Simpson said.
The Kardashian sisters continue to do great things which would make their father very proud of them.
Please fill in your e-mail so we can share with you our top stories!