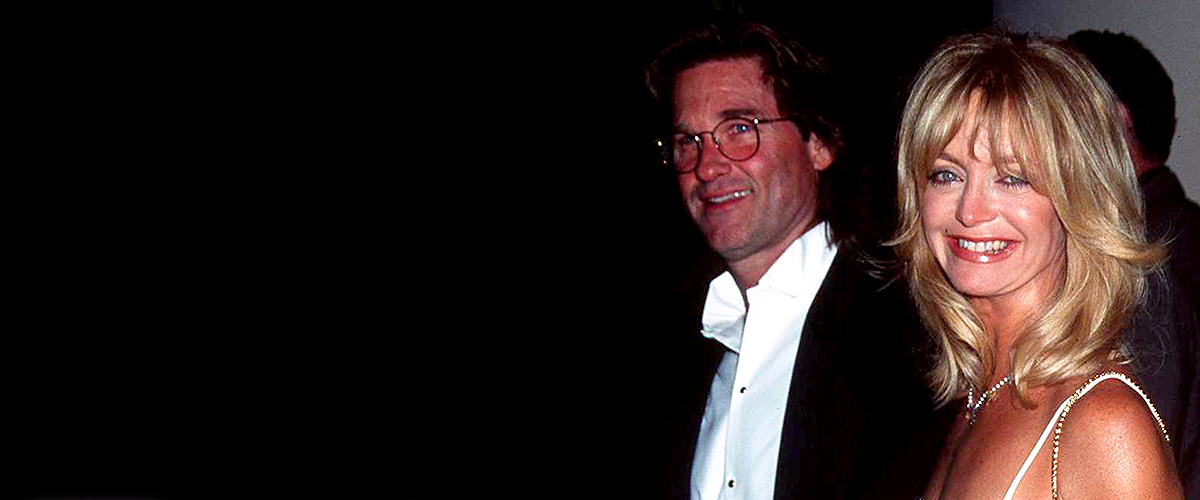 Getty Images
Inside Goldie Hawn and Kurt Russell's Love Story: One of Hollywood's Longest-Lasting Relationships

Kurt Russell and Goldie Hawn could have been together even longer if Russell wasn't an underage boy when they initially met.
Actors Kurt Russell, 68, and Goldie Hawn, 73, are going on 36 years of an unshakeable partnership — an extreme rarity in Hollywood. In classic fairytale fashion, it all began with Disney.
Russell was just a teenager when he first saw Hawn
Russell first laid eyes on Hawn when the two were both filming Disney's "The One and Only, Genuine, Original Family Band." At the time, Hawn was an adult while Russell was still just a teenager.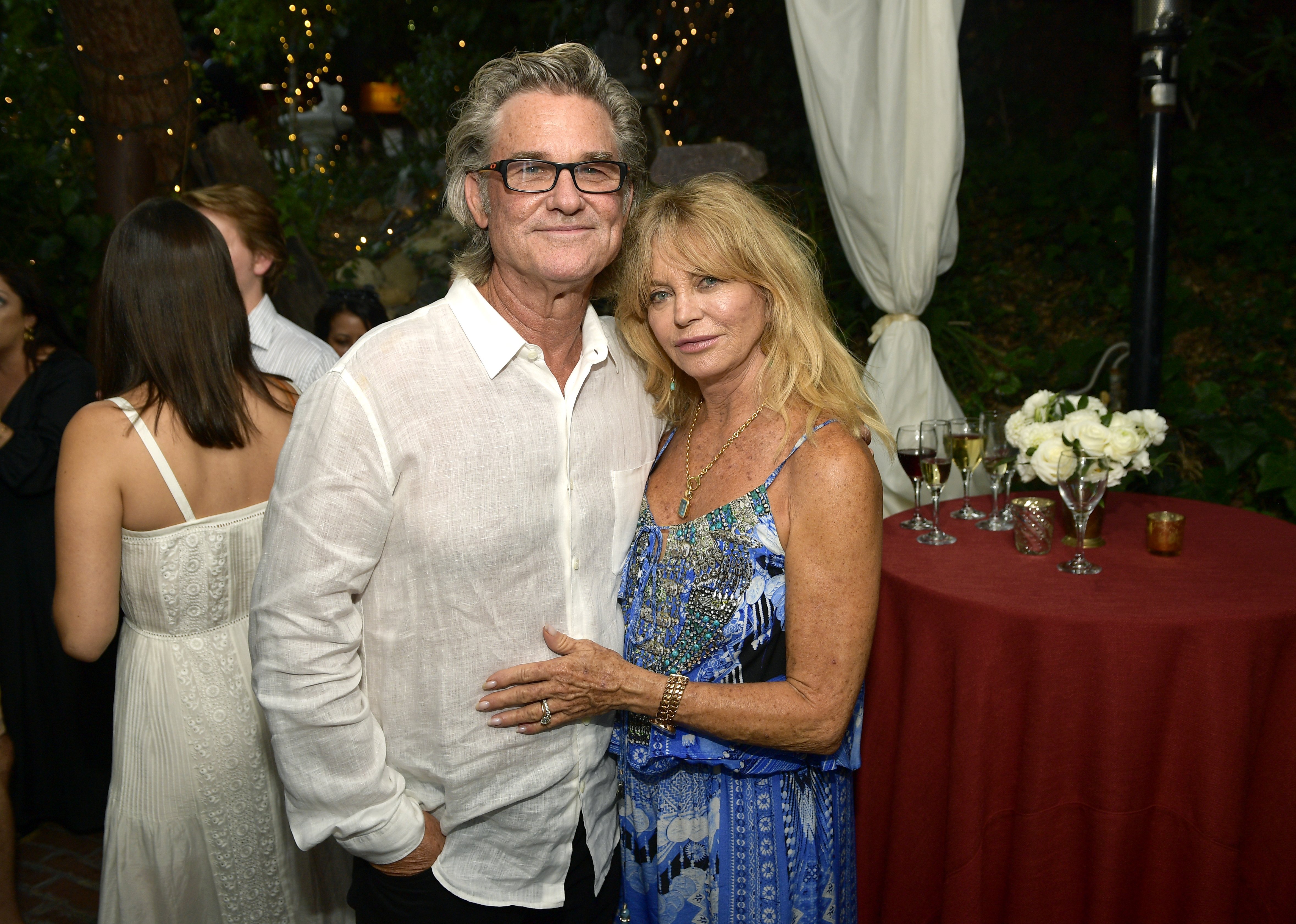 Kurt Russell and Goldie Hawn attend the "Wild Wild Country" Filmmaker Toast in Topanga, California on August 4, 2018 | Photo: Getty Images
He told Access in a 2016 interview that he was 15 years old when he watched Hawn warming up for her dance. He "remembered her funny, blonde haircut."
The meeting that sealed their fate
It would be a few more years until the couple met again while working closely on the set of "Swing Shift." Again, Hawn was a dancer in the film.
She and Russell had the perfect reason to go out one night as they needed to practice their routine. In reality, the pair went to a bar called Playboy Club and talked the night away.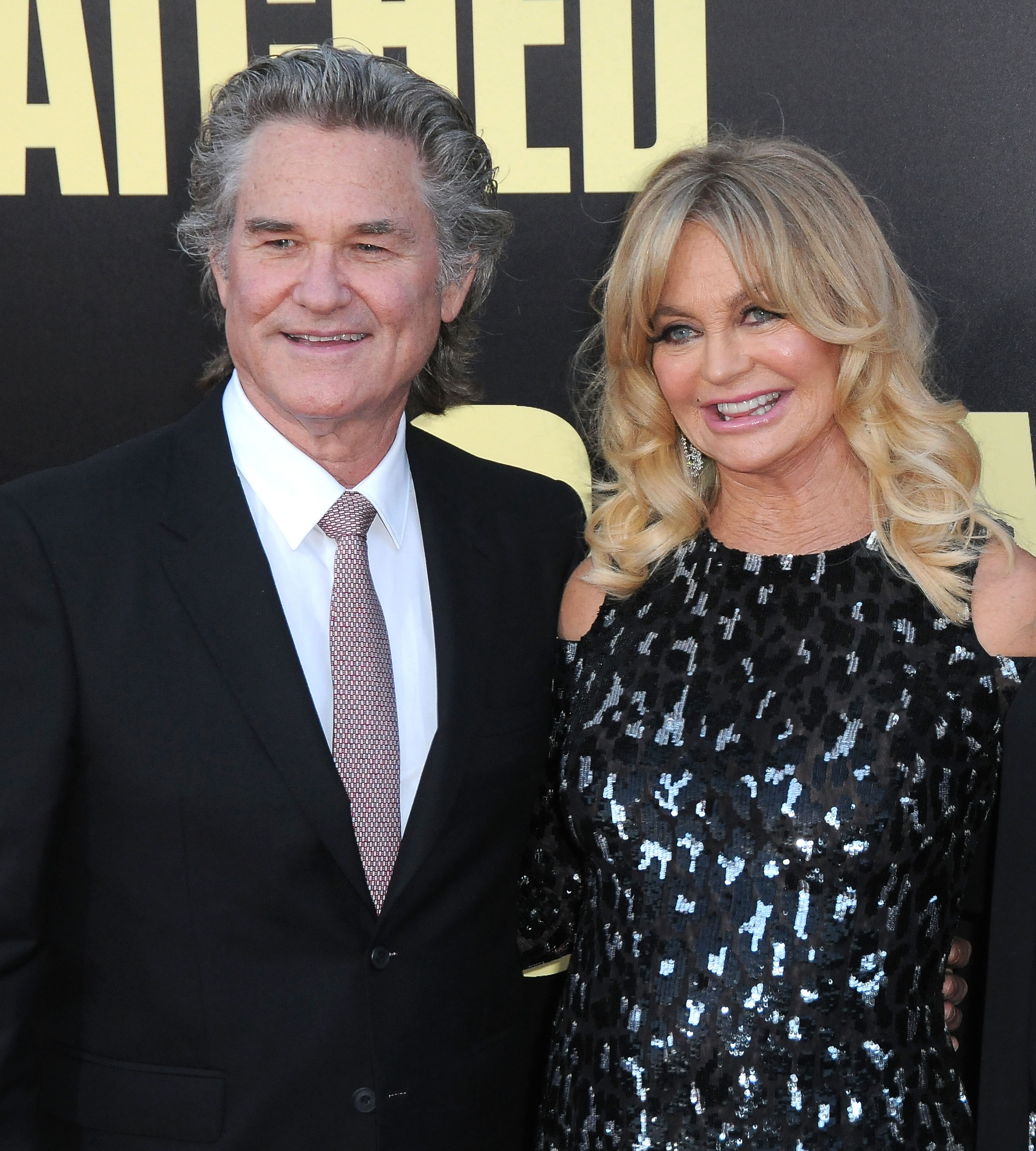 Kurt Russell and Goldie Hawn attend the premiere of "Snatched" in Westwood, California on May 10, 2017 | Photo: Getty Images
They were almost arrested for breaking in
Eventually, closing hours arrived and the pair ended up at Hawn's newly remodeled home. She hadn't yet received the keys for the building, however, so the pair broke in.
Their night of fun was interrupted when police arrived and shined their flashlights on the couple. Russell shared the timeless story while appearing on "Live with Kelly and Ryan."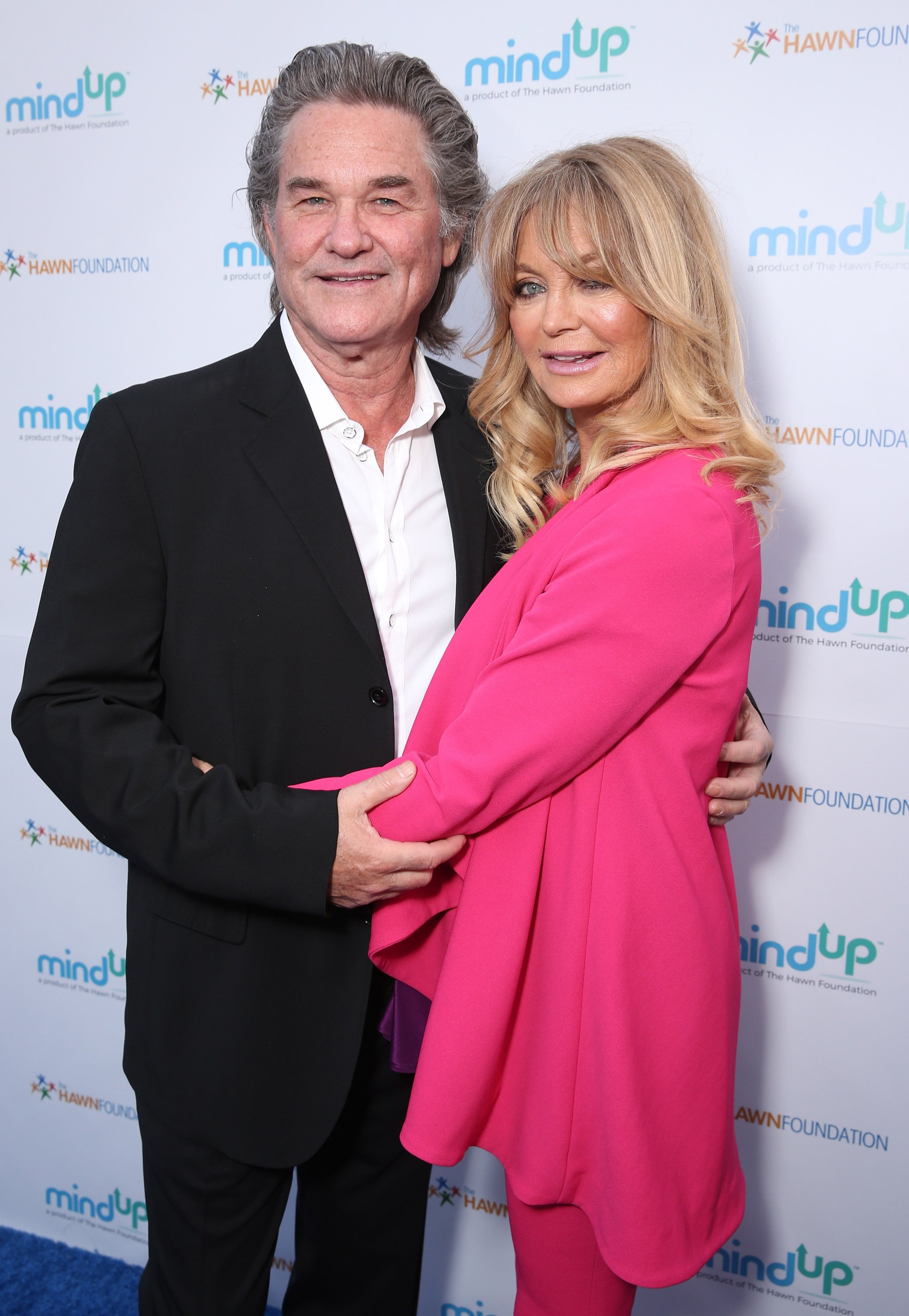 Kurt Russell and Goldie Hawn attend Annual Goldie's Love In For Kids in Beverly Hills, California on May 6, 2016 | Photo: Getty Images
They were both married before
"We've been together ever since," the actor finished. However, Russell was first married to actress Season Hubley from 1970 to 1983 and the two share a son, Boston Russell.
As for Hawn, she was married twice: first to Gus Trikonis from 1969 to 1976, and then to Bill Hudson from 1976 to 1982. She has two children, Kate and Oliver Hudson, from her previous marriage.
The couple share one child and two films
Hawn and Russell had only one son, Wyatt Russell, during their relationship. Like siblings Kate and Oliver, Wyatt also became an actor like his parents and can be seen in 2018's "Overlord."
After starring in "Swing Shift," Hawn and Russell would work together once more for the 1987 comedy "Overboard." While it seems like they've only gotten closer since, things are different behind the scenes.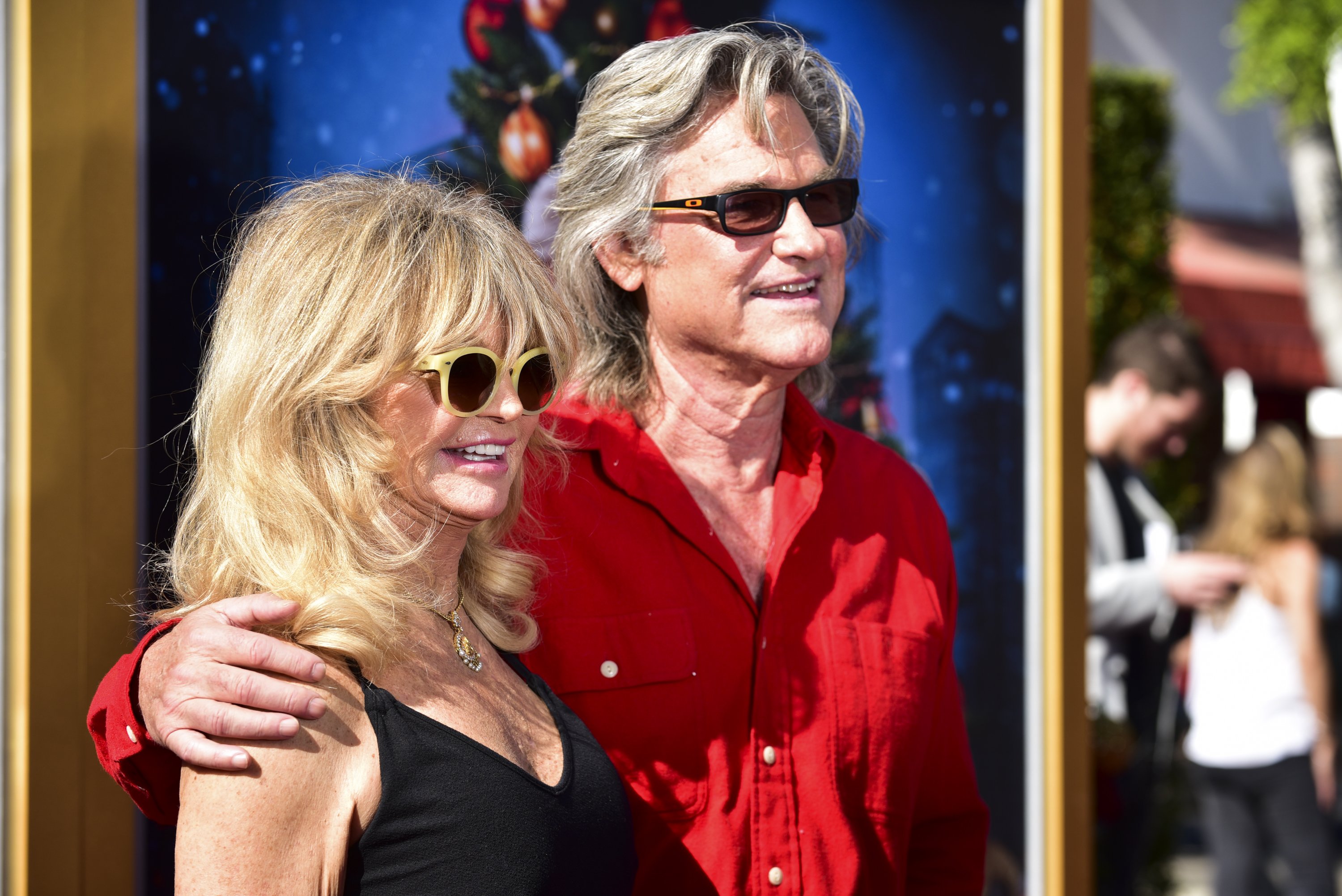 Goldie Hawn and Kurt Russell attend the premiere of "The Christmas Chronicles" in Los Angeles, California on November 18, 2018 | Photo: Getty Images
They refuse to follow traditional norms
In Russell's interview with Access, he admitted that things have not always been easy. He further agreed with the host who shared Hawn's sentiments from another interview. She said that if they'd gotten married, they would have divorced by now.
"I think it would have given us something to put our hands on that we could say, 'We gotta let go of this,' " Russell explained. Hawn has also talked many times about how non-marriage unity works best for the couple.
Hawn said she likes having"a choice"
"We have done just perfectly without marrying. I already feel devoted and isn't that what marriage is supposed to do?" she told Now to Love when asked about getting married. She added that she likes having "a choice."
It seems Hawn chose well. Her partner, whom she sometimes calls her husband, is reportedly an Honorary Board Member of the humanitarian aviation organization Wings of Hope.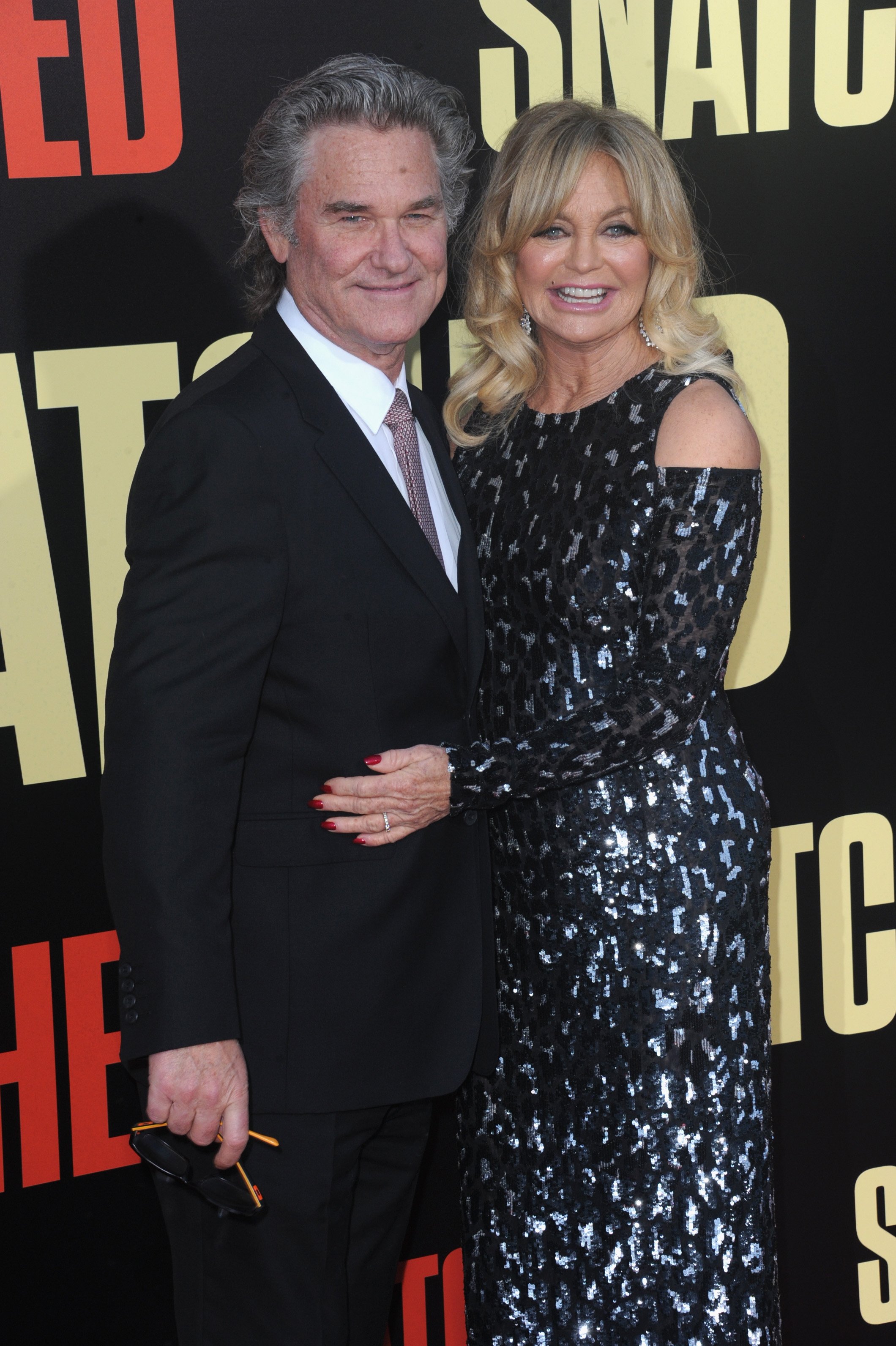 Kurt Russell and Goldie Hawn attend the premiere of "Snatched" in Westwood, California on May 10, 2017 | Photo: Getty Images
They're both humanitarians
Hawn also has her own organization called the Hawn Foundation which gives youth opportunities to improve their education through programs focused on decreasing their stress and increasing well-being.
Hawn's book, "A Lotus Grows In The Mud," is also a way of giving back by telling her life story and revealing how she faced challenges with compassion, faith, and understanding.
Family comes first
Even as they continue their careers in entertainment, Hawn and Russell have made their priorities clear. Family comes first. Now that they have several grandchildren, they're even more focused on what matters.
Hawn, whose nickname is "Go-Go," and Russell, who's called "Go-Gee," are proud grandparents of six. They're together for nearly four decades and don't seem to be slowing down anytime soon — we hope they last forever.
Please fill in your e-mail so we can share with you our top stories!