Meet John Ritter's Gorgeous Daughter Who Became a Talented Singer
John Ritter, better known for playing the role of Jack Tripper on the ABC sitcom "Three's Company," was a father of four children from two different marriages. His eldest daughter, Carly Ritter, grew up to become a talented musician, just like her grandfather.
Carly Ritter, born on March 1, 1982, is the middle daughter of late actor and comedian John Ritter and his first wife, Nancy Morgan.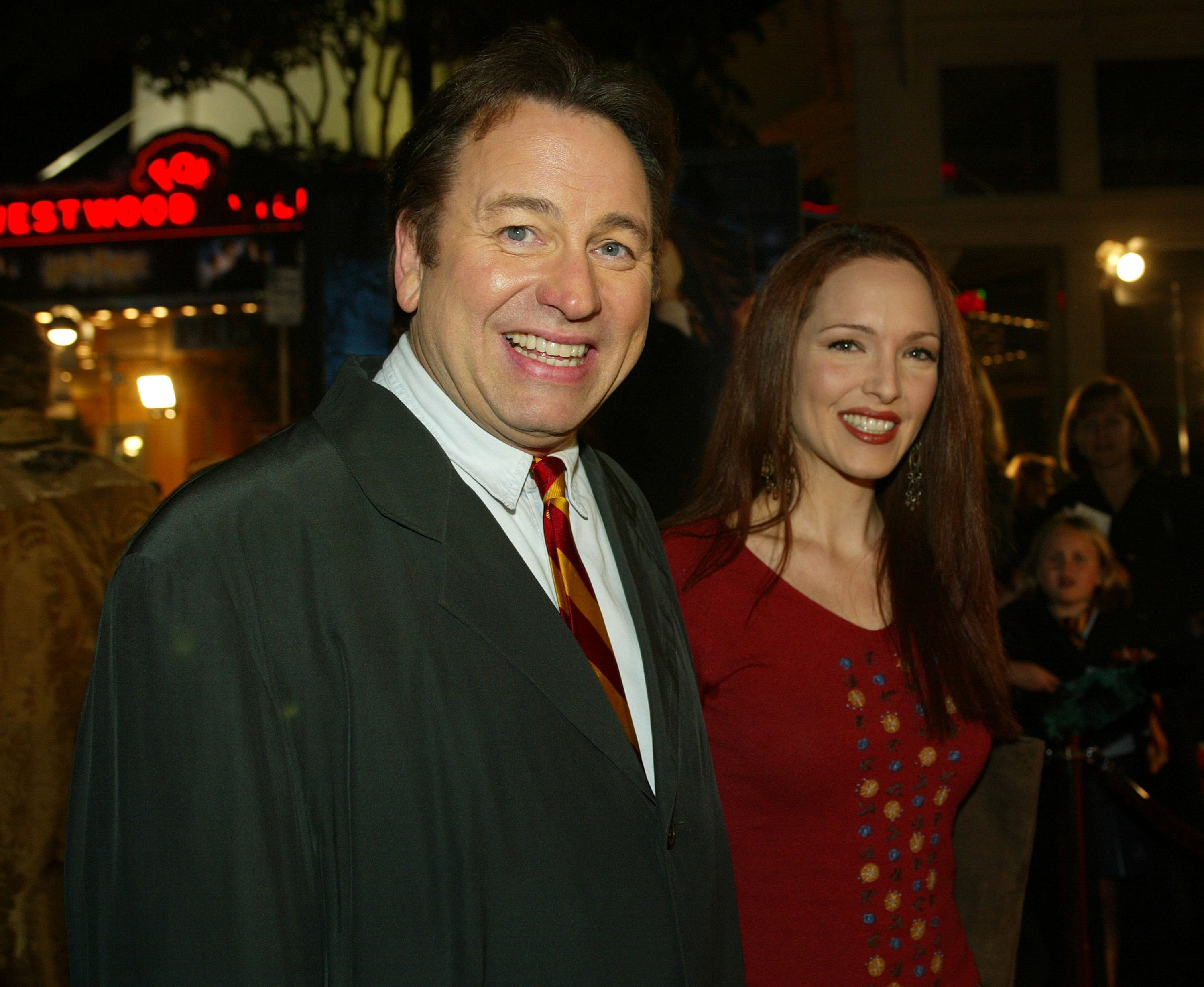 Her eldest and younger brother, Jason and Tyler Ritter, followed their dad's steps into the acting industry. But Carly, on the other hand, decided to explore the musical side of her family and became a talented folk musician.
However, she's not the first Ritter to be interested in music. Her grandfather, Tex Ritter, was a famous country music singer and actor.
DISCOVERING HER PASSION
Carly grew up surrounded by music. Her parents had an extensive collection of records, mostly inclined to rock & roll, and she remembers her mother singing Leonard Cohen songs as lullabies to her and her siblings before going to bed.
Ritter grew up in Los Angeles and attended high school in Santa Monica. Then, she left for New York, where she attended Vassar College and spent her junior year abroad at the University of St. Andrews in Scotland.
There, Carly discovered her love for Scottish folk music, which drove her to explore the roots of American folk and, eventually, to experiment with her own sound and lyrics.
"That was a special time for me," Carly told First-Avenue. "I was getting exposed to these old ballads, and the imagery was strong, heartbreaking, haunting, and beautiful."
At her return to Vassar, Ritter spent her last year in college scouring through sheet music in the library, and dusting off the albums of her late grandfather to have a better understanding of her musical roots.
"As I started exploring all this music, that's when the seed was first planted for my own songwriting, and it's when I started to learn guitar," she explained. "I had played classical piano and harp since I was little, but the guitar inspired me in a new way."
By 2011 and 2012, Carly had decided she wanted to dedicate her life to music, so she kept writing and learning everything she could about the art of making music.
"I just kind of put all my fears and insecurities to the side as much as I could and just kind of (went) for it," Carly stated.
THE DREAM BECOMES REALITY
Although Carly had been working on her music for a while, she was still shy of sharing her material with the world.
It was by the end of 2012 that she finally contacted friends and musicians Juliette Commagere and her husband, Joachim Cooder.
The producer team was blown away by Carly's innate talent and sweet voice. They were sold in the span of an afternoon.
"I sent them three songs, and they asked me to bring over any other songs and ideas I had," Carly recalled. "So I went over to their house, and they said, 'Let's just do this. We'll record a four-song demo and see what happens.'"
At that point, Carly said, she hadn't even considered she could put her music out there.
"I couldn't believe that these two people I admired so much were willing to make that happen for me," she admitted.
After hearing the demo, Vanguard Records offered Carly a deal, and she started working on her self-titled album, which was released in 2013.
"I don't know when or where I sold my soul, but it's one of the best decisions I've ever made," Cary joked at the time. "There are challenges ahead, but it seemed like everything just fell into place with this group of people. I got really lucky."
REMEMBERING HER FATHER AND A NEW ADVENTURE
For Carly, her late father has always been a huge inspiration when it comes to sharing her art with the audience.
"I think of him in my approach to life, and that crosses over to music, too," Carly admitted. "He always would say his primary purpose in life was love, and that he could do that through acting."
Fans would often approach John and tell him his work had meant something for them, and that's what Carly aspires to do one day too: "Just to be a loving presence in the world and to play the music that I hope people connect with," she said.
Although Carly toured around the country with her first album, she went off the radar for a few years in between 2016 and 2017 after she got married and welcomed her first child, a daughter.
According to her Facebook page, Carly decided to abandon her solo career and is now working alongside her cousin and other musicians in the band B-Western.
You can hear Carly's sweet voice below: