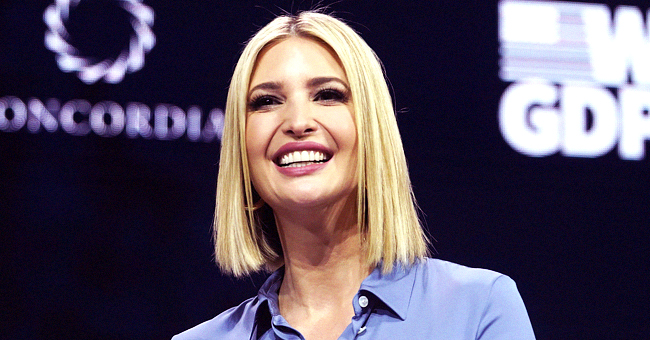 Getty images
Ivanka Trump Attends Concordia NY Summit in a $2,130 Floral Prada Skirt

Ivanka Trump showed off her well-toned legs while attending the Concordia Summit in New York City. She wore a $2,130 floral skirt by Prada.
Ivanka Trump is still enjoying the benefits of Summer. At the annual Concordia Summit in New York, the First Daughter, showed off her toned legs while on stage with the nonprofit's CEO, Matthew A. Swift.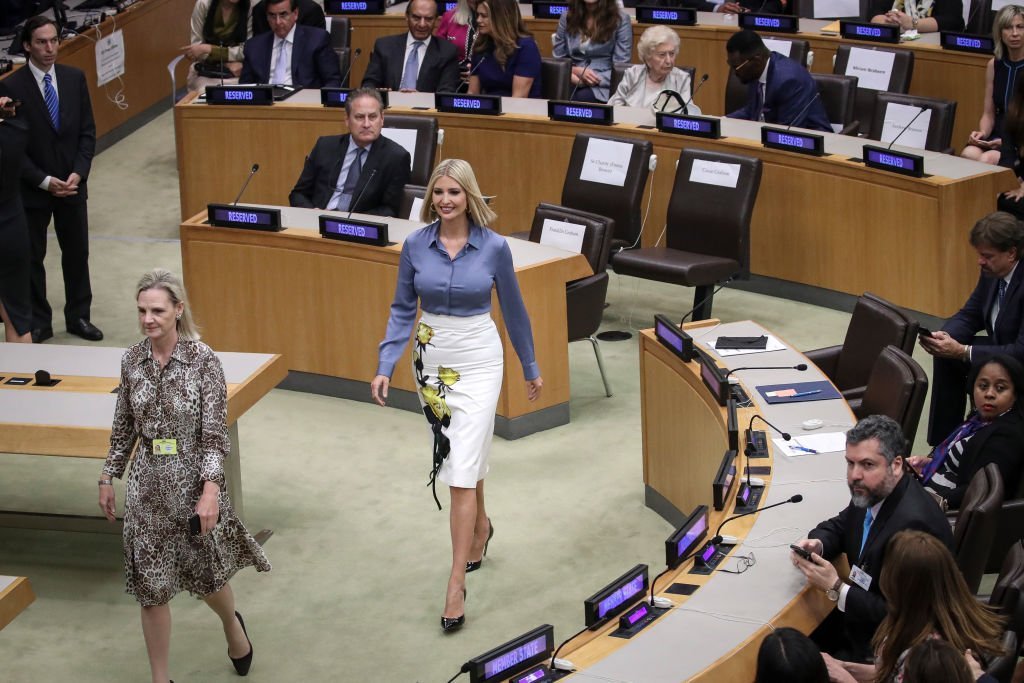 Ivanka Trump arrives at a meeting on religious freedom at United Nations |Source: Getty images
In a Twitter post, Ivanka sat crossed-leg across Swift on a stage during a discussion on one of her passion projects, Women Global Development, and Prosperity Initiative.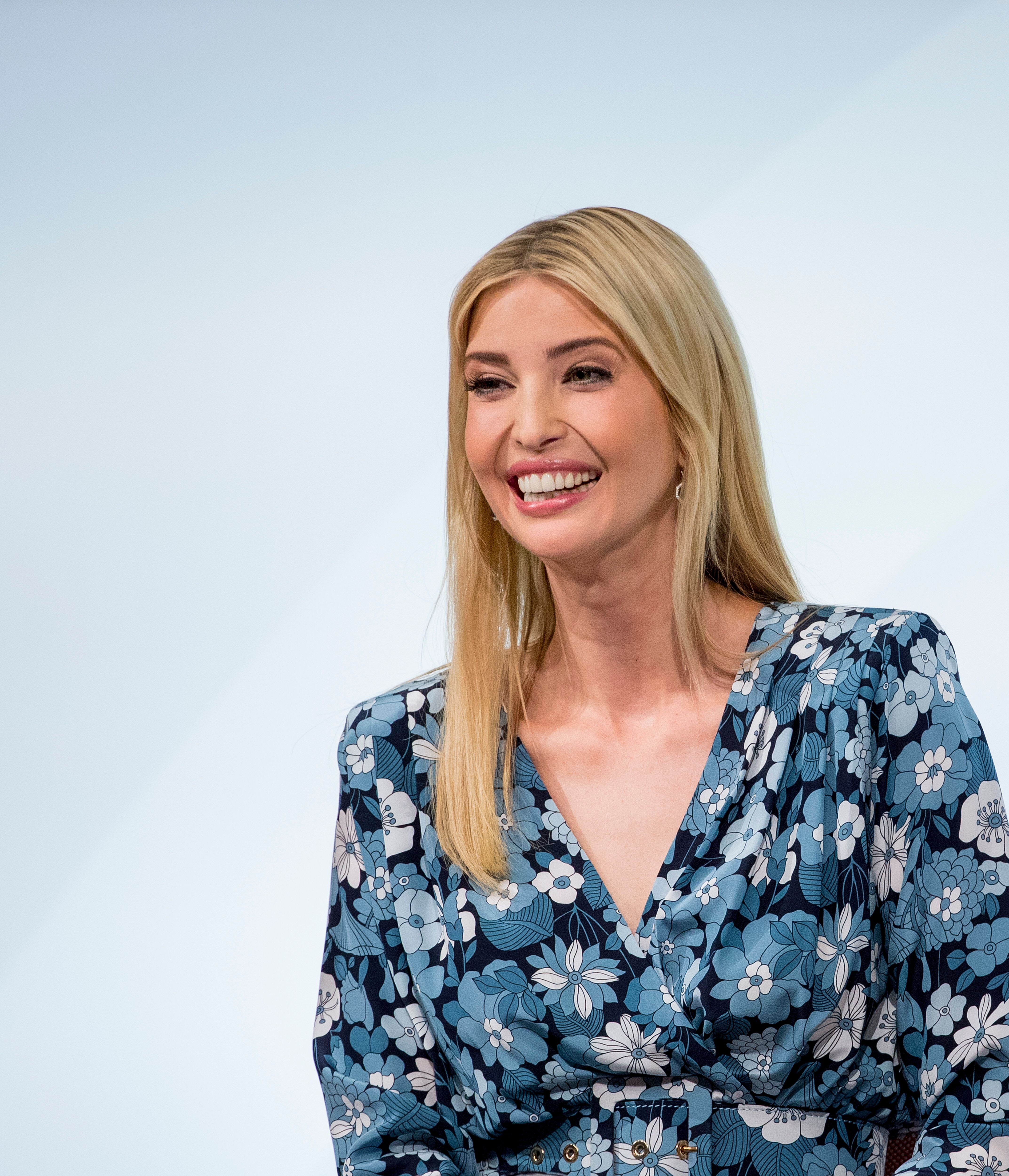 Ivanka Trump, attends the W20 conference on April 25, 2017 in Berlin, Germany | Photo: Getty Images
She wore a buttoned-up form-fitting blue silk dress, tucked into a white skirt with 3-D floral design, and stem-style tassels from Prada. The skirt costs $2, 130, and she wore black pointed heels.
The First Daughter wrote about the WGDP,
"#WGDP's 3 pillars are seeking to economically empower women to reinvest in their families, and communities, producing effects that spur economic [growth, and] contributes to global peace and prosperity."
In another set of photos on a separate tweet, Ivanka beamed alongside women of different racial backgrounds and sat on a panel on the first inaugural class of the WGDP. She noted in the caption that,
"Their commitment to embodying change for women worldwide is inspirational."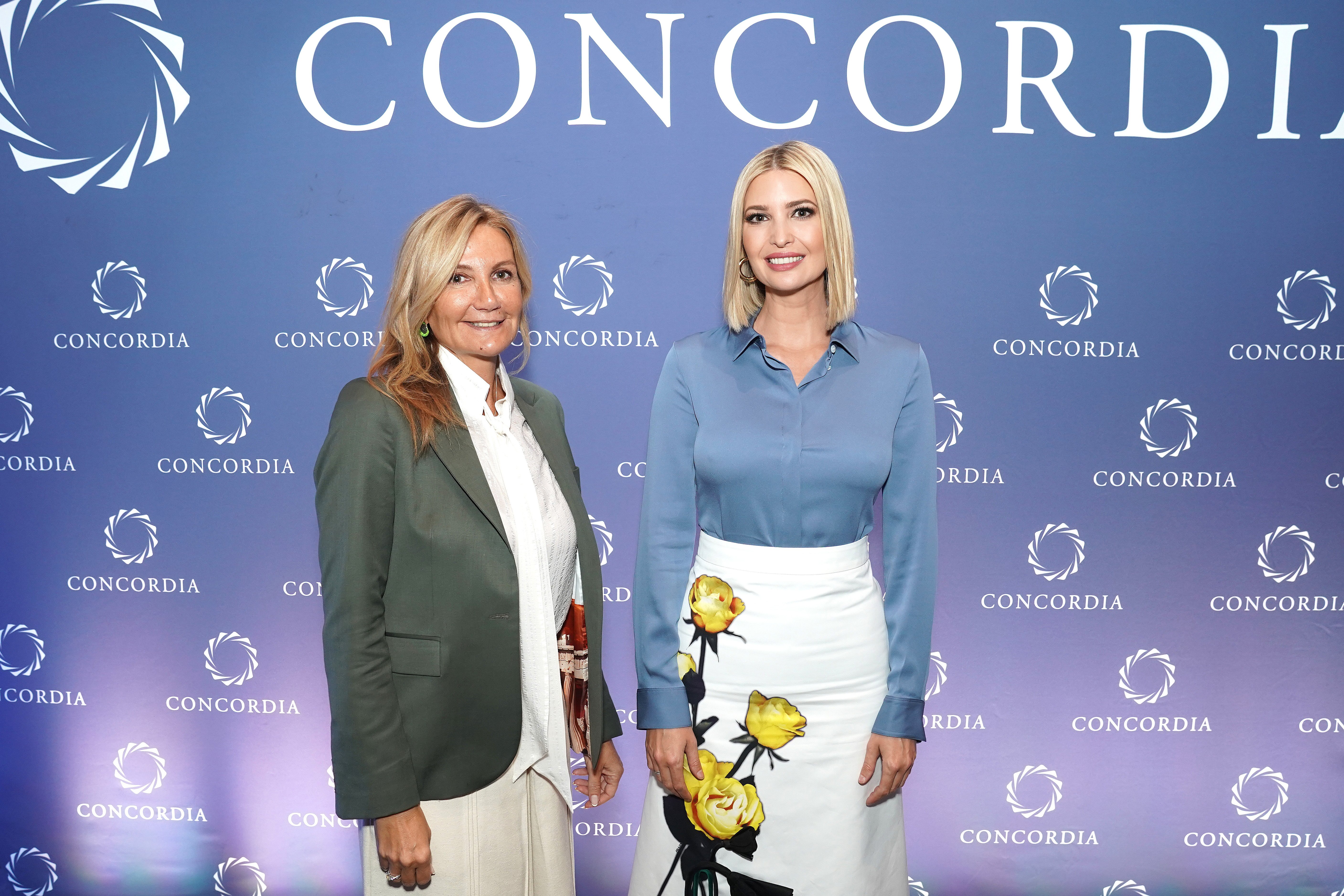 First Lady of Greece, Mareva Grabowski-Mitsotakis and Advisor to the President Ivanka Trump pose for a picture during the 2019 Concordia Annual Summit - Day 1 at Grand Hyatt New York on September 23, 2019 in New York City | Photo: Getty Images
Asides from the Concordia Summit, the White House senior adviser, wore the outfit to the United Nations General Assembly. She attended the meeting alongside her father, President Donald Trump.
While the President attended the climate change summit, his daughter chose to participate in the meeting on religious freedom. She glowed while talking to fellow delegates, and did not show any sign of tiredness, despite returning to the United States a day before the Concordia Summit, and UN General Assembly.
Ivanka was in Rome, Italy, attending the wedding of New York-based designer, Misha Nonoo, to oil businessman, Mikey Hess. She traveled alongside her husband, Jared Kushner, on a commercial flight, arriving in Europe on Friday.
The couple returned on Sunday, and Ivanka was seen leaving their New York apartment ahead of her engagements, looking radiant, and relaxed.
Please fill in your e-mail so we can share with you our top stories!