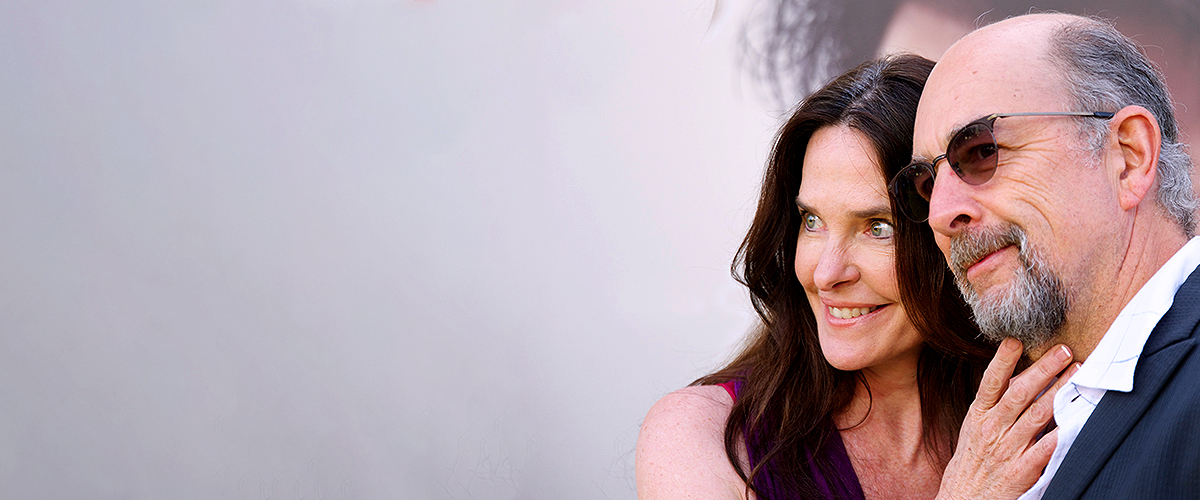 Getty Images
The Love Story of 'The Good Doctor' Star Richard Schiff and His Wife Sheila Kelley
Richard Schiff had a full career before making his way onto "The Good Doctor." His 23-year marriage to wife Sheila Kelley is also something to boast about.
Richard Schiff, 64, has garnered a lifelong career in the film and television industry, but it would be difficult to see him without his gorgeous wife on his arm.
They met at the prime of their careers
Sheila Kelley, 57, is a star in her own right. Like Schiff, she began her career in the late 80s before landing a longstanding role on "L.A. Law" from 1990 to 1993.
Kelley and Schiff met in the early 90s when both of their television careers had just taken off. It was just before Schiff made it on "L.A. Law."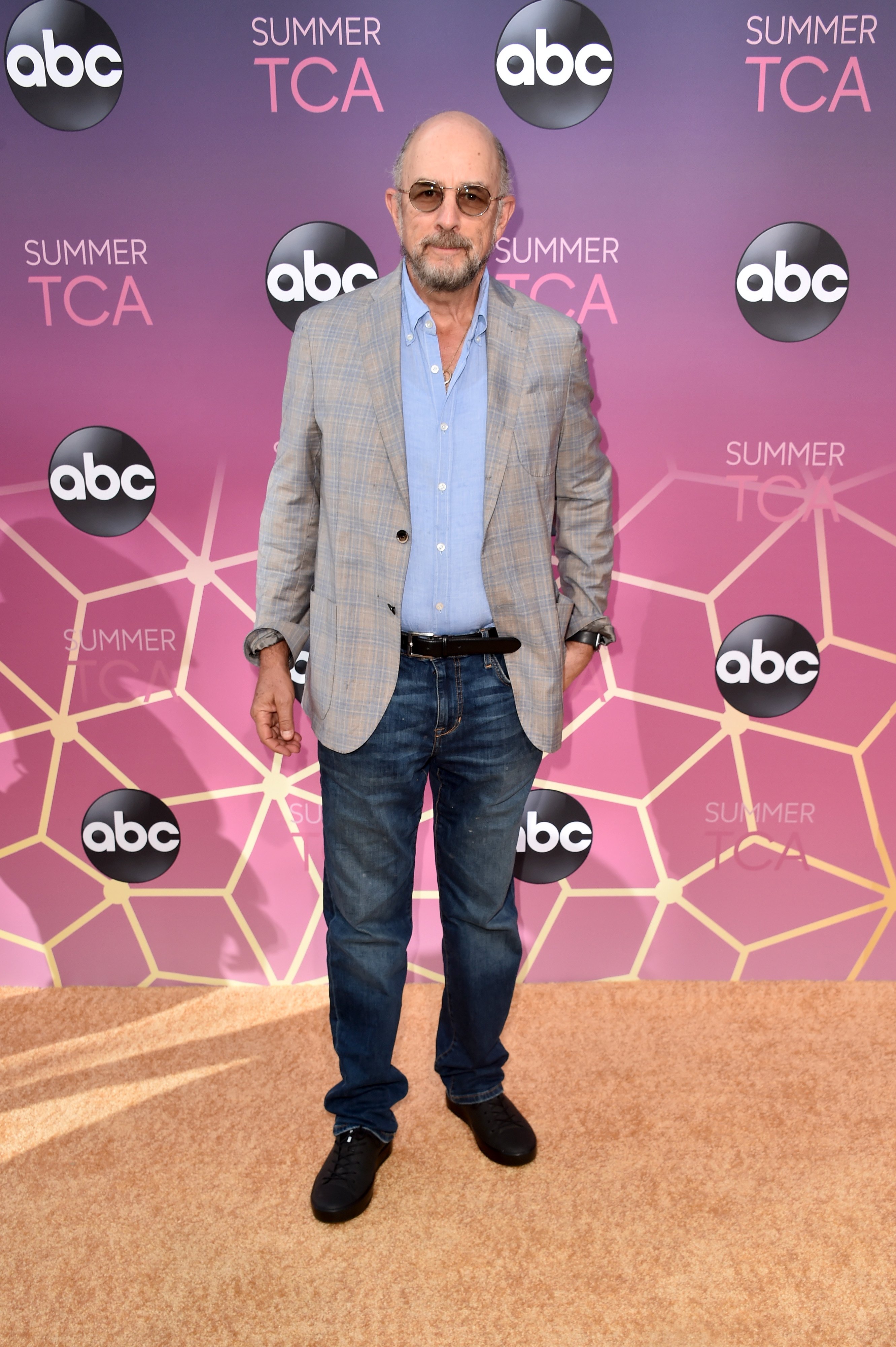 Richard Schiff attends the TCA Summer Press Tour Carpet Event in West Hollywood, California on August 5, 2019 | Photo: Getty Images
Schiff, who dropped out of acting school, was directing the off-broadway Sophocles plays before landing small roles on tv. They began dating soon after meeting.
Kelley couldn't resist Schiff
Kelley would later tell People that Schiff "swooped [her away]" from her then-boyfriend and soon enough, the pair were sharing a home.
Kelley and Schiff mostly kept their private life away from the media. Yet it took nearly a decade for the pair to get married in 1996.
Schiff became a family man when he welcomed his son, Gus Schiff, in 1994, and then daughter Ruby Christine Schiff, in 2000.
Schiff is fully satisfied with his home life
In an interview with People, Schiff revealed that landing one of his first big tv roles on 1999's "The West Wing" did not sway him from his priority.
For Schiff and Kelley, family comes first. They only attend functions to show support for their cast members; besides that, they stay home most of the time.
Of course, it's no disadvantage for Schiff, whose wife installed a stripper pole in their home after her role in "Dancing at the Blue Iguana."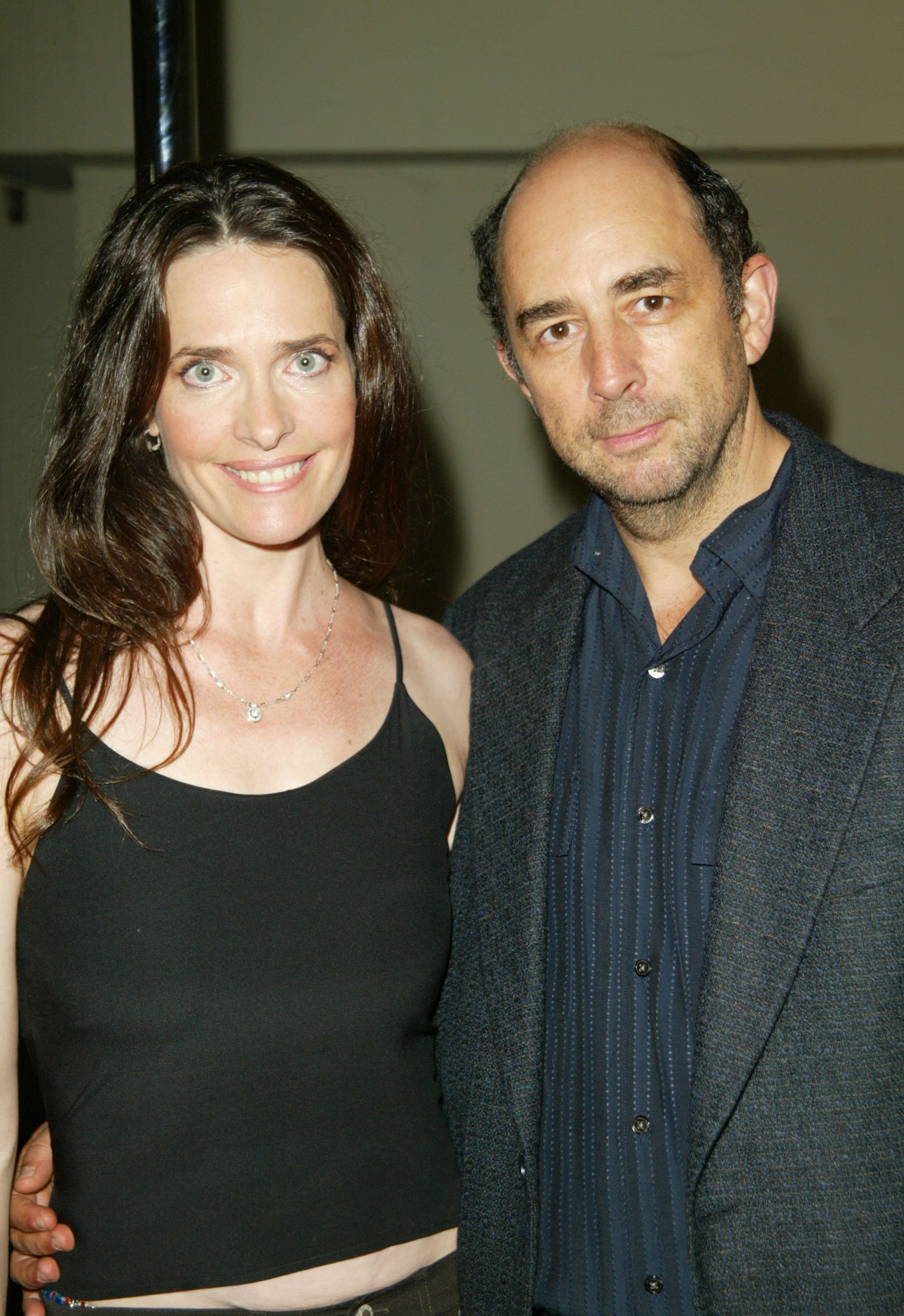 Sheila Kelley and Richard Schiff attend the opening party for Kelley's Factor Studio in Los Angeles, California on June 14, 2003 | Photo: Getty Images
Kelley made use of her newfound passion
When she was practicing for the film, Kelley joked that Schiff was her best customer as he would watch her perform for money.
"It's how we got pregnant with our second child," the "Ballers" actor joked. Kelley looked forward to entertaining her husband right in his office.
Kelley, who was a ballet dancer as a child, was also inspired to write a book called "S Factor: Strip Workouts for Every Woman."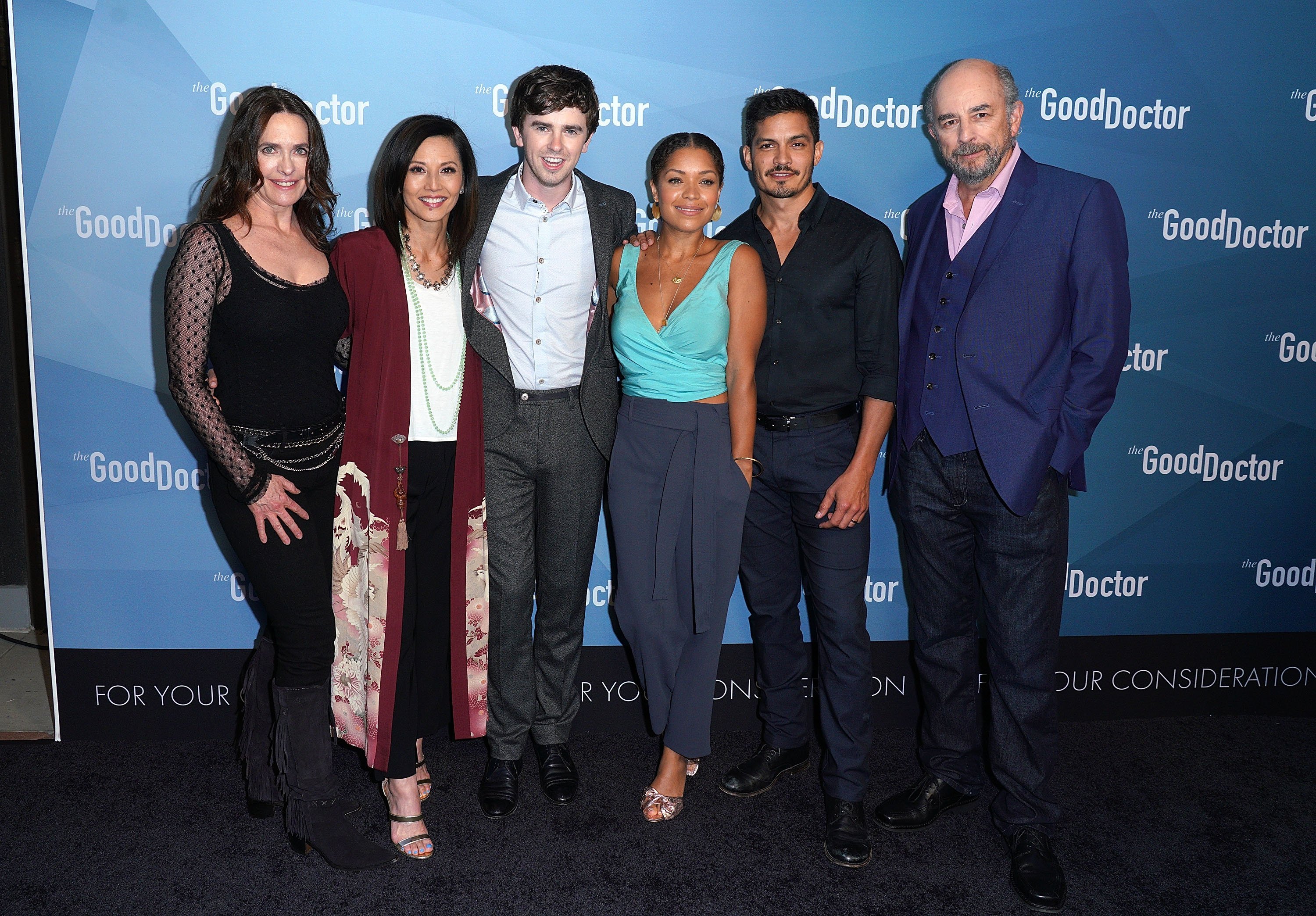 The cast of "The Good Doctor" attends For Your Consideration Event in Culver City on May 22, 2018 | Photo: Getty Images
She opened several studios which combine pilates, yoga, stretching, and pole dancing into the routines. She's also appeared in several episodes of "The Good Doctor."
The couple are working together on "The Good Doctor"
Kelley joined the show a year after her husband started his role as Dr. Aaron Glassman in 2017. She plays Debbie Wexler on the medical drama which follows a young, autistic doctor who leads the surgical team of a hospital.
Kelley also starred as Zoe in the last season of the hit series "Lost" back in 2010. In 2011 and 2012, she was Carol Rhodes on "Gossip Girl," according to her IMDb page.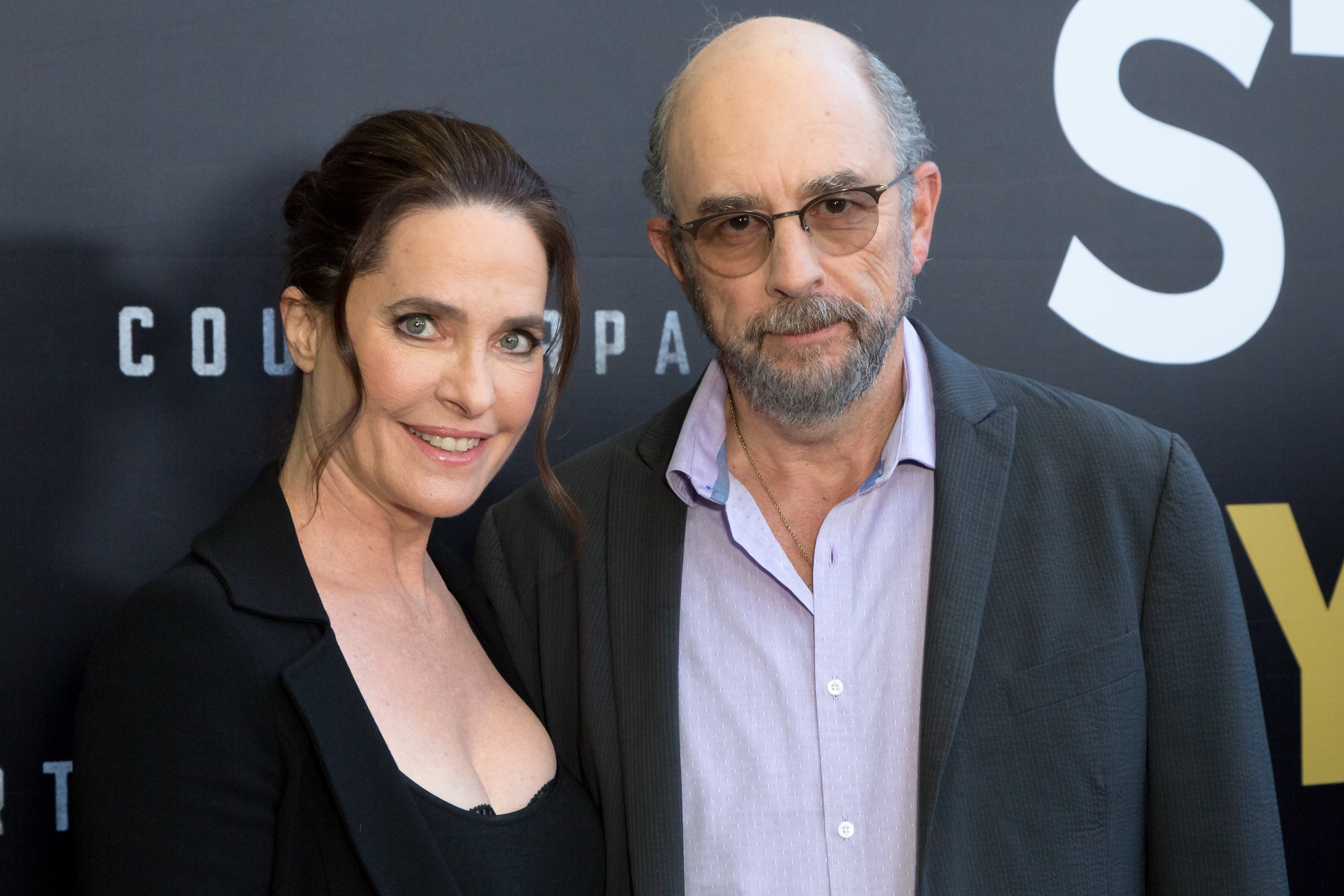 Sheila Kelley and Richard Schiff attend the For Your Considerations Event in Los Angeles, California on May 23, 2018 | Photo: Getty images
Meanwhile, Schiff made his way onto box office smashes like 1997's "The Lost World: Jurassic Park" and 2013's "Man of Steel," in addition to his tv roles.
Schiff is a ladies' man to his audience
During an interview with Schiff last year, he expressed the belief that his character would die on "The Good Doctor." Clearly, the fans were not having it as Schiff is still alive and well on the show.
The reason why might be because of his mysterious looks which charm female viewers and entices everyone around him, reported People. They also mentioned his "scruffy surface" which adds to the enigma.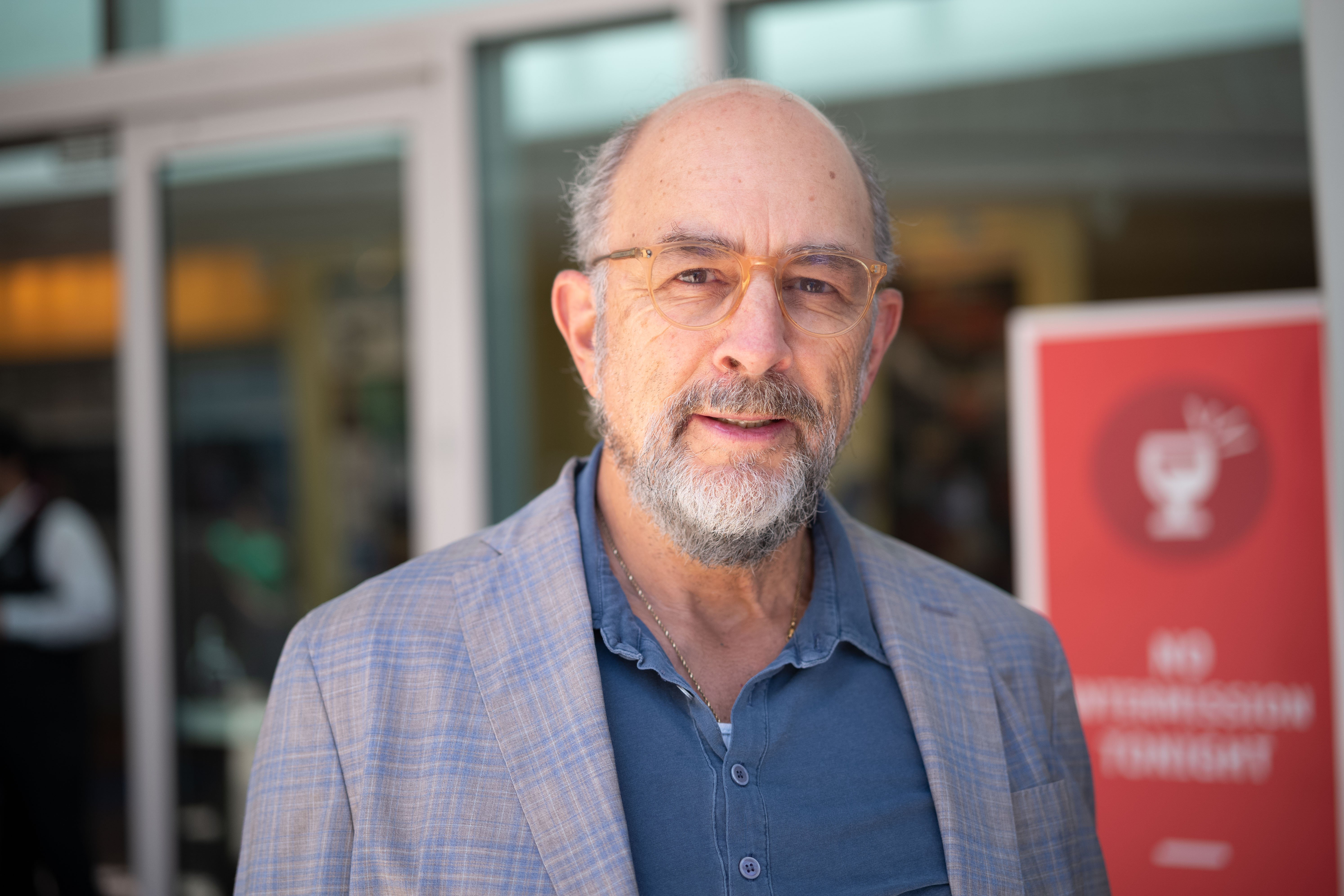 Richard Schiff attends the opening of "Indecent" in Los Angeles, California on June 9, 2019 | Photo: Getty Images
If it's true, Kelley is certainly a lucky woman. However, she may have been annoyed by all the mail that reportedly identified Schiff as the main sex symbol while on "The West Wing."
Although Schiff is greying now, his deep-set eyes and strong jawline are still very attractive features. In fact, the gray is a bonus along with his wisdom and experience.
Schiff's Instagram page has very few posts, and all of them feature either a friend or a family member. We hope the actor continues to value those things in life which are priceless.
Please fill in your e-mail so we can share with you our top stories!