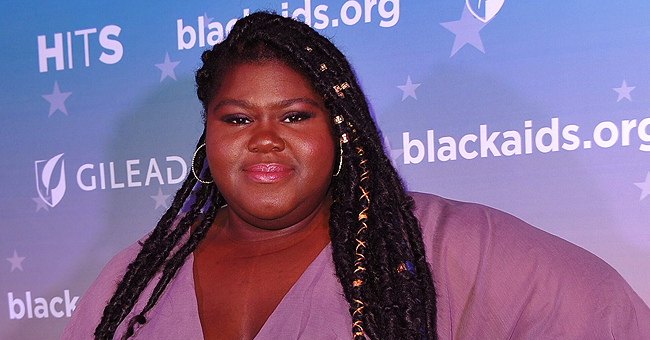 GettyImages
'Empire' Star Gabby Sidibe Dons Colorful Outfit and Boots after Major Weight Loss in a Recent Photo
Gabby Sidibe was all shades of beautiful in her latest photo shared on Instagram. The actress who recently went a major weight loss showed her curves wearing a colorful top and orange skirt.
Actress, Gabourey Sidibe went through a significant weight loss and has been showing off her newer, slimmer physique ever since. In her latest post on Instagram, the "Empire" star flaunted her curves in a colorful look that amazed her fans.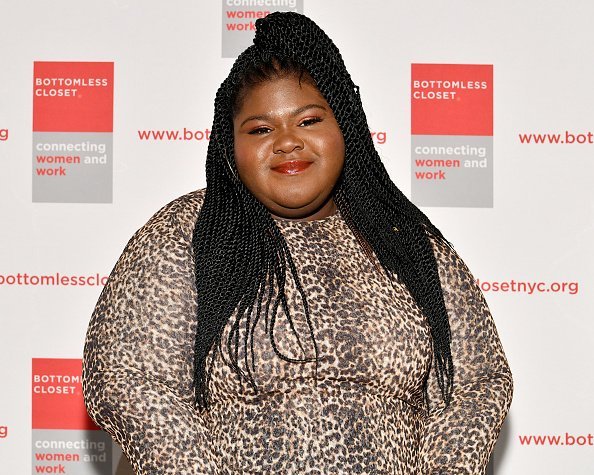 Gabourey Sidibe attends the 20th Anniversary Bottomless Closet Luncheon in New York City
GABBY'S POST
The 36-year-old actress shared an image of herself taken with her camera while she stood in front of a mirror. She wore a colorful top, matching it with a pink skirt and red Timberland sneakers.
Gabby also sported long braids and accessorized her look with silver shades and a black leather wristwatch.
In her caption, Gabby seemed to jovially decry her look, comparing herself to a living cabbage patch doll.
"I dead ass dress like a living Cabbage Patch Doll and I'm afraid I'll never stop….." she said
Her caption generated a string of reactions from her followers, with some making funny comments, while others advised her to accept the way she is. Most of those who commented were, however, in love with her look.
GABBY'S STRUGGLES WITH HER BODY
Gabby has always struggled with her body size and always opens up about them to her followers on social media. Some of the battles she faced were as a result of eating disorders, failed dieting, and diabetes.
The Star came into public consciousness after starring role in the 2009 movie, "Precious," but has always felt unrecognized despite her burgeoning talent due to her body size.
There was a time that she heard a prominent personality in Hollywood say that she wasn't fit for the cover of a magazine due to her size.
That comment made Gabby realize that her size could hinder her success.
"It really devastated me. I guess I thought that going from literally nothing to the lead in the movie would show people that I wouldn't be just fat anymore, or at least that's not the first thing people would think of me, that I'm not too fat or too black or ghetto or nappy — that wouldn't be part of my narrative anymore, but it was." she said
She was thus spurred on to have a change and went in for weight loss surgery last year. The aftermath of the operation is a slimmer, and more confident Gabby, whose hard work is undoubtedly paying off.
She credits the transformation mainly to her health, though Hollywood pressure also had a hand.
"I just didn't want to worry. I truly didn't want to worry about all the effects that go along with diabetes. I genuinely [would] worry all the time about losing my toes… The surgery wasn't the easy way out. I wasn't cheating by getting it done. I wouldn't have been able to lose as much as I've lost without it," she said
Since the surgery, the actress has been making Red Carpet appearances and is no longer shy of flaunting her curves. Her recent Instagram post is another example of just how confident she is.
She also tells the story of her road to body positivity in her book, "This Is Just My Face."
Way to go Gabby! Keep Rocking It.
Please fill in your e-mail so we can share with you our top stories!