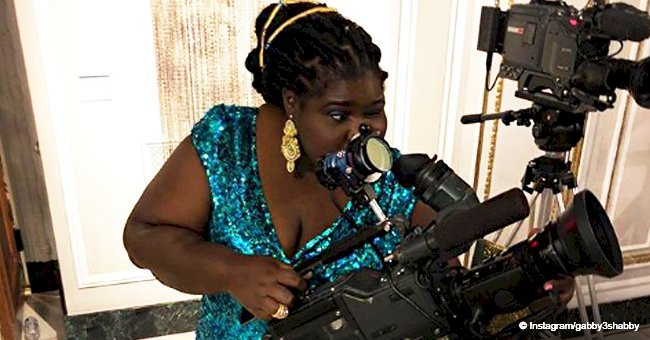 Gabby Sidibe shows off slimmer body in turquoise dress in new photo after major weight loss
Gabby Sidibe, best known for "Precious," took to Instagram to share a photo wearing a gorgeous dress flaunting her much slimmer body while using a camera.
In the image, the actress appeared wearing a shiny, sleeveless, turquoise gown, golden earrings, and a matching ring. One of the most remarkable aspects of the dress was its V-cut design that made Sidibe look beautiful.
Apart from her outfit and her thinner figure, people focused on what she was doing in the post: looking through the lens of the type of cameras that directors use to shoot TV shows and films.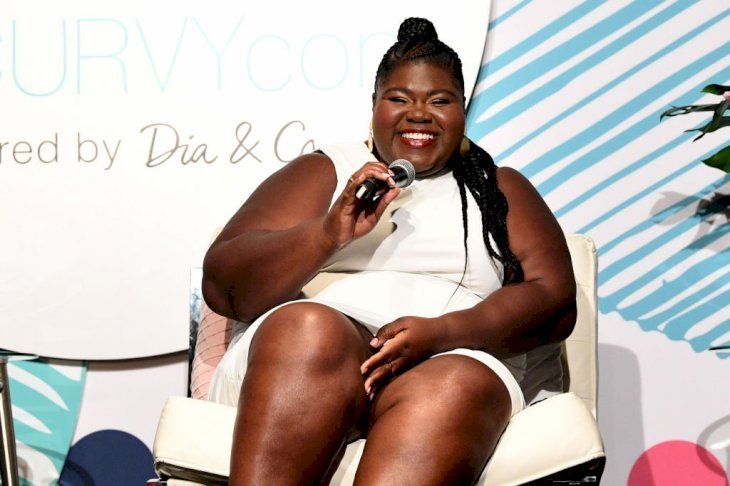 Source: Getty Images
PEOPLE'S REACTION
In the caption, the actress wrote, "Listen… I'm busy," followed by a camera emoji. As soon as she uploaded that photo, her followers took to the comment section to share their thoughts.
Most of them pointed out that Sidibe looked amazing, even comparing her with a goddess. Others said that they loved the fact that she could work "both sides of the camera."
HER WEIGHT-LOSS JOURNEY
The actress' weight-loss journey has attracted a lot of attention in the past couple of years. Everything started in 2016 when she underwent bariatric surgery. Sidibe revealed that doctors cut her stomach in half which limited her hunger and capacity to eat.
Apart from that, the "Precious" star said that her brain chemistry would change, too, what would make her stop craving for fatty food and choose healthy alternatives instead.
REVEALING THE REASON OF HER DECISION
"I did not get this surgery to be beautiful. I did it so I can walk around comfortably in heels. I want to do a cartwheel. I want not to be in pain every time I walk up a flight of stairs," wrote Sidibe in her book titled "This Is Just My Face: Try Not To Stare."
ANOTHER BEAUTIFUL POST OF SIDIBE
In October, the actress, who has been working on "Empire" for a while now, surprised her fans by uploading a photo of her joining the tulle trend. Her act was labeled as the perfect combination of class and confidence.
Rocking a black-and-white striped shirt and a white tulle skirt, Sidibe posed in a mirror selfie. The actress also wore a black jacket and matching ankle boots, and long braids framed her lovely face.
Even before Sidibe talked about her weight-loss journey, she had a long list of followers willing to support her in every step of her life. Things have nor changed a bit, and people cannot wait to see the best version of the actress.
Please fill in your e-mail so we can share with you our top stories!