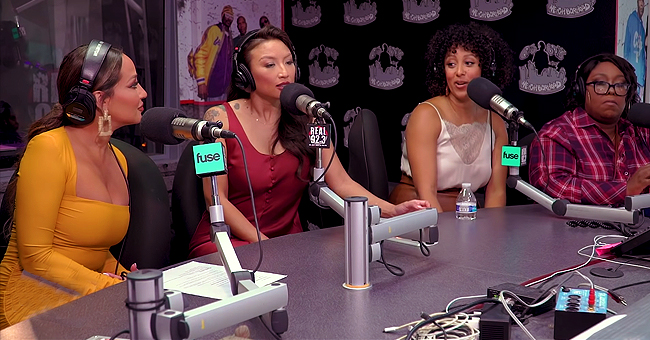 Youtube/BigBoyTV
'Real' Co-Hosts Defend Jeannie Mai after Criticism of Jeezy Relationship While on 'Big Boy TV'
The ladies of "The Real" discuss interracial relationships and the romance between co-host Jeannie Mai and rapper Jeezy.
When Jeannie Mai and rapper Jeezy went public with their relationship, they were immediately assailed by a storm of criticism.
Adrienne Bailon, Loni Love, Jeannie Mai, and Tamera Mowry-Housley discussed the issue openly on "Big Boy TV," and focused on why interracial relationships are so controversial.
LOVE BEYOND COLOR AND CULTURE
For Jeannie, it's a question of love. There is no conscious thought of picking out the man or woman someone will fall in love with by the color of their skin or their nationality. Love happens.
"For me, it's just focusing on what is love for two people, two human beings? So that part is kind of a responsibility that we're just going to have to demonstrate through our relationship," Jeannie said.
Love is crossing color lines, and changing families all over America
JEEZY AND JEANNIE MAI CRITICISED FOR NOT STICKING "TO THEIR OWN RACE"
Jeanie's co-hosts agree, and Adrienne Houghton commented that more and more people are finding themselves in interracial relationships. Inclusion means love too, it encompasses every facet of a healthy society.
"Everybody isn't saying, the only way I can find love is if I find it through my own race, but more so that we all should be living outside the box," Adrienne said.
INTERRACIAL RELATIONSHIPS EMBRACE THE DIFFERENCES
For Jeannie, being in an interracial relationship means you have to be open to a different culture, a different way of life. The differences need not be divisive, but a starting point for growth.
"I think when you look at the word 'interracial,' you should really look at it as 'irresponsible.' It is a responsibility when you date outside of your race to learn about that culture because not everybody's experience is the same," she said.
JEANIE MAI VISITED JEEZY'S HOME IN HAWKSVILLE GEORGIA
Jeannie explained that she and Jeezy try to understand the traditions and the forces that have shaped them as people, and that includes their cultures and their backgrounds.
When Jeezy visits Jeannie's house, he removes his shoes as is customary in Vietnamese homes, and "The Real" co-host made him take her to Hawksville, to see the neighborhood and the house he grew up in.
Like Jeannie, Lonie Love is also involved in an interracial relationship with white actor James Welsh.
Love is crossing color lines, and changing families all over America, eroding misconceptions and bringing us all closer together.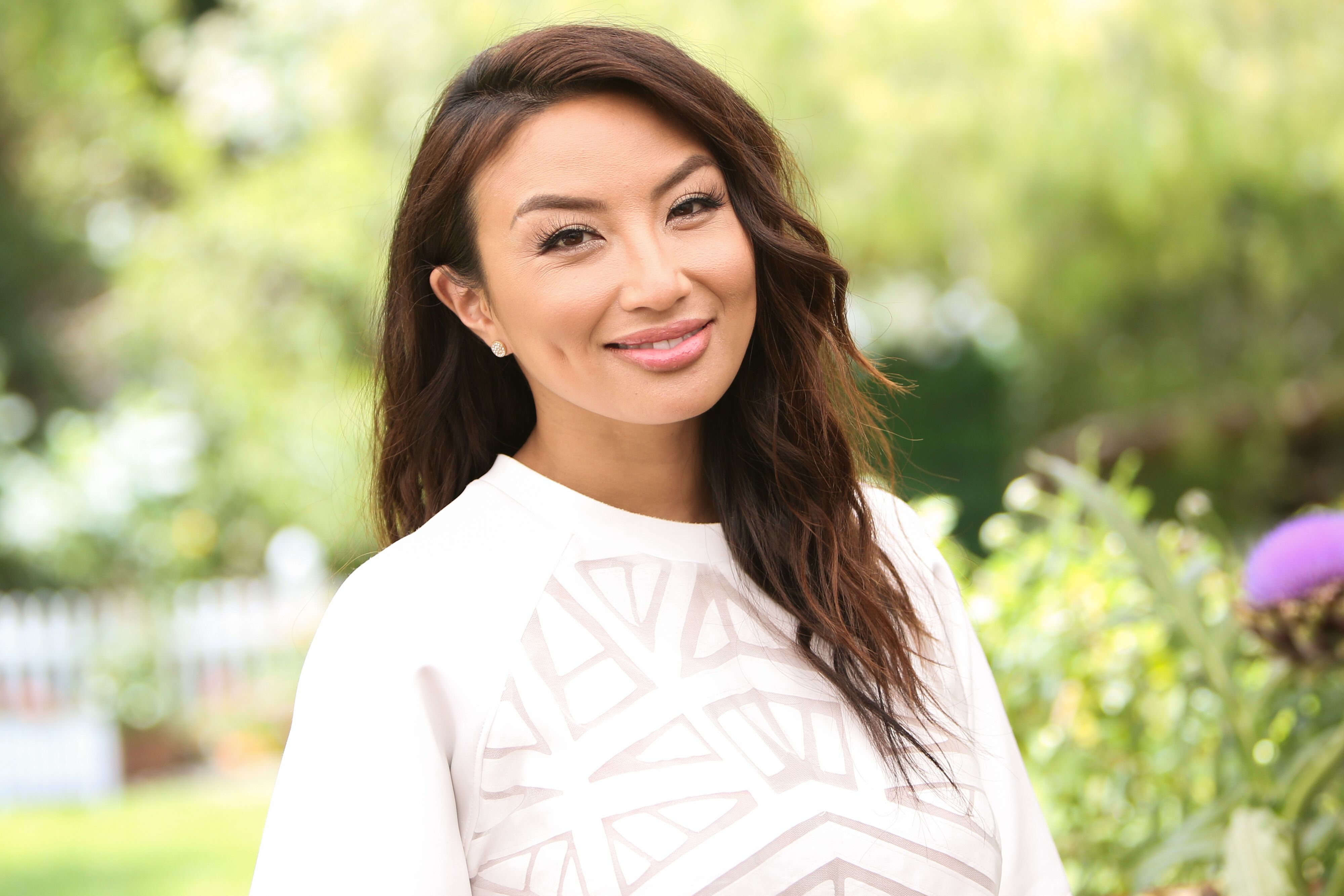 Jeannie Mai/ Source: Getty Images
JEANNIE MAI GUSHES ABOUT JEEZY
Now that the cat is out of the bag and their relationship is public, Jeannie Mai can't stop talking about her boyfriend, rapper Young Jeezy.
"My man is fine fine! Okay, I have to tell you, man this is crazy, because I haven't talked to anybody about this on a public level besides my friends and family," Jeannie told her co-hosts on "the Real."
The first hint at a romantic connection between the two came in January 2019, when Malika Haqq shared a photo of Jeannie and Jeezy together.
The confirmation that the two were dating came when Jeannie stepped out as Jeezy's official date at the inaugural SnoBall Gala to raise funds for Street Dreamz, his non-profit organization.
We wish them lots of love and happiness!
Please fill in your e-mail so we can share with you our top stories!