'GI Jane' Star Demi Moore Discusses Aftermath of Breakup with Ex-Husband Ashton Kutcher
The GI Jane actress, Demi Moore, spoke to "Good Morning America" about her traumatizing past and her latest memoir "Inside Out." The actress revealed details about her lost marriage with Kutcher and Willis, her parents, childhood abuse, and her spiraling career. 
Moore planted her feet in Hollywood at the age of 19 with her role in "General Hospital." She went downhill fast when she started to abuse alcohol and cocaine. 
She talked to Diane Sawyer of GMA about her split with Ashton Kutcher and its aftermath. The star admitted to spiraling out of control and "losing herself."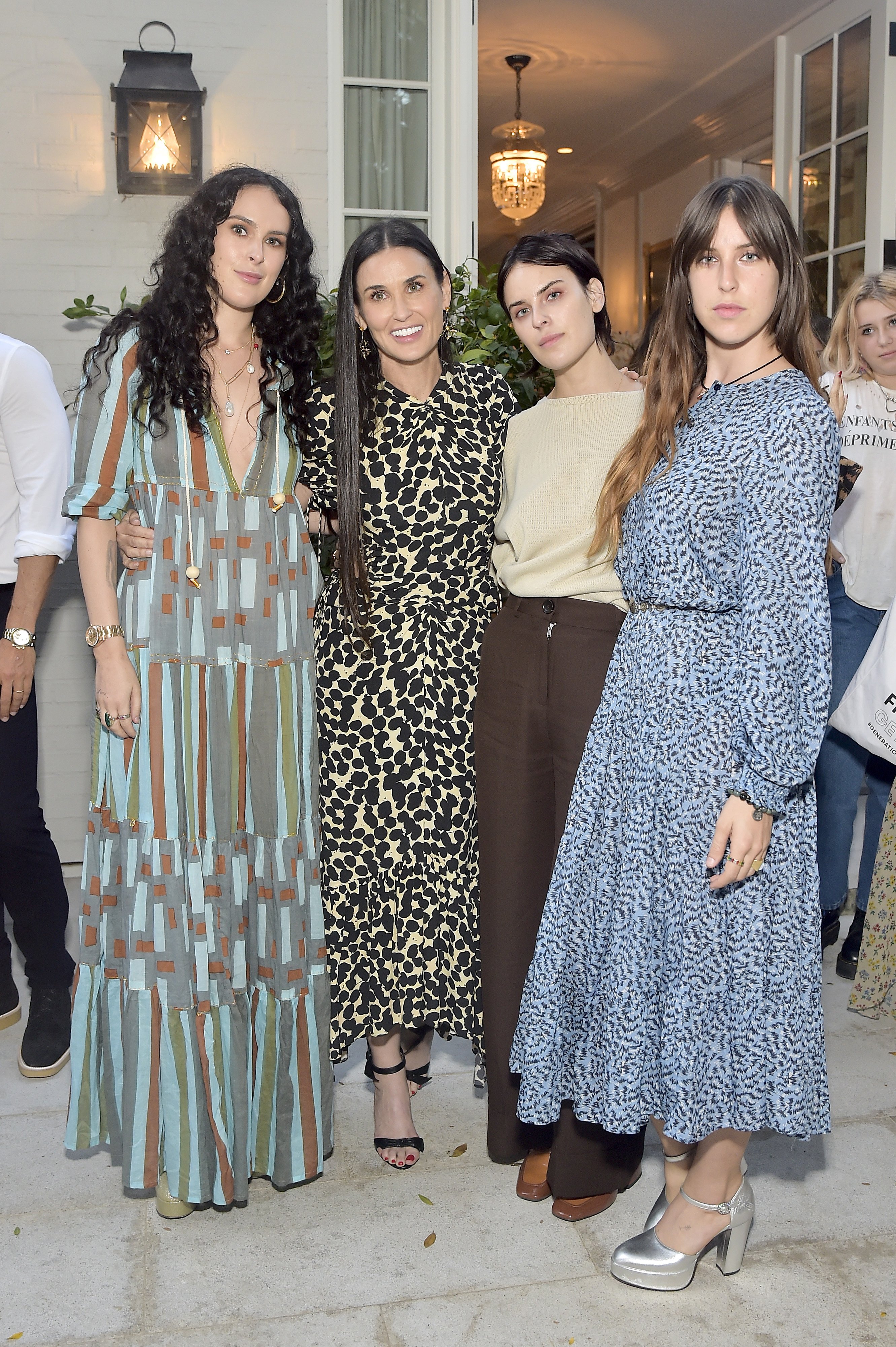 MOORE'S SPLIT WITH KUTCHER
Moore and Kutcher met at a dinner party of a mutual friend and started dating back in 2003. The couple was married from 2005-2013. In 2011, the couple split after reports said that Kutcher had cheated on Moore. 
Moore in her memoir writes about how she lost a baby girl in her sixth month of pregnancy while she was with Kutcher. The soon to arrive girl was to be named Chaplin Ray but fate didn't allow it. Recalling the entire incident, Moore, 56, said that she had lost herself.
"I think the thing if I were to look back, I would say I blinded myself, and I lost myself."
FULL INTERVIEW: "I lost myself." @justdemi sits down one-on-one with @DianeSawyer and tells us about her new book #InsideOut that revels aspects of her devastating past. https://t.co/XfiCga6CV7 pic.twitter.com/56xhZrW4aS

— Good Morning America (@GMA) September 23, 2019
THE SEPARATION TOOK A TOLL ON MOORE
GMA reports that the split had taken a severe toll on Moore's mental and physical health. The star ditched her 20-year sobriety and started to abuse substances such as alcohol and Vicodin. 
During the time she veered off her path, she lost contact with her daughters -- Rumer Willis, 31, Scout Willis, 28, and Tallulah Willis, 25. Her good friend and former husband, Bruce Willis, also pulled away.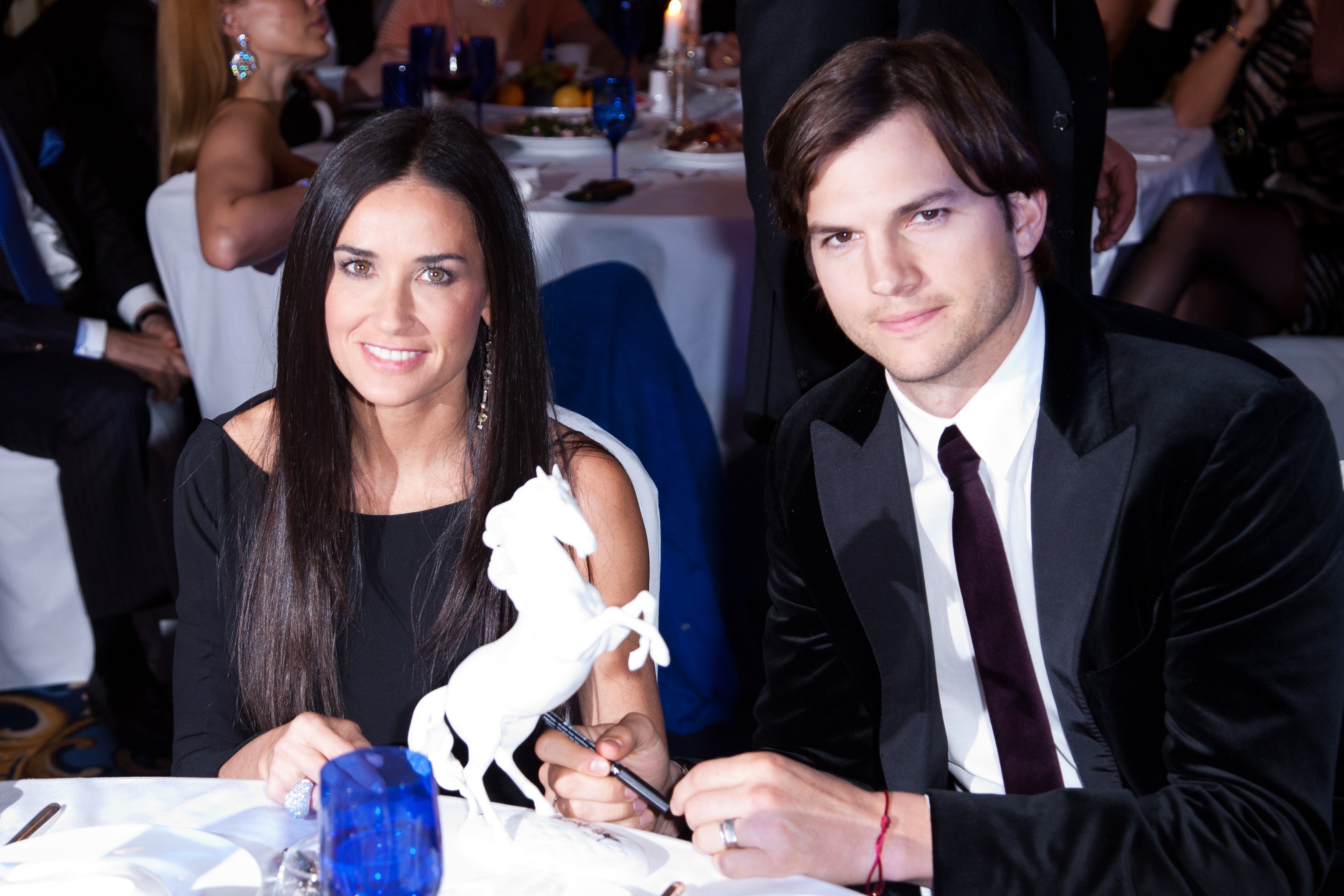 As if the situation wasn't bad enough, Moore was rushed to the hospital after she smoked synthetic marijuana and inhaled nitrous oxide at a party. 
MOORE GETS BACK ON HER FEET
The actress picked herself up and enrolled in a rehabilitation program to fix her hedonistic behavior. She worked with a doctor specializing in integrative medicine. 
The "ghosts" star also reconciled with her daughters and got serious about writing her memoir. The actress now is on good terms with her children and is leading a life of serenity with her seven rescue dogs. 
Her memoir hit the stores the same day as her interview with GMA. It's up for grabs on amazon.com.