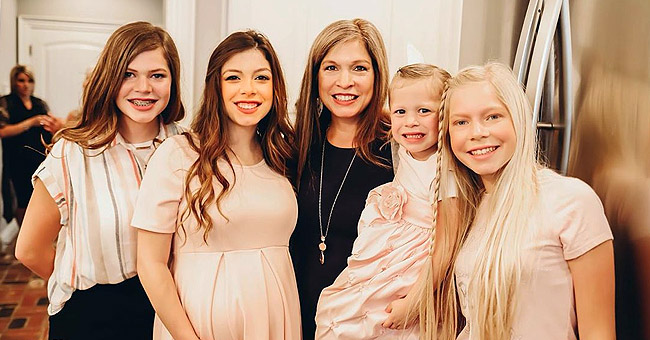 Instagram.com/siandlaurenduggar
'Counting on' Star Josiah Duggar's Wife Lauren Shares Cute Photos from Her Baby Shower

Lauren Swanson, who tied the knot with Josiah Duggar on June 30, 2018, took to social media to share a series of photos from her baby shower recently.
Lauren, 20, is one of four Duggar women who is currently expecting, and her family threw her a baby shower to celebrate.
"It was late at night and I went to use the restroom and there was the baby. Gone."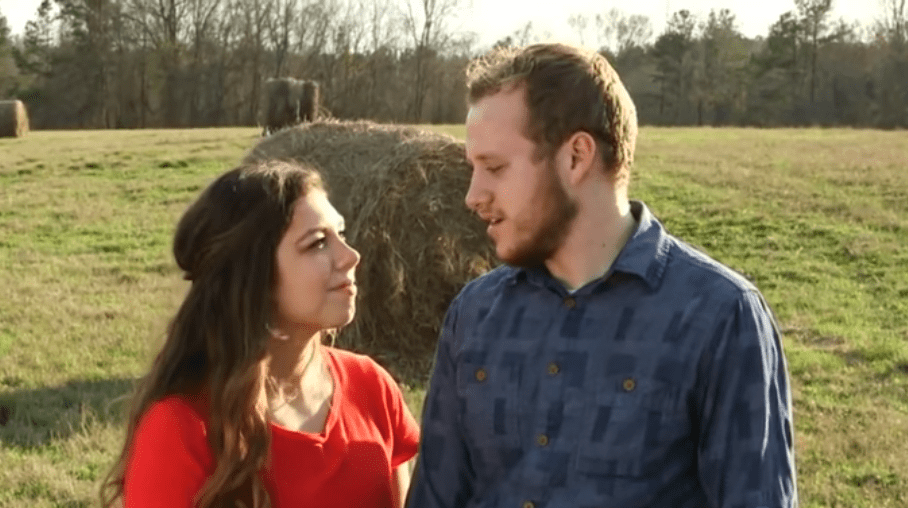 Lauren Swanson and Josiah Duggar got candid about their relationship in an interview | Photo: YouTube/Entertainment Tonight
In the snaps that she posted on Instagram on September 20, Lauren posed with her mother and sisters Lily, Lydia, and Luci.
She also posed with her husband's sister Josie, and she shared more photographs from the occasion that included her mother-in-law Michelle Duggar and her sisters-in-law, Joy-Anna, Jill, and Jana.
"So thankful for all the ones that made this day happen and came to shower our sweet baby girl," she captioned the pics. "It's hard to fully express into words just how blessed and loved I felt by so many people giving and loving on our daughter."
Lauren added that everything was excellent and that it will always be a delightful memory she will keep in her heart until the end of time.
As of this writing, the Instagram post already amassed over 74,800 likes. A lot of fans also added their thought via comments.
One person wrote, "Love the pictures! Thanks again for having us down, I enjoyed every minute!"
"You look so beautiful!" added another.
"Where did you get your dress it's so pretty? I need something like that for my shower!" another fan commented.
Someone else wrote, "You look so well and beautiful not many mums to be can say that when I was carrying my only daughter I was sick morning noon and night for 8 1/2 months the last 2 weeks I looked like you glowing you take care and remember to count the kicks all you mummy's to be."
In May, Lauren and Josiah announced that they were expecting again, as reported by Celebrity Insider.
Back in October 2018, the couple endured a terrible miscarriage just four months after getting married.
The news about the miscarriage originates from a People-exclusive clip for the latest season of "Counting On."
"Lauren and I were actually preparing for a trip to go to a friend's wedding," Josiah said.
"She started feeling really sick and started noticing some different things. Mrs. Swanson was there, so she was able to help her out. I didn't know exactly what was going on."
Lauren added, "I wasn't feeling well. I was cramping really, really bad, which was quite strange because I normally don't. I was thinking maybe I had something that had gluten in it."
Describing the moment she realized she had a miscarriage, Lauren said:
"It was late at night and I went to use the restroom and there was the baby. Gone. I couldn't believe it and I was hoping it wasn't true."
Lauren's due date is November 17, and the hit reality show "Counting On" will return for an all-new season on October 15 on TLC, according to Celebrity Insider.
Please fill in your e-mail so we can share with you our top stories!