Getty Images
Life Struggles of Michael Douglas' Wife Catherine Zeta-Jones
Catherine Zeta-Jones is on the cover of "In Style" for the December issue of 2012. The star was looking stronger than ever after battling with husband, Michael Douglas's throat cancer and her Bipolar II disorder.
Zeta-Jones, 50, had gone through some fierce battles in her life. Her husband, Michael Douglas, was diagnosed with throat cancer, and she was struck by Bipolar II disorder herself.
The "Titanic" star talked to "In Style" in December and opened up about the entire ordeal.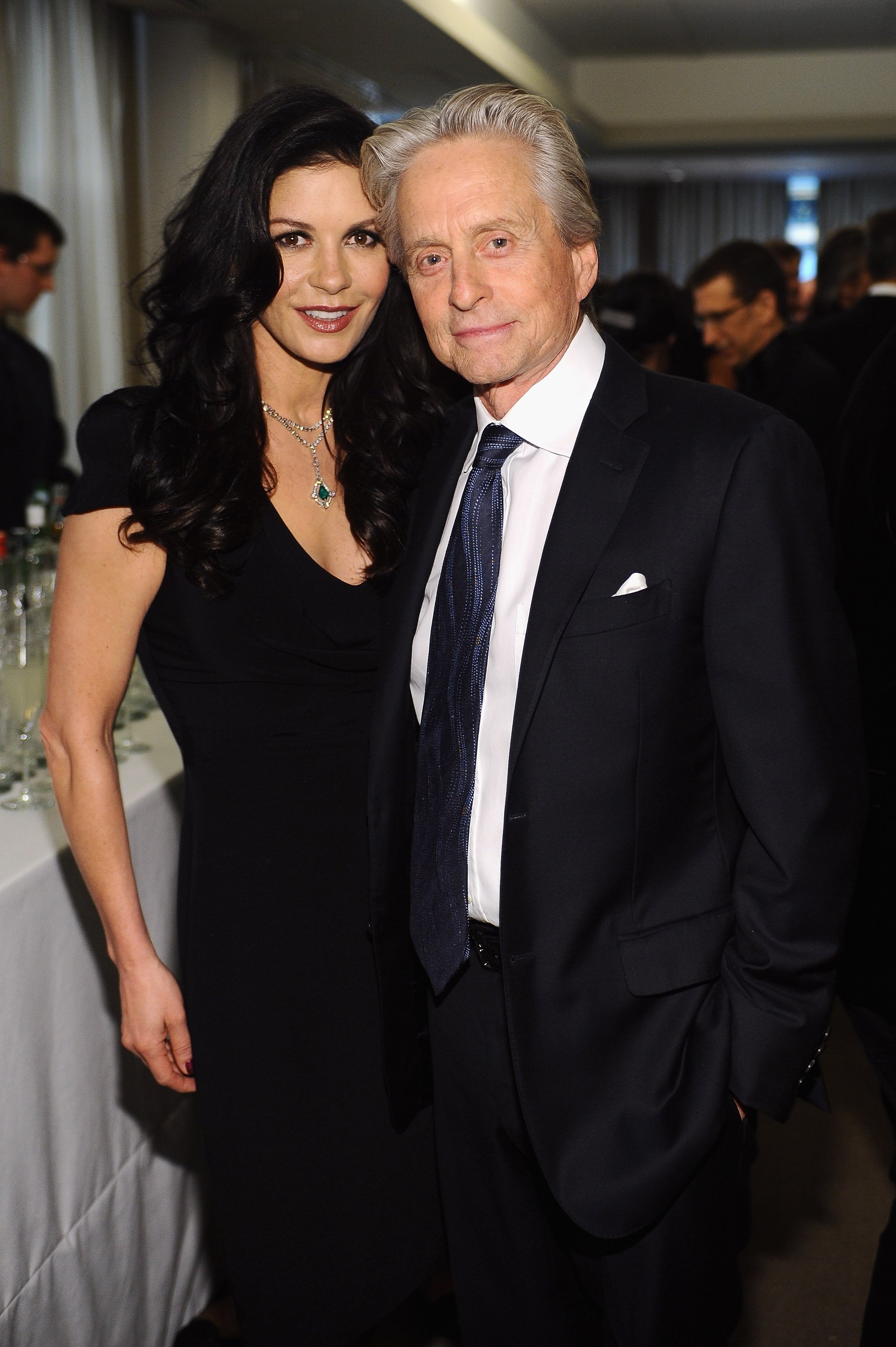 Michael Douglas and Catherine Zeta-Jones attend the reception of The Film Society of Lincoln Center's 40th Chaplin Award Gala | Source: Getty Images
HEALTH PROBLEMS RAINING DOWN
Douglas, 75, was diagnosed with throat cancer back in 2010 and Zeta-Jones disappeared entirely from the spotlight following the diagnosis.
She returned to the scene after her husband was given the green light in 2011. She took an array of remarkable roles such as conservative campaigner in the musical "Rock of Ages," and a sexy psychologist in Steven Soderbergh's "Side Effects."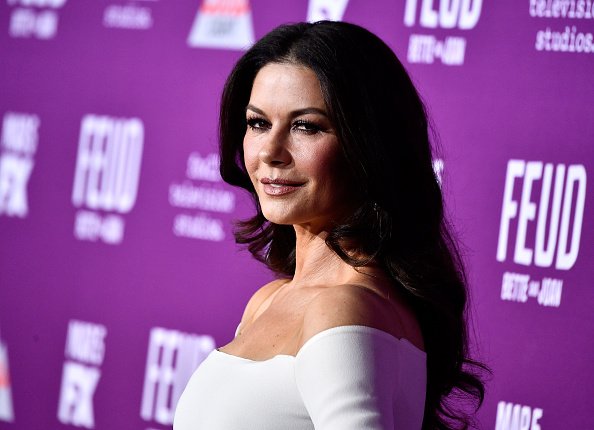 Catherine Zeta-Jones arrives at the Premiere of FX Network's "Feud: Bette And Joan" at Grauman's Chinese Theatre | Source: Getty Images
BIPOLAR II DISORDER DIAGNOSIS
The star was struck with a Bipolar II Disorder when her husband was recovering from his throat cancer.
She talked about her experience of being diagnosed with the disease marked by prolonged periods of depression alternating with episodes of mild mania
"I will only take roles that I haven't done before, is with great people, or is fun."
She revealed to "In Style" that she didn't like her personal problems on display but wants to show that her disorder is controllable.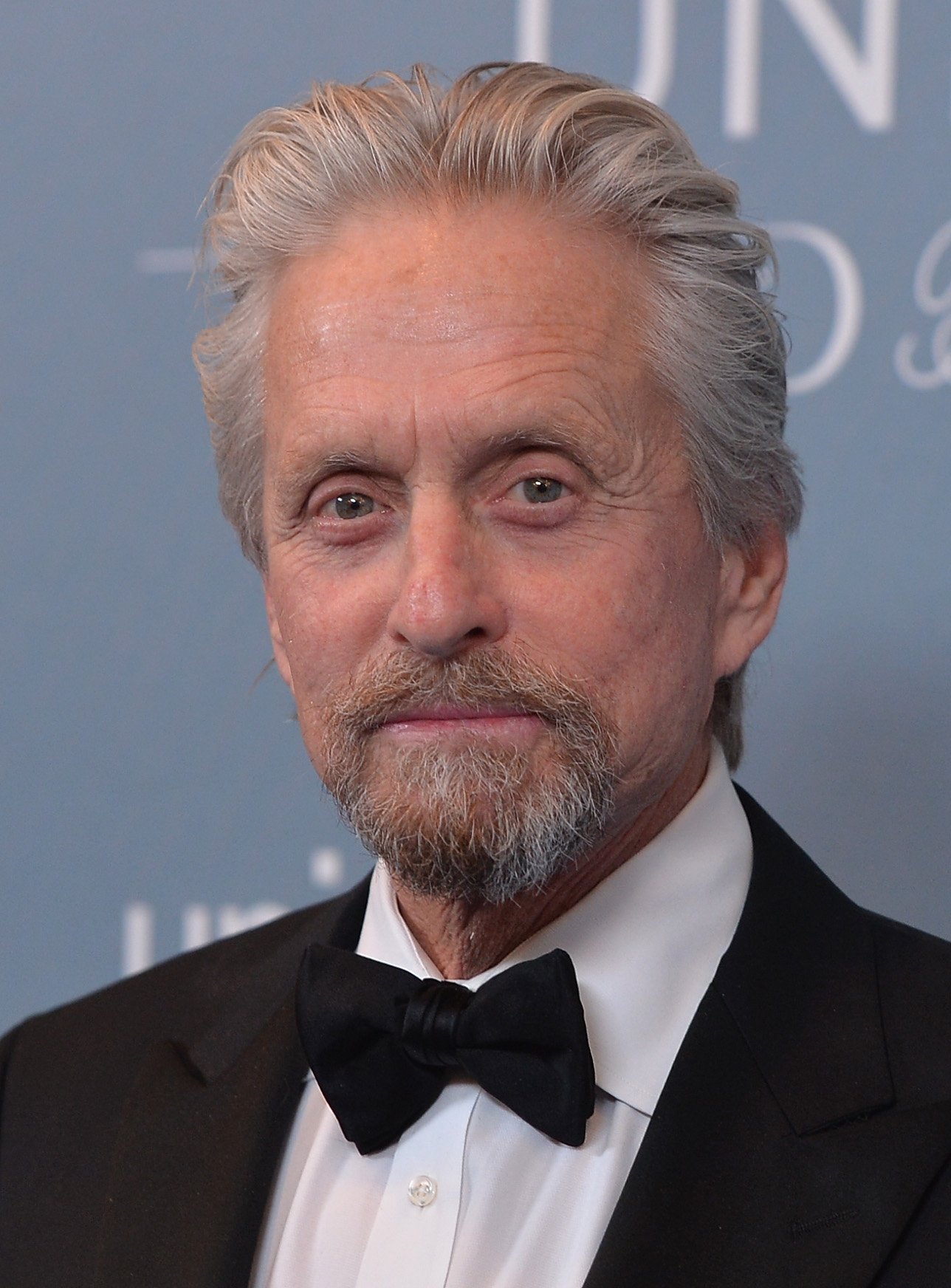 Michael Douglas arrives to the 2014 UNICEF Ball Presented by Baccarat | Source: Getty Images
"But with my bipolar becoming public, I hope fellow sufferers will know it's completely controllable. I hope I can help remove any stigma attached to it," she told the publication.
ROLES THAT AREN'T EXCITING GET REJECTED
Opening up about her preferences and family, Zeta-Jones revealed that she would only take roles that were exciting and worth leaving her family for extended periods of time.
"So if I'm going to leave my family for any length of time it had better be for a role that I haven't played before, with great people. It had better be fun. Otherwise, to be honest with you, I would prefer to stay at home."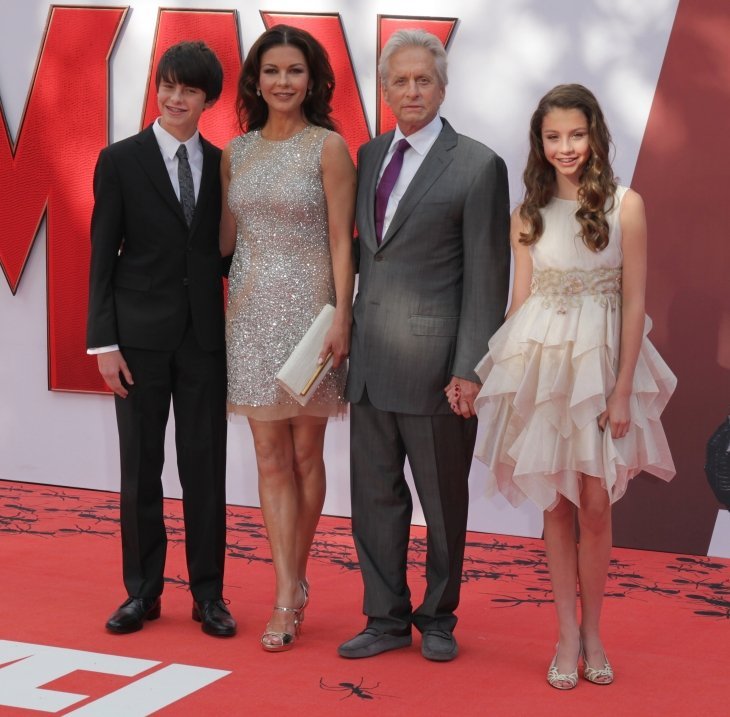 Dylan Michael Douglas, Catherine Zeta-Jones, Michael Douglas and Carys Zeta-Douglas attend the Ant-Man - European premiere | Source: Shutterstock.com
THE SEPARATED COUPLE
Zeta-Jones likes spending time with her family and is ready to reject movies for them. However, her married life came to a temporary halt during Douglas' cancer diagnosis.
The star couple found out that Douglas had gotten HPV, the virus responsible for his cancer, through oral-sex. Even though the incident had happened before they met, the couple separated for several months.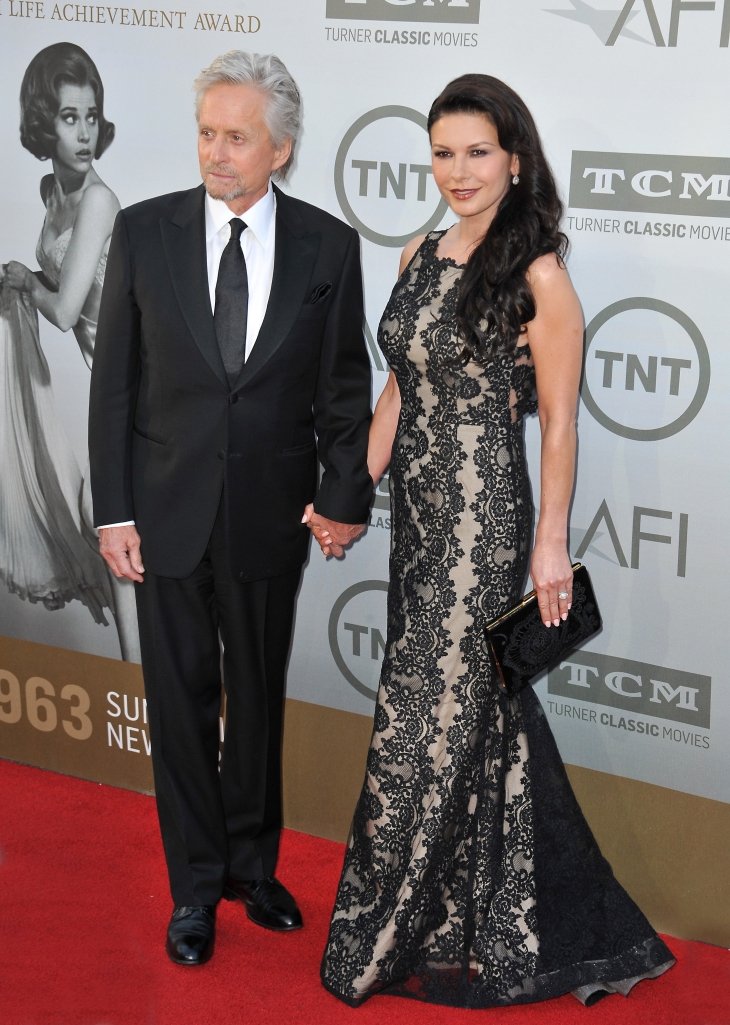 Michael Douglas & Catherine Zeta-Jones at the 2014 American Film Institute's Life Achievement Awards | Source: Shutterstock.com
The two reconciled shortly after and Zeta-Jones moved back into their New York Apartment.
Please fill in your e-mail so we can share with you our top stories!