TI Claims Megachurch Pastor Jamal Bryant Who Hosted Kanye's ATL Sunday Service Tried to Extort Him
T.I. reveals he felt "extorted" by the pastor who hosted Kanye West's Sunday Service in Atlanta, with the two sides going back and forth trying to make sense of what happened. 
Kanye West took his famous "Sunday Service" to Atlanta recently, and while it was supposed to be a meaningful experience for his friends in Atlanta, T.I. and 2 Chainz felt differently.
On Monday, T.I. posted a photo on his Instagram where he, his wife Tameka, 2 Chainz, and his wife Kesha Ward, were seated front row at the event. While it was supposed to be a solemn gathering, the looks on their faces seemed disturbed.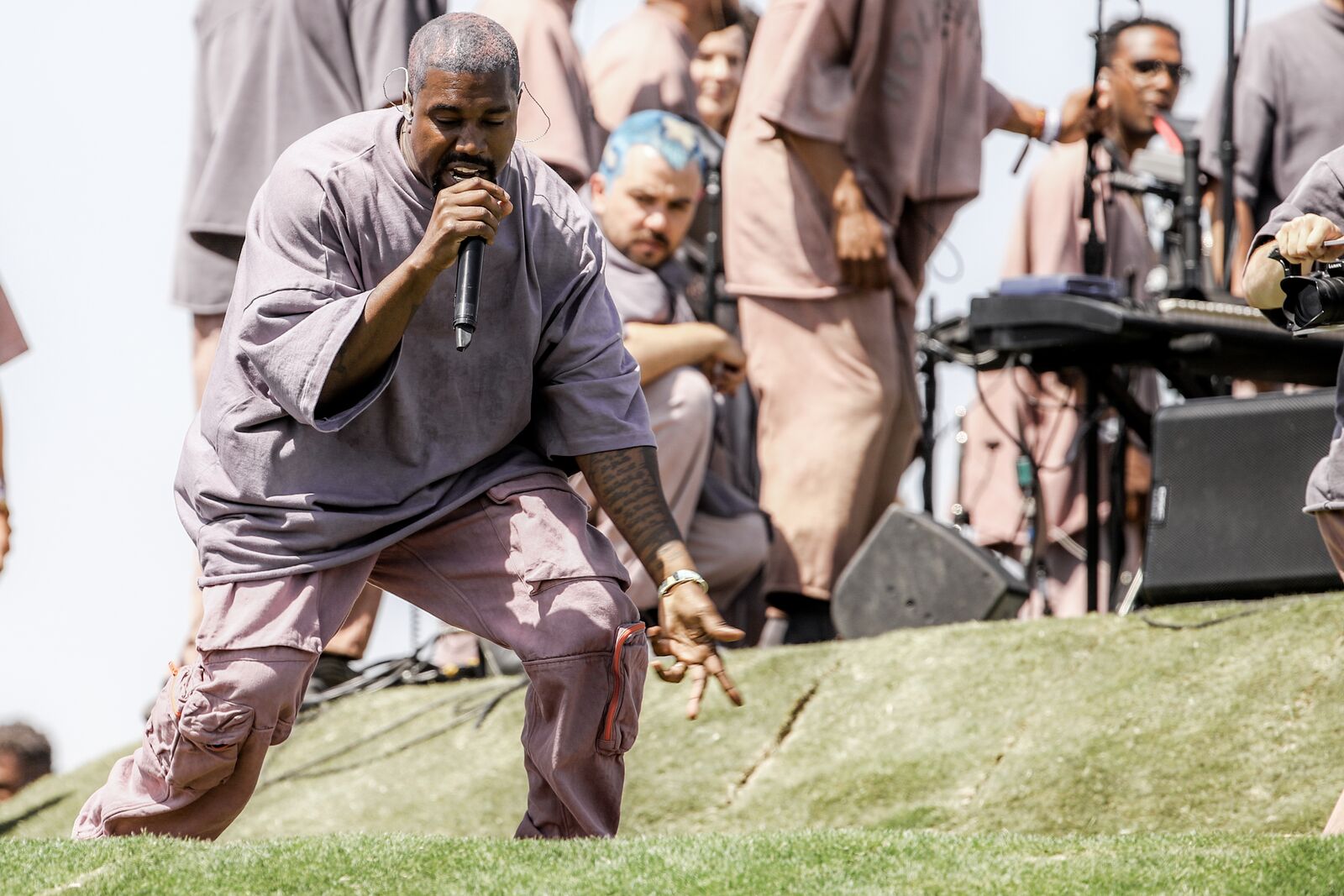 Narrating the Uncomfortable Experience
He captioned the photo with a teaser about his interview with Killer Mike, where he detailed why he and the rest of his crew looked so upset at the Sunday Service. 
T.I. reveals he felt exploited by the pastor who took charge of Kanye's Sunday Service, which prompted him to react with disgust alongside 2 Chainz and their wives. 
T.I. felt "accosted" by the Pastor
During his interview, he shared that he took time to go to West's Sunday Service only to be accosted and exploited by the pastor. 
"As soon as I sat down—mind you, I'm telling you they had already raised the offering. [The pastor] had already raised the offering—when we sat down there was a whole new agenda... It's like they rung the red bell at the Player's Club... You ain't [about to] run no game on me. I will not be extorted."
The Pastor's Side of the Story
After seeing the interview, the pastor on the hot seat, Jamal H. Bryant, gave a lengthy explanation about his side of the story. According to the pastor, while their church has done numerous humanitarian efforts in the past, there was no intention to "money grab" from the rappers. 
He then asked 2Chainz and T.I. to rejoin the church and give it another chance as the pastor is more interested in their lives rather than their life savings. 
T.I. responded to the pastor's invitation by saying he has nothing but "love and respect" for him, and that they are open to meeting him sometime soon. 
Kanye's Expanding Sunday Service Initiative
Before the controversial incident in the Atlanta "Sunday Service" event, Kanye held one in his hometown of Chicago, which was met with delight by all those living there. 
The 21-time Grammy winner was joined by Chance the Rapper in welcoming guests to the Sunday Service, which took place at the Huntington Bank Pavilion at Northerly Island. The event venue, which can hold a massive crowd of 30,000, was filled with people hoping to sing praise with West. 
Kanye West appeared to be moved to tears while watching Chance The Rapper perform at Sunday Service in Chicago https://t.co/T42JBayptd

— XXL Magazine (@XXL) September 9, 2019
With more and more people discovering his Sunday Service, it comes with no surprise that the "Ultralight Beam" rapper has been expanding the service state by state. Beginning in Los Angeles, to Palm Springs, to Chicago, and now to Atlanta, people are excited to know which state it'll hit up next.