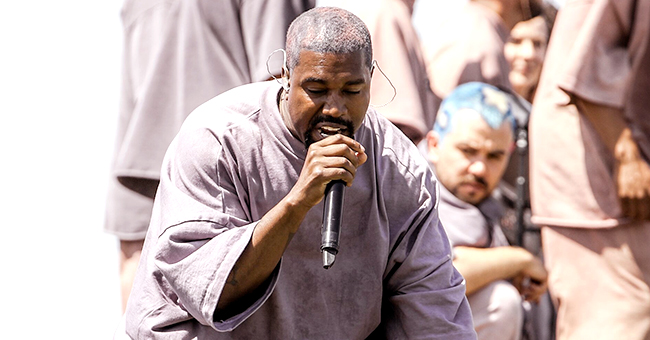 Getty Images
Kanye West Opened His Sunday Service to Public for Free in His Hometown of Chicago

Kanye West has been getting a hang of Sunday Services, that he's confident enough to open it to the public for free in his hometown of Chicago.
The 21-time Grammy winner hopes to make a difference in the lives of everyone around him, and he's doing it through Sunday Service. He's done some in Los Angeles, and even at the Coachella Music Festival back in April.
Sunday Service in Chicago
This time around, he brings it to his hometown of Chicago, where citizens could attend the event for free. While it's free of charge, those who wished to attend needed to get their tickets in advance.
In his announcement, Kanye shares that the special event went viral easily, with people flocking to get tickets.
The event took place at the Huntington Bank Pavillion, which can hold a massive crowd of 30,000, which he seemed to have filled up.
With him on that day was another famous Chicago native, Chance the Rapper, who made sure to support Kanye on this venture and even perform with him.
Incorporating Art and Color to Religion
Aside from praise, West has incorporated art and color to his spiritual centers hoping to provide sound healing for the listeners. A spiritual person himself, the singer uses praise songs and art blended into one to provide healing for those that get to listen and attend his services.
Star-Studded Services
The father-of-four had his first Sunday Service on January 2019, and since then has seen the likes of Brad Pitt, Katy Perry, Orlando Bloom, Dave Chappelle, and David Letterman. Of course, the Kardashian-West clan is also always in full support for Kanye.
Pitt was the latest celebrity to make an appearance at Kanye's Sunday service, showing up on his September 1 California service.
Now, all those in Chicago are excited about this special event and is doing rounds on social media platforms with everyone sharing their excitement for the service. However, for those who were not able to get tickets for the live Sunday Service, it will also be streamed live through the radio station 107.5 WGCI.
Please fill in your e-mail so we can share with you our top stories!