'Counting on' Star Joy-Anna Duggar Criticized for Pic of Son Gideon with an 'Uncomfortable' Pug
Joy-Anna Duggar has faced a lot of backlashes from her fans for being careless with her 1-year-old son, accusing her of animal abuse and child neglect.
She posted some pictures on their joint Instagram page, @austinandjoyforsyth, with the caption,
"Hey there, Pudge... I love you, Pudge!"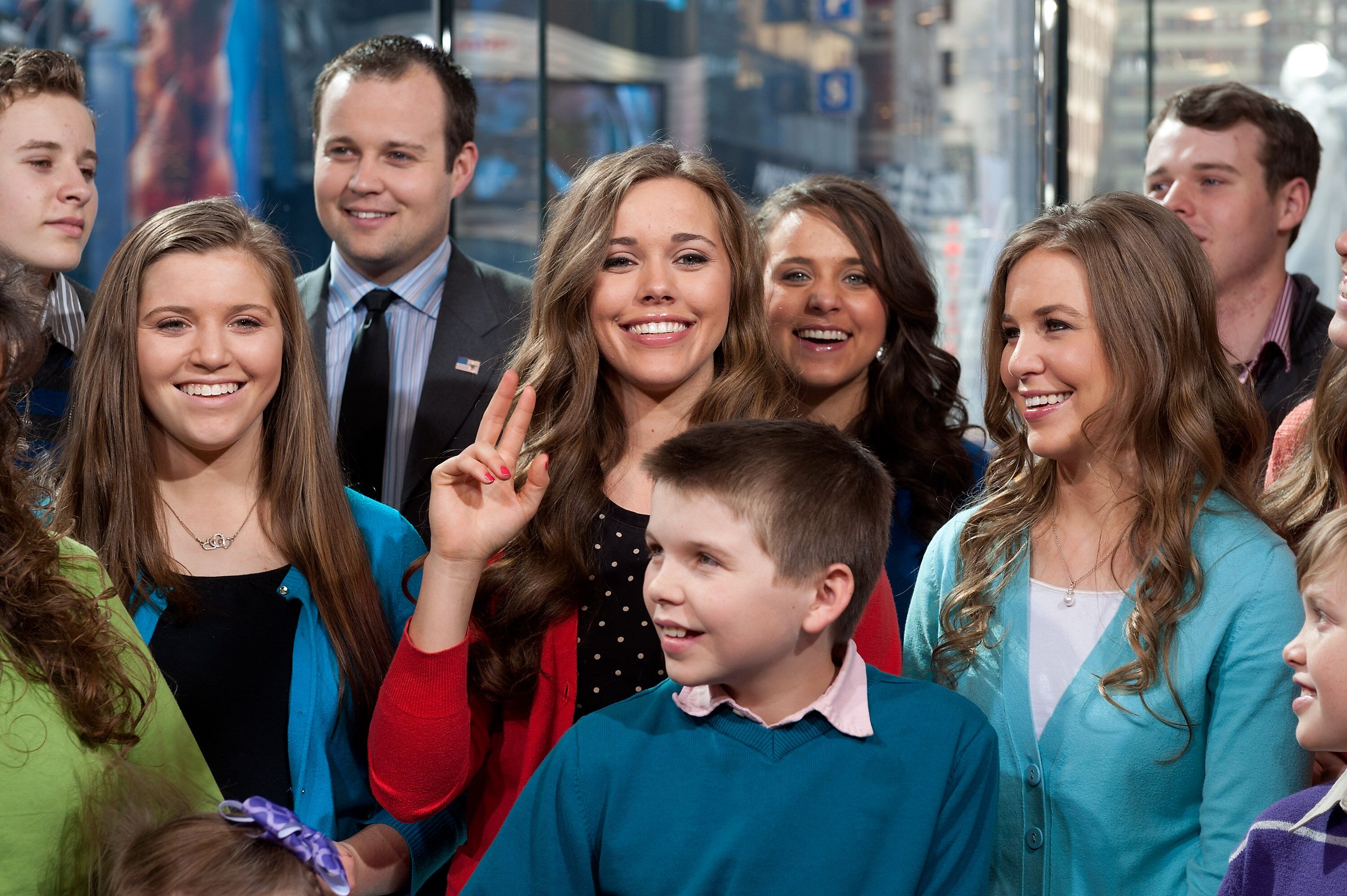 In the first photo, the toddler is seen sitting beside Pudge and trying to reach out to the dog. In the second image, the infant is seen trying to hug the dog, but it seems the latter isn't comfortable with the innocent kid's gesture. 
FANS TAKES IT OUT ON THE STAR
Even though the post didn't seem to have odd intents, her fans didn't hold back on airing their opinions. A fan said,
"Dogs don't typically enjoy hugs, and this is how a lot of bites happen." 
Another fan added:
"Pudge doesn't quite look convinced!"  
Anna is being accused of endangering her child and being cruel to the animal. 
THIS SITUATION SEEMS PECULIAR TO THE DUGGARS
The 21-year-old is yet to react to the accusations, and she's not the first Duggar to experience this. Anna's sister, Jinger and her husband, Jeremy were accused of animal cruelty after they posted a photo of their 1-year-old daughter Felicity, having a steak bone in her mouth, while the family visited a restaurant.
Reacting to the photo, "Will you teach her to be kind to animals?" a fan asked. The critics on the picture seem to be vegans; some "omnivores" jumped in on the comments section to slam those opposing the parents' stance on the infant's meat consumption. "Here we go with the Vegan police!!!" said a fan who supports eating meat. 
News platforms are probably used to the big family of Duggar being in the news for this situation; back in 2015, Jill Duggar's husband, Derick Dillard is seen in a bizarre video yelling at a cat to move, while the other members of the family cheers and laugh at the cat. Dillard collides with the pet, and it slips down the valley. 
Joy and her husband, Austin, got married in 2017 and welcomed their first child, Gideon Martyn Forsyth, in early 2018. She was due to have another child this year, but she had a miscarriage and lost the pregnancy after 20 weeks. Along with other Joy's siblings, Austin and his wife appear on the series, "Counting On."