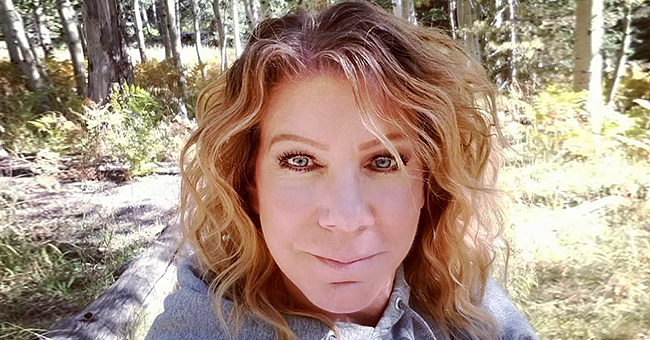 instagram.com/lularoemeribrown
'Sister Wives' Star Meri Brown Admits She Is 'Not Perfect' but She Works 'to Be Better'
In an emotional Instagram post, "Sister Wives" star Meri Brown revealed how she made time for herself amid a busy schedule, adding that she is not perfect but she tries to be a better person.
Meri Brown took some time off of her busy schedule to enjoy some me-time outdoors. The reality star shared how she savored every moment she spent amid nature in an emotional Instagram post.
Brown spent her weekend exploring an Aspen grove, which, she mentioned, have been her favorite since she was a kid.
"I will continue being happy with me."
A MUCH-NEEDED ESCAPE
Brown's post came as a reminder that the "Sister Wives" star is a regular person who has a life away from the media's eye. Through her caption, she admitted that it wasn't easy for her to take some time away from her busy life.
"I'm a good person. I goof up sometimes, I'm not perfect, but I work to be better," she wrote. "I'm worthy and worth it. I'm proud of who I am. I love my life. I love my family. I love my friends. These things are ALL important to me and I value them," she wrote.
A CRYPTIC NOTE
As she talked about how the getaway helped her rejuvenate, the endnote of her caption left fans wondering if the reality star is really "okay."
I know there are some who have let me go and given up on me and that's OK. I will continue to love, to care, to be there. I will continue being the best me I can be. I will continue being happy with me," she wrote.
Fans wondered if the message was about Brown's husband Cody since they admitted to having issues in their relationship in the past.
Fans have been curious about Cody and her relationship, more so ever since she posted a photo of herself with a mystery man back in July.
What they found more interesting was her caption that read, "And then you meet someone who was right in front of you all along."
Please fill in your e-mail so we can share with you our top stories!