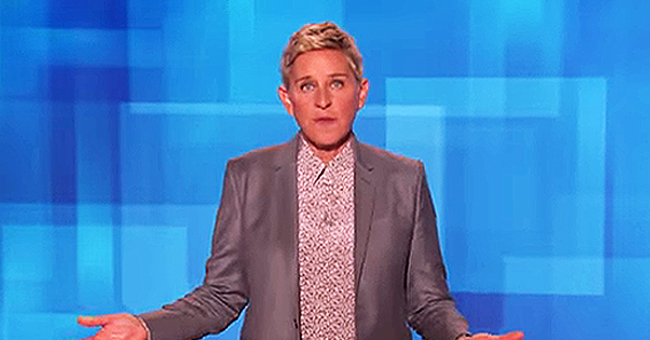 youtube.com/TheEllenShow
Talk Show Host Ellen DeGeneres Has Neck Injury but Has 'No Idea' How She Got Hurt
Ellen DeGeneres has her audience in stiches as she jokes about experiencing a neck injury. Hilarity ensues as actor, Ken Jeong gives his medical advice on her condition.
Earlier in the week, talk show host, Ellen DeGeneres woke up feeling her usually fit and perky self. However, after trying to turn her head, she soon discovered that her neck was stiff and painful.
Instead of taking a sick day, she decided to use her situation to create hilarious monologues. Hobbling on the stage with crutches, DeGeneres announces that she has good and bad news.
Throwing her crutches to the side she reveals that she doesn't need crutches. Sharing the bad news, she admits that she's suffering from a stiff neck.
Asking the audience if they wanted to know how she injured her neck she admits that she is just as clueless as them about what caused her neck pain, she explains:
"[I woke up] fit as a fiddle' but then 'went to turn my head, and then my neck disagreed with that situation,' in her trademark deadpan fashion. It just seized up and then I felt like there was a rod going down my back."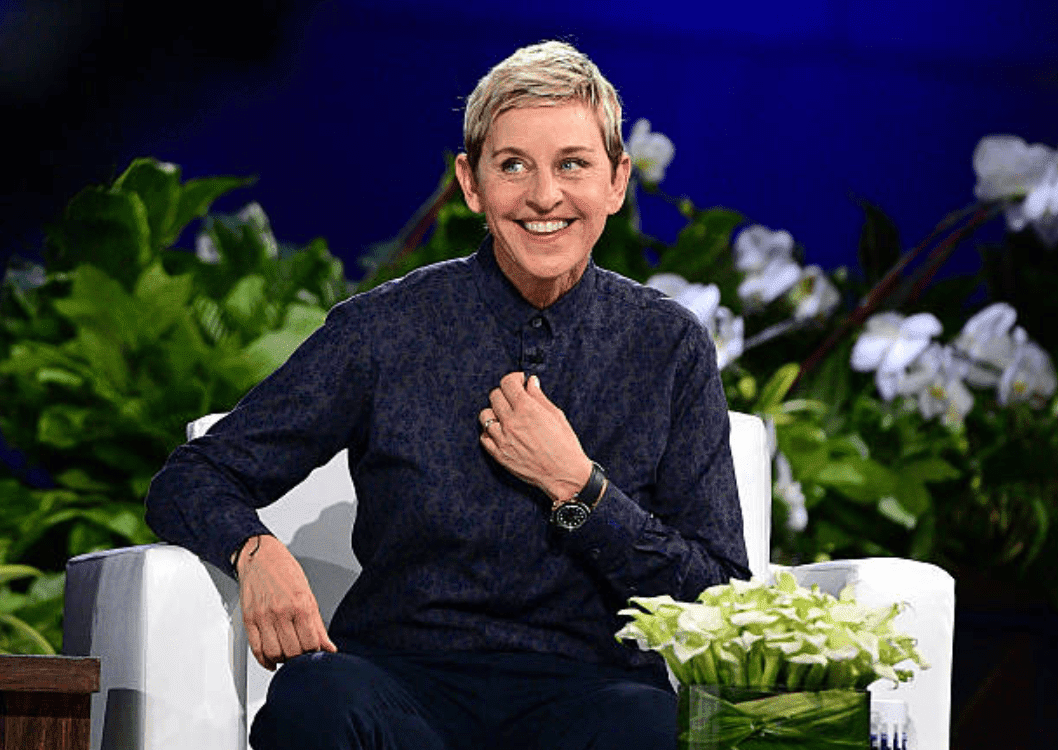 Ellen Degeneres appearing the premiere for season 13 for her show, "The Ellen Degeneres Show," on September 8, 2015, New York | Source: Getty Images
"He said my feet don't point in the right direction, one leg is longer than the other, my shoulders are humped, my hips are uneven. Basically, he said nothing about me is straight," she reveals about a visit to the chiropractor.
The next day, DeGeneres shares with her audience that her neck is healing and she is feeling a lot better than she did the day before, DeGeneres jokes:
"Actually, I feel better now. You should've seen me this morning. It's loosening up as the day goes on…Kind of like The Today Show."
She admits that she is still suffering from neck pain and shares with her audience the cause of her neck injury, saying:
"I thought I strained it, but it turns out I sprained it, and that's how the chiropractor 'splained it. The difference between a strain and a sprain is there's a "P" instead of a "T," and the "P" stands for pain,' she joked. 'And the other difference is about $5 000."
In a sheer coincidence, actor, Ken Jeong sat down with DeGeneres for an interview. The "Hangover" star, who used be a doctor asks her about her symptoms and proceeds to give her a diagnosis and a recommendation on what medications to take. Finishing his recommendation he adds:
"You'll have my bill later on, OK guys? We'll be right back with Ken Cures All."
DeGeneres' injury has her reflecting on her age and given her a new perspective on her health. The talk show host, who is 61 admits that her injury has her understanding how fragile the human body is, something she hadn't realized until now.
Please fill in your e-mail so we can share with you our top stories!