LHHNY Star Peter Gunz's Ex Tara Wallace Reveals She's Shedding the Pounds
Former "Love and Hip Hop NY" star Tara Wallace recently went under the knife to get fat sucked out of her stomach, sides and back. 
Wallace had the surgery with a clinic it appears that she is an ambassador of. In the picture that the hospital posted online, Tara took a photo before the procedure.
"Thank you to our #MillennialAmbassador @iamtarawallace. It was a pleasure having you in with us and you look BEAUTIFUL. If you missed our live, you can watch it on our story! Welcome to the Millennial Family," it was captioned.
She also mentioned the doctor who performed the surgery — Doctor David.
Tara gave birth to her third son Gunner Ethan Pankey back in Feb. 2016.
However, she didn't rush into losing the excess baby fat and instead took her time; according to her, she needed to lose the baby weight on her terms.
"Women need to be okay if that [weight loss] doesn't happen, that's just not their body type. It is okay to have to take your time and it's okay to have your little pouch," she told VH1.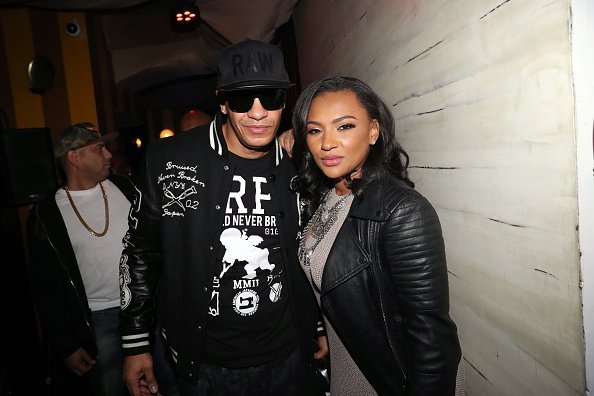 Tara also revealed that she had tried to get in shape before shooting the seventh season of "Love & Hip Hop," but she just wasn't chanced. 
"I didn't want to be fat and it just wasn't going anywhere. I was hungry, I was nursing, it was just too much," she said.
The reality star decided that she has had enough when her back gave out. She decided to pause and work on her body and tummy when the time is right. 
However when the time came, the reality tv star started to share her weight loss journey with her fans on Instagram. 
"I'm always heavy when I'm nursing and I'm going to be heavy during this one too. I post pictures, I don't try and hide it," she said. "I'm a regular woman and this is real life and that's okay."
However, the mother of three had trolls come at her shaming her for her body after she gave birth to her son. Tara revealed that Peter Gunz (her ex-boyfriend) couldn't believe that she got so much hate about her body.
The mother of three said he told her,
"people body bashing you is just so disgusting to me because you have three children and I think you look really good."
Now, the reality TV star has nothing to worry about anymore and hopefully, she will once again be comfortable in her own skin.