Singer Jessica Simpson Slammed for New Pic That's 'Badly Photoshopped' after 100-Pound Weight Loss
Singer Jessica Simpson's recent photo is causing a frenzy on the internet. The alleged photoshopped picture has received lots of mixed reactions and criticism from netizens.
The singer shared the picture on her Instagram page with the caption "NYC ladies' Night." Simpson is who is currently in New York City, is seen in the picture wearing a black tight-slit gown with a matching handbag.
The reactions from her fans, however, have been unbelievable. A fan reacted by saying:
" photoshopped badly, compare the hips. Though she has lost a lot of weight, looks great. "
The backlash didn't end there as a fan said:
"the shape looks a little odd, or am i tripped?"

Another troll said:
"I came to see if anyone else thought so too. ***sheew*** it's just odd from underboob down."
After losing 100lbs in six months, Jessica stops at nothing to show off her new look everywhere she goes.
24hrs earlier, the fashion icon shared a photo on her Instagram page, expressing her delight that she lost a considerable amount of weight since giving birth at 240 pounds in March. 
The 39-year-old recently welcomed her third child, daughter Birdie May in March. She and her husband, 40-year-old Eric Johnson got married in 2014. Their children also include seven years old, Maxwell Drew, and 6-year-old son, Ace Knute. 
HER WEIGHT LOSS SECRET
After the birth of Birdie, Simpson teamed up with a celebrity trainer, Harley Pasternak. This isn't the first time the duo will be working together as they've been doing so for over a decade.
Harley made her start her day with 6,000 steps, but as time passed on, it gradually got increased to 12,000. To achieve this goal, Jessica walks around her neighborhood with her husband and their children.
Her coach also placed her on regular sleeping routine, ensuring she sleeps for at least seven hours per night, a difficult feat to achieve for a mom of three kids.
The mom of three also embraced a healthy diet as she kept eating thrice daily-- each meal included healthy fat source, fiber, and protein, as well as light snacks.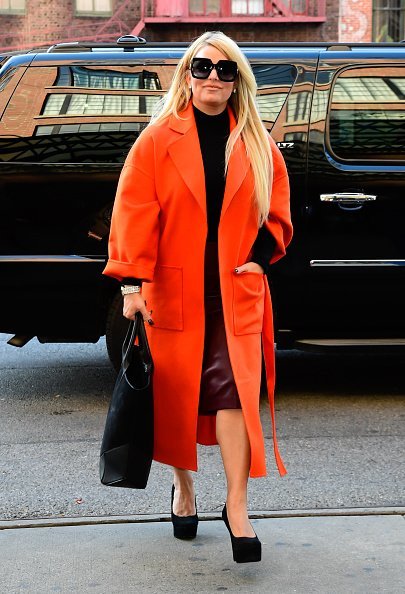 She also included exercises like deadlifts, hip thrusts, and more. Harley made her repeat each, five times daily.
Jessica however, feels elated that she is shedding some postpartum weight and she feels like herself again.