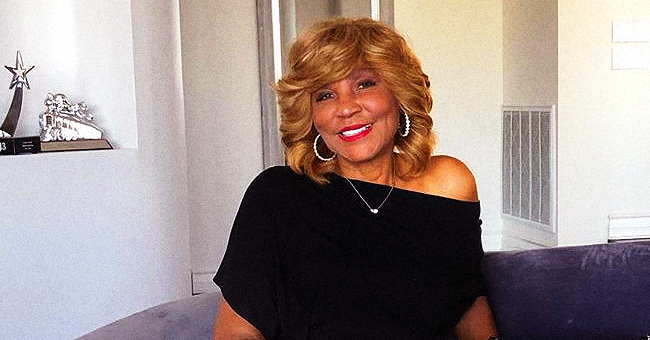 Instagram/evelynbraxton
'Braxton Family Values' Star Evelyn Braxton Flaunts Slimmer Figure in Tight Black Outfit and Heels

Singer, Toni Braxton's mother has got tongues wagging as she shows off her new body size, after losing some weight!
The opera singer revealed her new look on her Instagram account @evelynbraxton via a picture showing her sitting down on a royal navy blue couch.
The mum of six wore a black gown with matching high heels; with a beautiful smile on her face, a tiny silver necklace around her neck, and her blonde hair neatly curled sideways her face.
She, however, places a befitting black bag on the chair, crossing her legs as her glowing skin enables the silver bangles around her wrist to be in full display.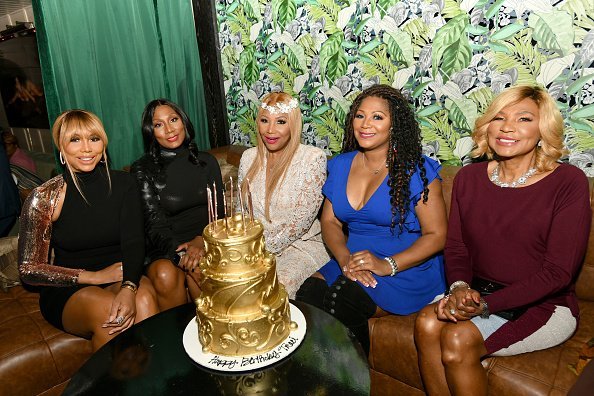 The Braxtons at the premiere of their show, "Braxton Family Values" on April 02, 2019 | Photo: Getty Images
She captions the breathtaking photo,
"Blessings, Blessings .... Look at God !!."
Fans were divided on their remarks of the new look of the Braxton Family Values star. While some appreciated her more for the sudden transformation, others raised concerns about it.
"Oh wow. Miss E lost a lot of weight. Hope she is alright," a fan commented.
"I hope miss E is ok..still beautiful", another person said.
Although not all her fans are onboard with the new transformation, the matriarch of the Braxton family's kids seems to be in tune with their mother's new stature.
In fact, Miss Evelyn as her kids fondly calls her in 2018 appeared on "Sister Circle" (a show anchored by her daughter Trina Braxton.)
In an image shared of the sitdown, it was obvious Evelyn had lost a lot of weight and beautifully so. A fan commented on the picture,
"Evelyn has lost a lot of weight."
Evelyn Braxton isn't the only one to have lost some weight in her family. Her daughters, Traci and Tamar have similarly been on the weight loss path over the year.
In late 2018, Traci shared a photo of her new look after she lost some weight. Her sister, Tamar also announced she lost 20 pounds via an Instagram picture.
For Tamar, the transformation commenced since she filed for divorce from her ex-husband, Vincent Herbert in 2018.
Again, she shocked her fans by sharing a picture on Instagram in an unusual look of her shaved bald head!
Miss E's girls clearly adore their mother and Tamar recently shared a photo of herself, Toni and their mother on a lunch date.
She joked about Evelyn being taught to take selfies with "duck lips." The picture was captioned:
"Chile I'm Tired after this lunch. Someone taught my mother how to take selfies with duck lips?? @evelynbraxton @tonibraxton anyway gotta love my gals."
Please fill in your e-mail so we can share with you our top stories!