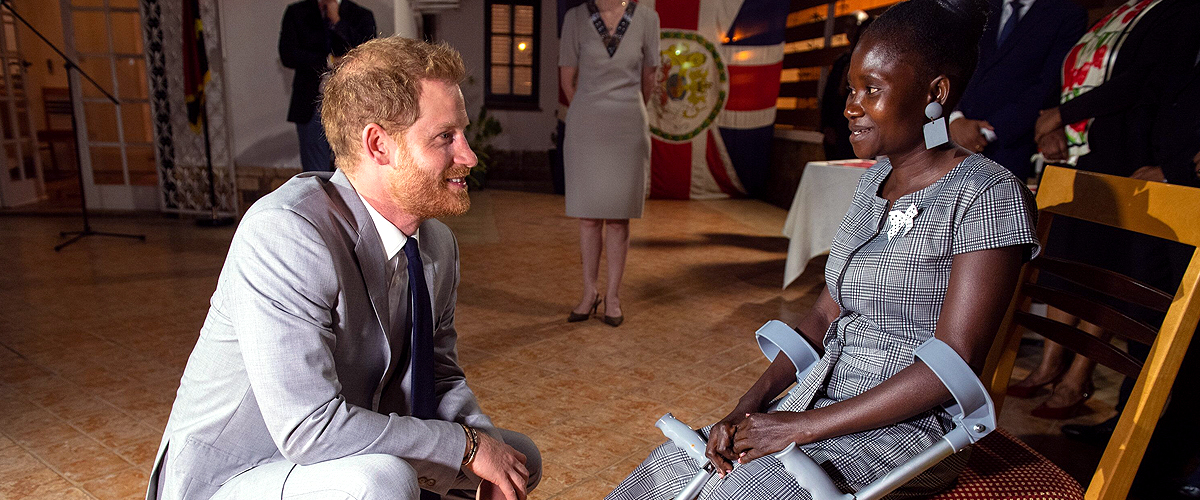 Getty Images
Prince Harry Meets Same Land Mine Victim Princess Diana Did 22 Years Ago
On his most recent trip to Angola, Prince Harry continues to visit the exact same places that his mother, Princess Diana, visited two decades ago.
But he didn't just walk the same paths that she did, he also had the opportunity to meet the same people who spent time with the People's Princess in 1997.
During his visit to the city of Huambo, the 35-year-old Royal passed by the Princess Diana Orthopaedic Center where he found a very special woman named Sandra Thijika.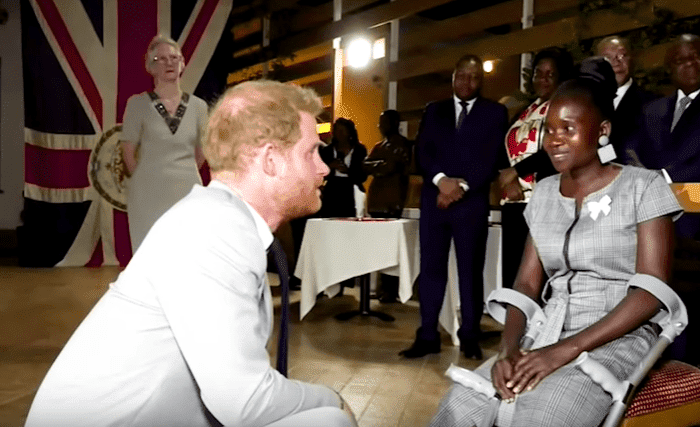 Prince Harry talking to Sandra Thijika in Huambo, Angola | Photo: The Sun
THE MOMENT THIJIKA SHARED WITH DIANA
While it might have seemed like a common encounter for some, the truth is that Thijika, who lost her left leg to a land mine when she was a child, happened to be one one of the people who met Diana.
22 years ago, a 13-year-old Thijika was seen and filmed interacting with the Princess under a fig tree at an orthopedic workshop and even had the honor of sitting on Diana's lap.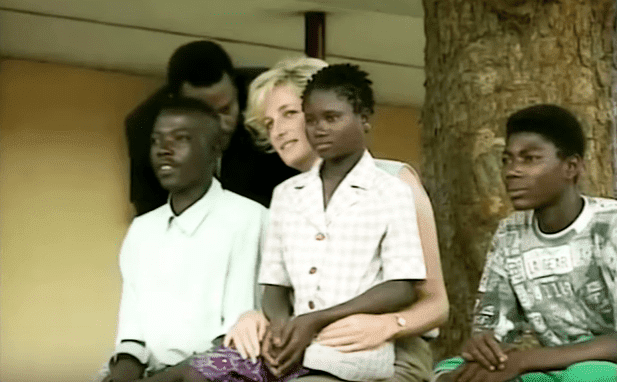 Sandra Thijika sitting on Princess Diana's lap in Huambo, Angola, in 1997 | Photo: The Sun
A HEART-WARMING MEETING
Prince Harry was thrilled to meet Thijika, who nowadays uses a prosthetic leg to get around much easier. The two shook hands and the woman took a seat in a chair nearby.
Showing how down-to-earth and kind he is, Harry crouched down in front of her and talked to her with the help of a translator, telling Thijika that she still looked like the little girl from the pictures.
"It has been emotional retracing my mother's steps along this street 22 years on"
The Royal also asked Thijika if she was happy with the progress that has been done regarding the demining process, which has helped Huambo grow and turn into a vibrant community.
MAKING HIS MOTHER PROUD
Thijika, who is 35 as well, said that she was very happy and that she was glad to see him following in his mother's footsteps. This was also a point raised by the Prince during a speech he made later that day:
"It has been emotional retracing my mother's steps along this street 22 years on, and to see the transformation that has taken place, from an unsafe and desolate place into a vibrant community of local businesses and colleges."
Earlier in the day, Harry visited a HALO Trust mine site near Dirico, where he met with some of the locals and discussed the demining efforts and how they are benefiting the population.
Please fill in your e-mail so we can share with you our top stories!