DWTS Alum John Schneider Officially Marries Alicia Allain after Finalizing Divorce from Elly Castle
Actor and Singer, Schneider made it official with his longtime partner, Alicia, and it's all so lovely. 
After a long messy divorce, actor John Schneider has moved on with Alicia Allain, and they just made things official. The "Dukes of Hazzard" star shared a photo on his Facebook page; he captioned it,  "a great day!"
The picture shows the new couple, both in blue Jean trousers and black sunglasses; John paired his outfit with a white shirt and his wife wore a sky blue top and brown heels. They both smiled at the camera, as Alicia held their license. 
John and Alicia unofficially got married earlier, but they couldn't make the union legal due to the divorce John and his ex-wife, Elly, were going through. The unofficial wedding held because Schneider was not sure how long the divorce process would last, he and Alaina had the religious ceremony as a sign of their dedication to their relationship.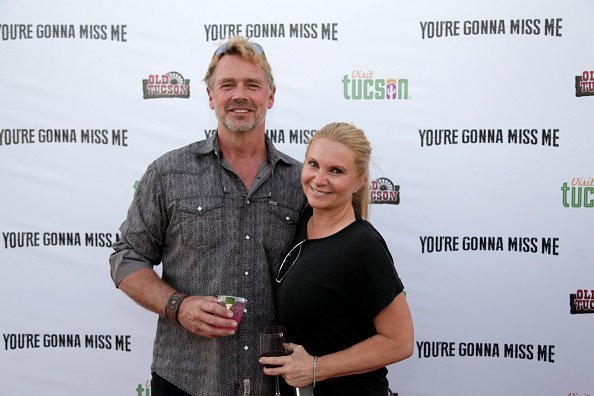 "Happy is too small of a word," Schneider told PEOPLE,
he further said he considered them married "before God."
The couple had an outdoor reception with friends and family in attendance. Alicia dazzled in a white dress while the groom wore a tan suit, light blue undershirt matched with a gold printed tie.
A SOUR EXPERIENCE FOR SCHNEIDER
The actor and Elly fought over his refusal to pay spousal support, which made him spend some days in jail. In the end, Schneider was ordered to pay Elly legal fees and also give her the home they shared as a couple.
On the 14th of November, 2014, Elly filed for divorce from her marriage of over two decades to the actor, citing contradictory discordance as reasons for their parting. While married, they had three children; Chasen, Karis, and Leah.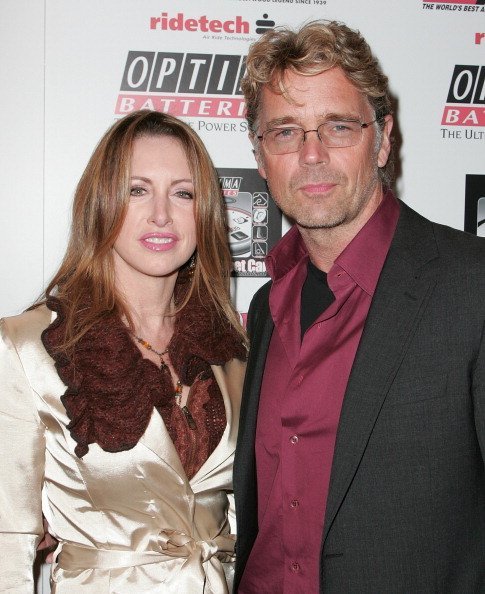 GIVING LOVE ANOTHER CHANCE
Moving on and being optimistic about the future, Alicia and the "DWTS" star are now legally married and they couldn't be happier about it. Schneider met Alain in 2014 before the divorce with Elly began.
After a break in Hollywood, Alicia offered to buy him dinner in Atlanta and discuss over a movie role. After a few months, the affair turned into a romantic one; both had lunch at a restaurant in New Orleans on Valentine's Day in 2015. They've been doing so ever since.
Describing Schneider, Alicia said,
"He's obviously a very attractive man, very easy on the eyes."
The 49-year-old has been working with her husband; she produces movies, he writes and directs.