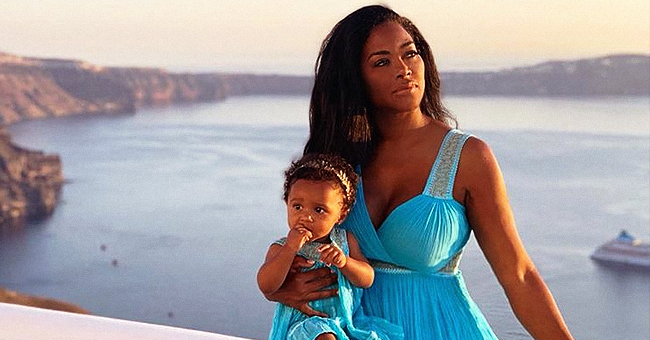 Instagram/thekenyamoore
RHOA Star Kenya Moore Poses with Daughter Brooklyn, Shares Lyrics from Beyoncé's Song 'Sorry' after Divorce News

Kenya Moore used a quote from Beyoncé to refer to her life after her separation from husband Marc Daly.
Kenya Moore is picking up the pieces after her separation from Marc Daly, and she posted a lovely photo on Instagram of herself and her adorable baby girl Brooklyn, with a very special message.
The reality stars responded with a wave of support for the difficult moment she is living through and post encouraging messages.
Kenya discovered that Marc has a second family in New York with another woman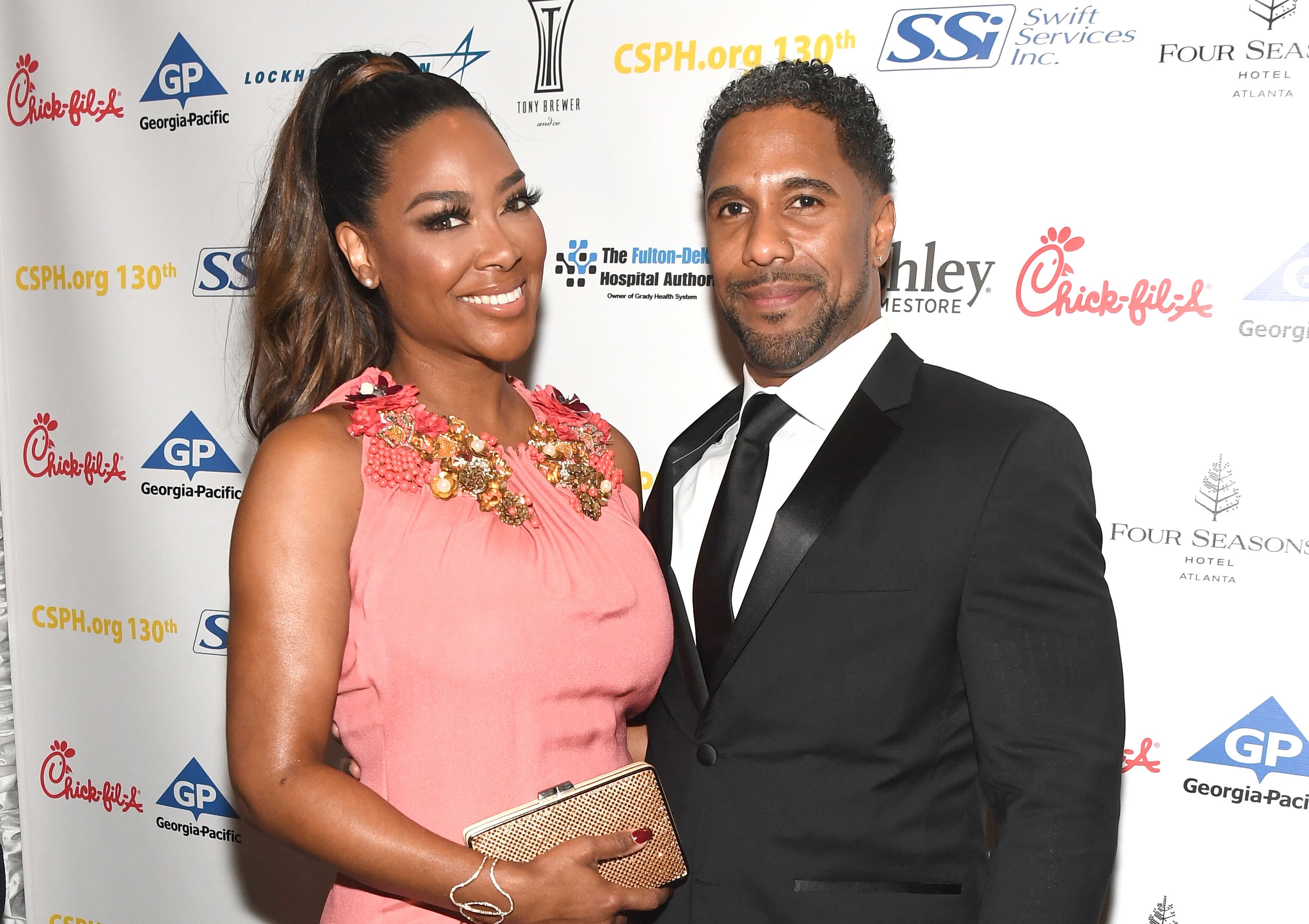 Kenya Moore and Marc Daly at charity event/ Source: Getty Images
TOO LATE FOR "SORRY"
In the photo, lovely Kenya is sitting on a low wall overlooking the Mediterranean in a stunning turquoise colored dress, and little Brooklyn is on her lap and dressed to match.
According to the caption, the photo was taken in Santorini during the recent RHOA cast get-away, and Kenya quotes an appropriate line from Beyoncé's hit "Sorry."
"Me and my baby, we gon' be alrightWe gon' live a good life..." she wrote.
WHEN LOVE BREAKS DOWN
Marc and Kenya, who were to all appearances the perfect, devoted couple, had been married for 2 years and had welcomed baby Brooklyn in November 2018. Brooklyn is now 10-months-old, and Kenya has just filed for a divorce.
MARC DALY RUMORED TO HAVE A SECRET FAMILY
The couple announced their separation, and rumor has it that Kenya discovered that Marc has a second family in New York with another woman - and two more children. These allegations have yet to be confirmed by either party.
"I have come to the difficult decision to separate from Kenya at this time. Our daughter has two parents that love her very much and in her best interests, this situation should remain as private as possible. I cherish our family's good times together and will continue to co-parent in a loving way," Marc announced.
KENYA MOORE ANNOUNCES SEPARATION
In a dignified and lowkey statement, Kenya announced the end of her marriage to Marc Daly:
"It is with profound sadness that I regret to inform my fans that I am divorcing my husband Marc Daly. Due to recent and ongoing circumstances, I can no longer continue in the marriage. My sole concern and focus is and will always be my daughter, Brooklyn, my miracle baby. She was made in love and true commitment," she announced.
Kenya did not specify what the "recent and ongoing circumstances" are, but she is presumably referring to Marc's rumored parallel life.
A SAD ENDING TO A BEAUTIFUL ROMANCE
Kenya Moore and Marc Daly looked and sounded like the perfect couple: beautiful, successful, and in love.
Their separation comes as a shock to fans, especially since the apparently loved-up couple were on "The Tamron Hall Show" in New York City, to talk about the IVF process that had brought them their miracle baby, Brooklyn Daly just days before the separation was announced.
Saddest of all was to watch Kenya, who has had so many heartbreaks in the past refer to Daly as "the love of her life."
Please fill in your e-mail so we can share with you our top stories!