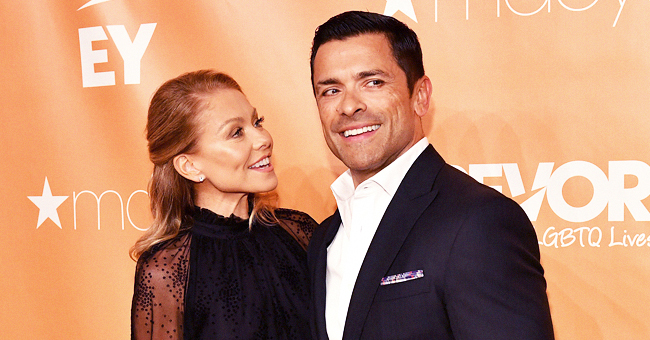 Getty Images
Live' Host Kelly Ripa Jokes She'd Need a Plastic Surgeon to Match Husband Mark Consuelos' Fit Body

Kelly Ripa talked about her husband's incredible physique on "Live with Kelly and Ryan" after Ryan Seacrest hinted seeing a shirtless photo of his co-host's husband: "I would need a plastic surgeon."
During Wednesday's episode of "Live with Kelly and Ryan," Kelly Ripa joked about being annoyed at her 48-year-old husband, Mark Conuelos', fit body.
Her co-host, Ryan Seacrest first said that the actor had sent him a shirtless photo, showcasing his six-pack abs. He said:
"He sent me a photograph of himself a couple of weeks ago. He said, 'Don't show Kelly.'"
MAN VS WOMAN
Ripa explained that it could be irritating to have a husband with an incredibly fit body while exerting minimal effort, like only cutting back on a few treats to have that "shredded and glistening" look. She shared:
"Whereas Mark just needs to not drink half-and-half for one cup of coffee. He's like, 'Oh I didn't drink half-and-half, and then I took a steam shower. I think I look pretty good, what do you think?' I'm like, 'I can't talk to you anymore.' That's a bunch of B.S. It's nonsense."
The mother-of-three emphasized the different physical changes men and women go through, complaining that girls suffer more while boys can improve their bodies easily. She joked:
"Fortunately for me, my TV show requires that I wear clothes for all times."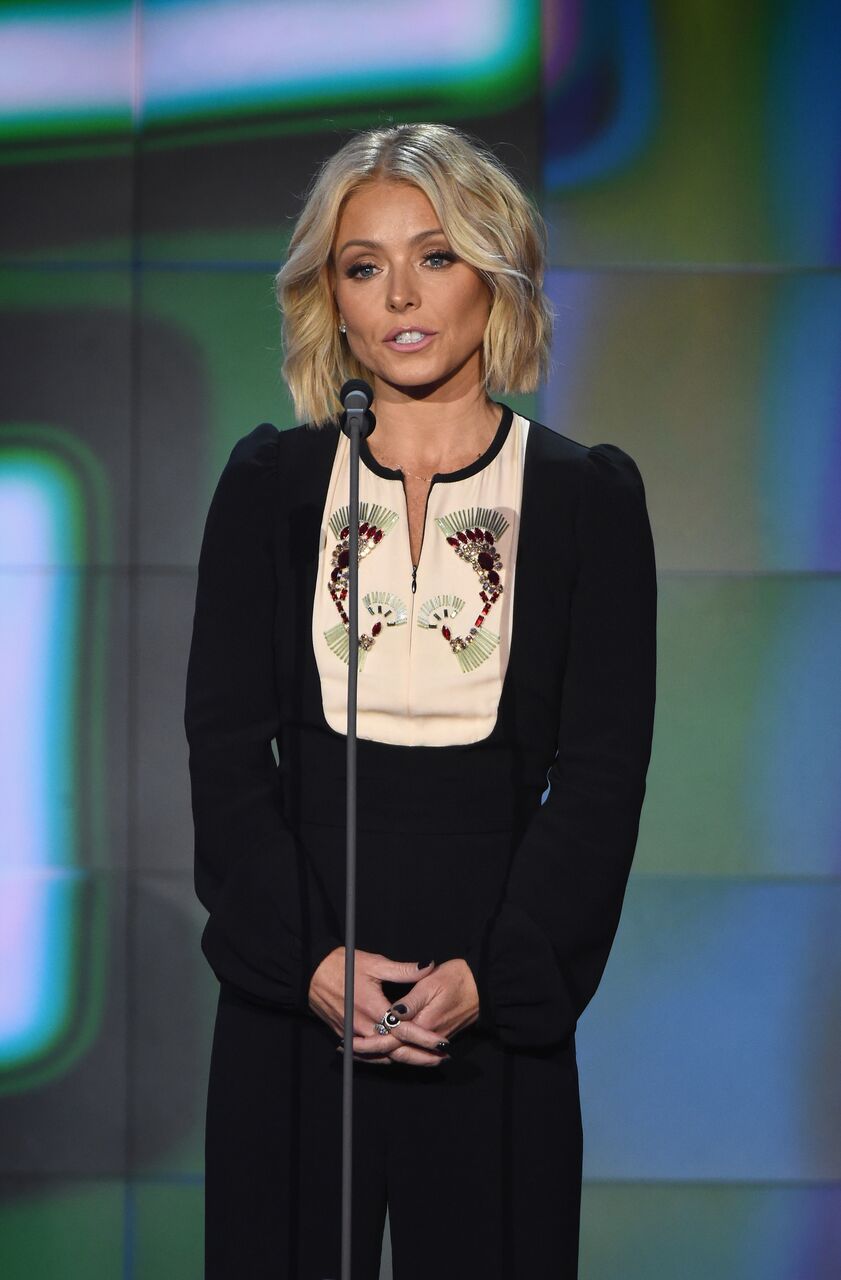 Kelly Ripa speaks during the CNN Heroes 2015. | Source: Getty Images
The host also shared her luck in having a fast metabolism that allows her to consume her favorite dishes without gaining so much. Ripa's body allows her to digest carbs quickly while keeping a small waistline. She said:
"I eat bread, and I eat pasta. But they tell me that that's not so healthy -- an all-pasta, all-carb diet -- and that I should have proteins and vegetables. But I swear, that makes me sick."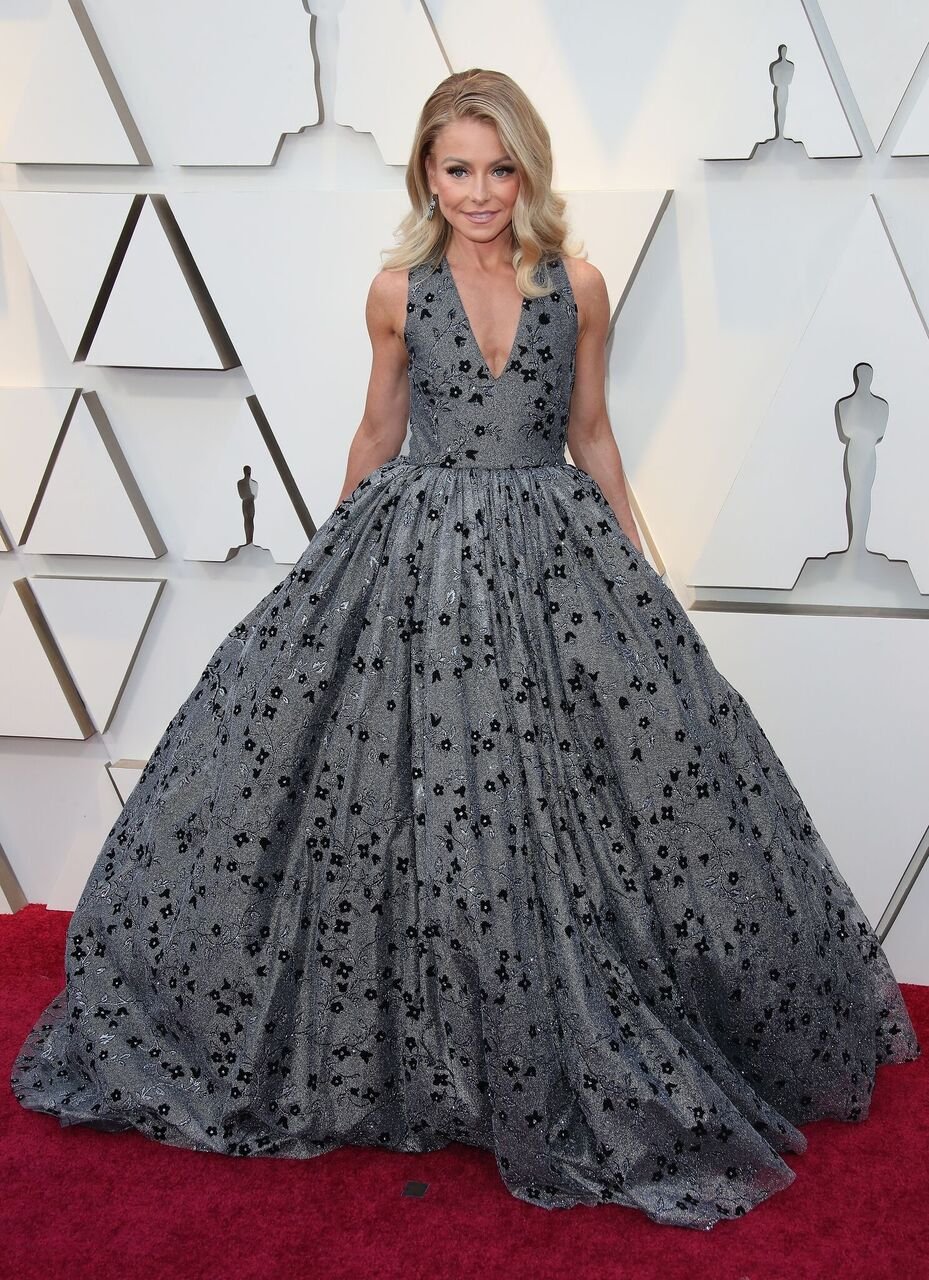 Kelly Ripa attends the 91st Academy Awards. | Source: Getty Images
A HAPPY FAMILY
Ripa and Consuelos share three kids, Lola, Michael, and Joaquin, who all look like their parents. Over the weekend, their mom shared a family photo on Instagram that had fans thinking Consuelos and his sons were triplets.
While most of Ripa's fans agreed that they were all handsome men, many pointed out their being physically identical. Between the two boys, the celebrity couple spends more time with Joaquin as Michael and Lola are in college.
Other comments also wished the host well and a speedy recovery after missing Thursday's show. Seacrest informed the viewers that his co-host "wasn't feeling well yesterday, and today she's totally sick."
AS A PARENT
Being a parent to three growing kids means forming their values and shaping them to become better people. The power couple imparted their advice of maintaining good relationships with others to their kids. Consuelos said:
"I think especially with the programs that they're in, the peers they are going to school with are people they are going to be working with, so [we've told them] make connections cultivate those relationships."
Please fill in your e-mail so we can share with you our top stories!