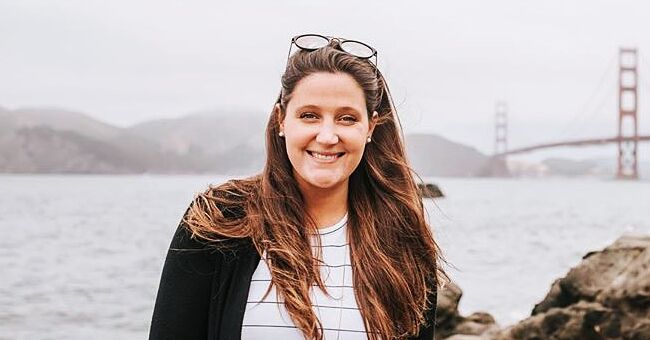 instagram.com/toriroloff
'Little People, Big World' Star Tori Roloff Posts Photos of Her Family Members Gathered Together at a Recent Barbecue
Tori Roloff shared photos of the Roloff family coming together for a BBQ celebration: "So thankful to celebrate what may be our last BBQ here for a while."
"Little People, Big World" star, Tori Roloff shared a sweet family photo of the Roloff clan during a celebratory BBQ feast over the weekend. She captioned the post:
"Our people. It truly takes a village. So thankful to celebrate what may be our last BBQ here for a while with our best pals! Love you all so stinking much."
The photo included the family's divorced matriarch, Amy, and patriarch, Matthew, as well as their significant others. Three generations all smiled as they wore autumn-colored clothes in their backyard.
THE DIVORCE
Many fans of "Little People, Big World" were saddened after the separation of Matt and Amy after their 27 years of marriage. Only three years after their divorce did the family patriarch speak about his ex and current partner, Caryn Chandler.
According to Matt, he and his wife experienced "compatibility" issues after welcoming their kids, but only after many years did they realize how different they were from each other. He said:
"[Amy and I] are different people. We are very different people. So, it feels good to be in a situation where you feel compatible on many levels."
On the other hand, Chandler understands Matt on a deeper level and shares the same passion he has for working on their farm. The reality star has since faced criticisms about treating his former wife, which he didn't back down to.
ANSWERING TROLLS
Last July, Matt clapped back at a troll who called him out for kicking Amy out of the farm and saying it was a decision that was not respectable. He snapped back:
"That's the biggest crock of BS I've ever heard. I would love Amy to buy her side of the farm and let me move to Arizona full time. She's scared to death of the work and attention it would take."
He later posted a lengthy post explaining his side of the story and the future of their farm, which received a calmer response than the last.
POSSIBLY GOOD TERMS
Despite the feud that happened between the former couple, it's nice to see them come together with their family for a night of happiness and good food. It's been since Christmas since the Roloffs had a rare family photo.
Unfortunately, they were not complete at that time. Only Amy, her four children, and their families were present during the family trip to Michigan over the holidays.
Molly Roloff and her partner Joel Silvius were present, as well as Jacob Roloff with his then-fiancee, and now wife, Isabel Rock.
Please fill in your e-mail so we can share with you our top stories!