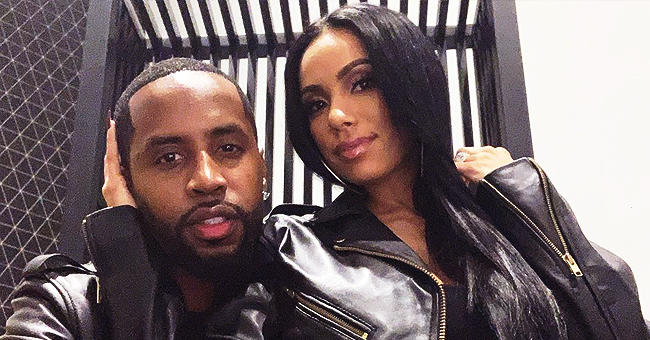 Instagram/iamerica_mena
L&HH Star Erica Mena Shares Video of Herself in a Wedding Gown Ahead of Wedding to Safaree

L&HH Star Erica Mena has been teasing the fans by posting snaps of herself in wedding gowns.
The excitement is rising to a fever pitch as Safaree Samuels and Erica Mena's wedding day draws near.
The two are said to be tying the knot in front of the "Love & Hip Hop" cameras on October 7, and Erica has been teasing her followers about her wedding dress on Instagram.
The fans loved the dresses but aren't quite convinced that Erica is revealing her real wedding gown.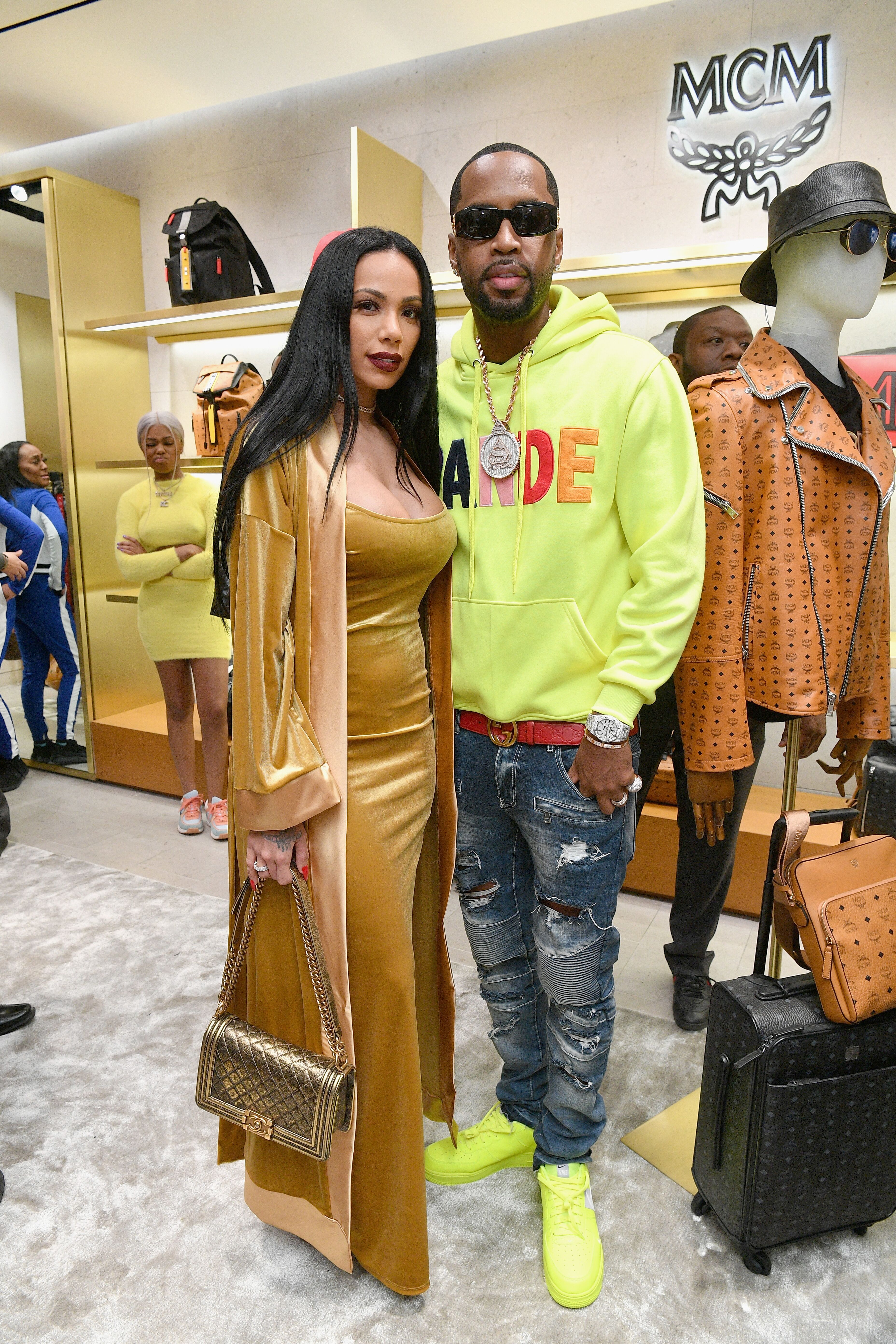 Safaree Samuels and Erica Mena out shopping at MCM/ Source: Getty Images
ERICA MENA DAZZLES IN A SERIES OF GOWNS
Of course, we all know the old superstition that the groom is not supposed to see the gown before the wedding day, so we think that Erica may be showing us possibilities, but not the bonafide wedding dress.
Erica posted two videos showing her in a luxurious studio trying on two stunning creations and asking fans for opinions.
"Almost time ♥️ What do you ladies think @ryanandwalter designed for me to say I Do in?" she wrote.
THE ICE PRINCESS DRESS
The first clip shows Erica standing in a breathtaking gown with the bodice encrusted with segments of lace-embroidered glittering crystals, interposed with panels of sheer fabric. The long fluid satin skirt drapes into a wide train.
THE PEEK-A-BOO MERMAID DRESS
The second option Erica showed is a clinging mermaid-tailed dress, of elegant simplicity, with a strapless draped bodice, and a back bared by thin straps, lacing up like an old fashioned corset.
FANS REACT TO ERICA MENA'S POSTS
The fans loved the dresses but aren't quite convinced that Erica is revealing her real wedding gown.
"People READ‼️ CLEARLY she's asking "What do you ladies think he designed for me to say I Do in" meaning she's showing us different options!! This is NOT the actual wedding dress! The dress she wears, I'm sure she's not gonna post it for "Safaree to see" ???‍♀️!" wrote toriemonet.
Other fans weren't quite convinced by the gowns Erica showed, and believe she's holding out on them.
"Nah. It's cute but not for your wedding day." wrote _anesca_
We'd better tune in on October 7 and see what surprise Erica has in store for us. There may even be a bigger revelation since there are rumors that Erica is already expecting their first child.
FINDING LOVE IN A SCARY PLACE
Even though Erica Mena and Safaree Samuels are now both cast members of the VH1 show "Love & Hip Hop," that is not where they met.
The couple's path's crossed in 2017 on the set of the network's show, "Scared Famous."
They were part of the cast of 10 trapped inside a haunted Georgia mansion facing ghoulies and ghosts to win $100,000 for their favorite charity.
Whatever scary moments they shared drew them together, and now they are getting married.
Please fill in your e-mail so we can share with you our top stories!