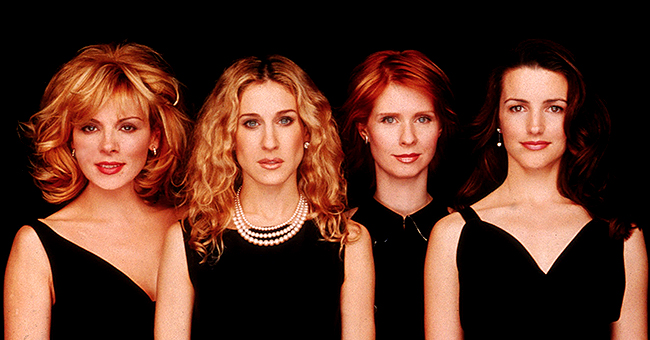 Getty Images.
Meet 'Sex and the City' Cast's Real-Life Spouses

"Sex and the City" had fans captivated during the late 1990s as they followed the lives of four female friends in New York and how they dealt with being a woman at the time.
While the multi-award-winning comedy-drama gave insight to the cast's onscreen romances or lack thereof, we looked closer at their real-life romantic state of affairs.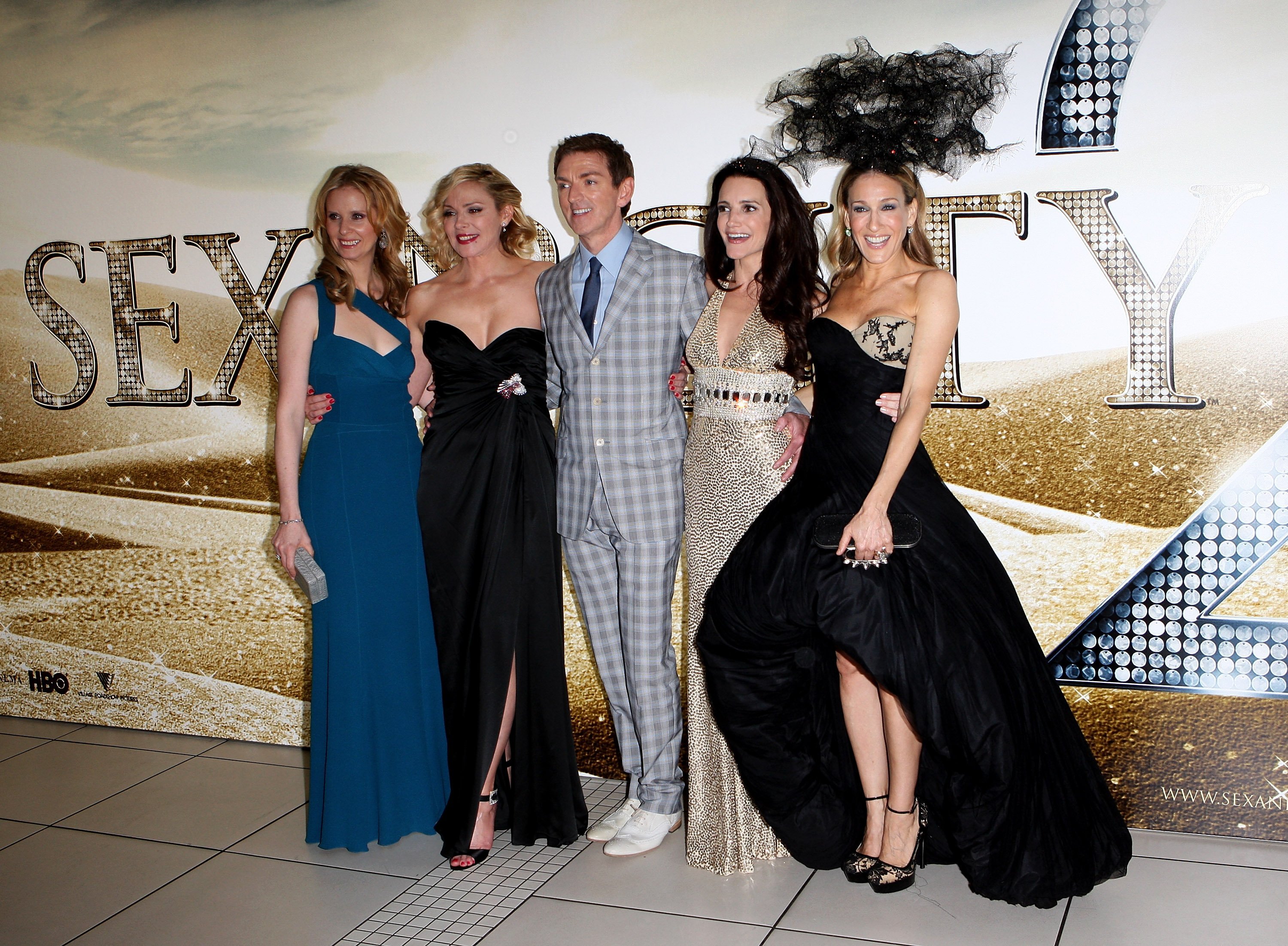 Producer Michael Patrick King (C) and actresses (from L) Cynthia Nixon, Kim Cattrall, Kristin Davis and Sarah Jessica Parker arrive at the UK premiere of 'Sex And The City 2' at Odeon Leicester Square on May 27, 2010, in London, England. | Source: Getty Images.
SARAH JESSICA PARKER: CARRIE BRADSHAW
After meeting on Broadway, Sarah married the actor Matthew Broderick on May 19, 1997, and the couple has welcomed three children since.
Set to headline the 2020 revival of a Neil Simon comedy, "Plaza Suite," Matthew and Sarah will star in the leading roles. The comedy remake is scheduled to open on February 5, at the Emerson Colonial Theater in Boston.
Matthew acted since his late teens and is best known for his roles in "Ferris Bueller's Day Off" in 1986 and the 1996 Jim Carey hit, "The Cable Guy."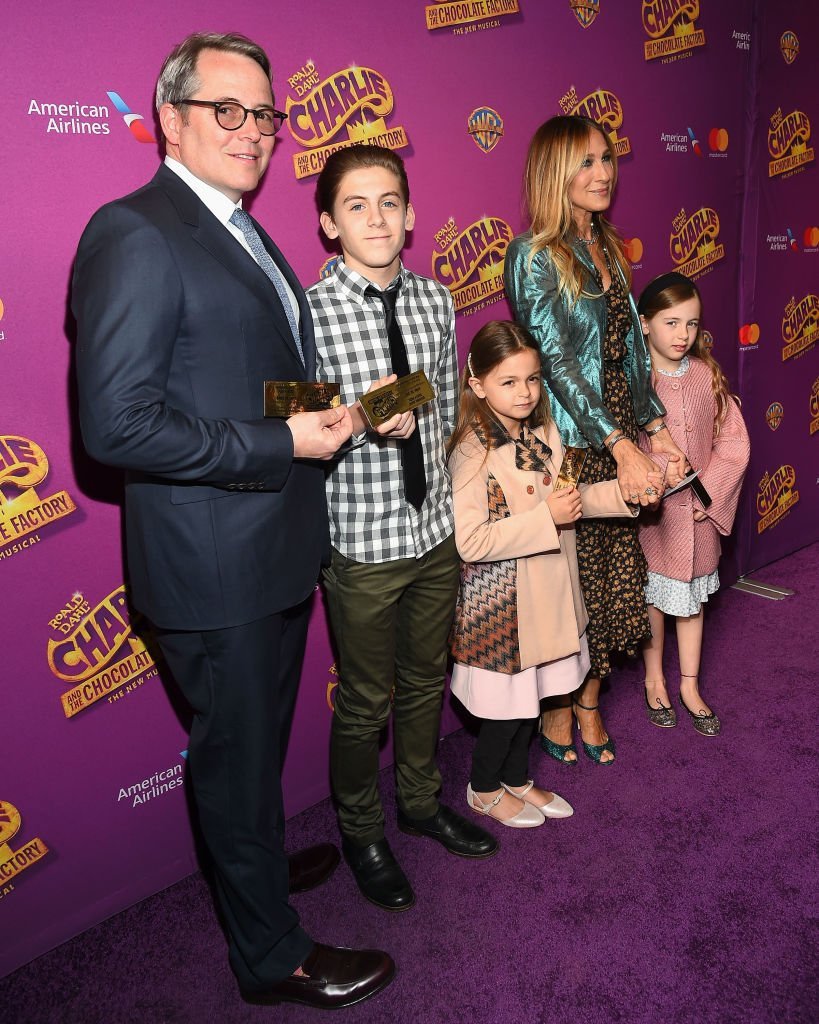 Matthew Broderick, James Wilkie Broderick, Tabitha Hodge Broderick, actress Sarah Jessica Parker and Marion Loretta Elwell Broderick attend the "Charlie And The Chocolate Factory" Broadway opening night at Lunt-Fontanne Theatre on April 23, 2017, in New York City. | Source: Getty Images.
KIM CATTRALL: SAMANTHA JONES
Kim married Mark Levinson, a professional musician in 1998, the same year "Sex and the City" first aired in the US, and they divorced the same year the comedy-drama aired its sixth and final season in 2004.
While the couple considered having children, Kim realized her lifestyle wouldn't be able to accommodate the needs of a child.
"I thought to myself, 'Wow, I have 19-hour days on this series' . . . My Monday morning would start at 4:45 a.m. and go to one or two in the morning. How could I possibly continue to do that, especially in my early 40s?" Kim explained.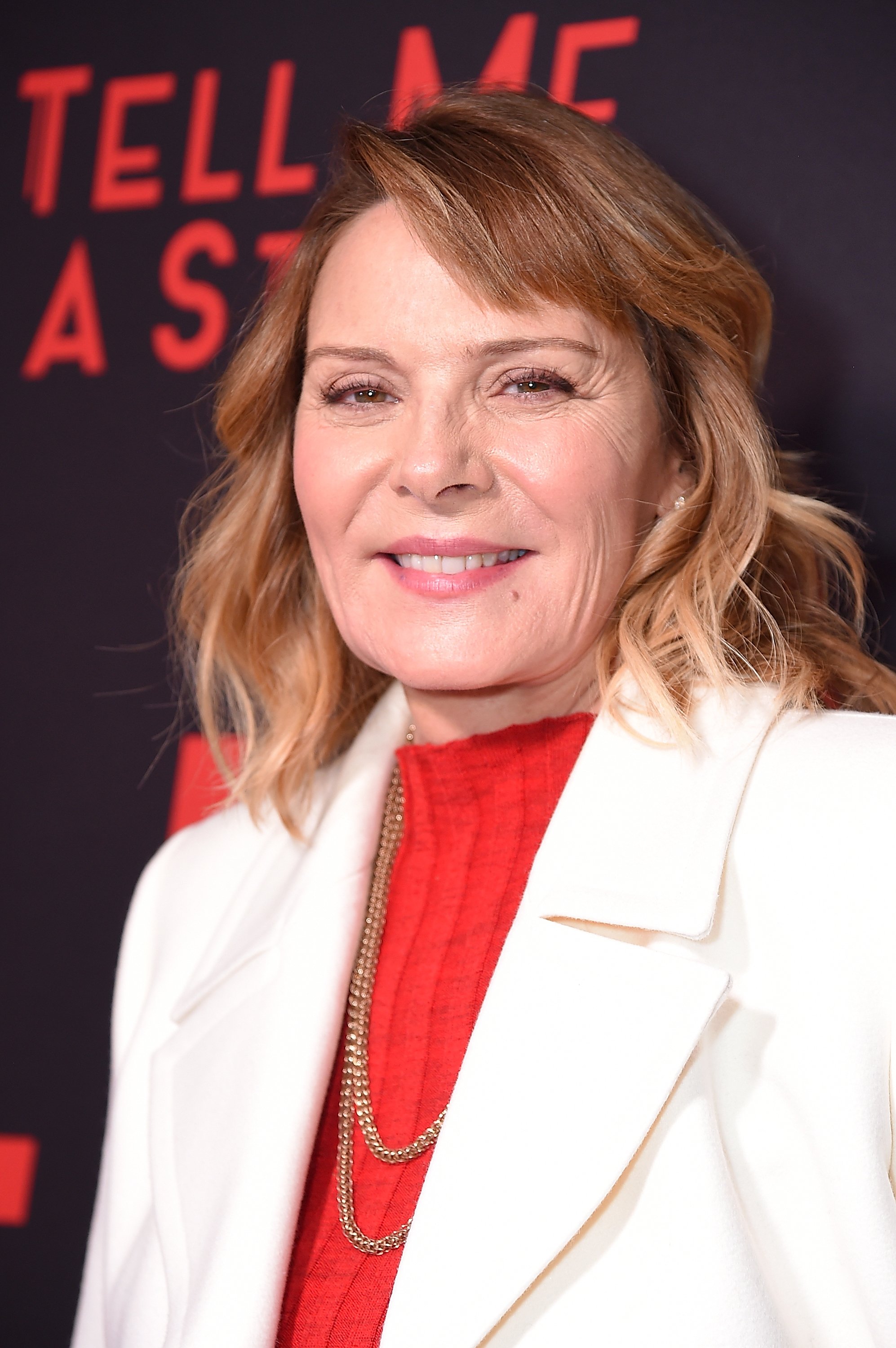 Kim Cattrall attends the New York premiere of CBS All Access' "Tell Me A Story" at Metrograph on October 23, 2018, in New York City. | Source: Getty Images.
Mark and Kim did, however, published a book before divorcing in 2002 called "Satisfaction: The Art of the Female Orgasm." During an interview, Kim explained that the book is more about love than it is about sex.
"The book is not really about sex. It is about love. Loving means caring... commitment to care for our partner, to be sensitive to his or her needs and desires, and to strive to bring out the best in each other," Kim said.
KRISTIN DAVIS: CHARLOTTE YORK
Kristin is unmarried, but she decided to become a mother, nonetheless. In October 2011, the actress adopted Gemma Rose Davis and made her a big sister in May 2018 when Kristin welcomed her second child through adoption, a son to the family.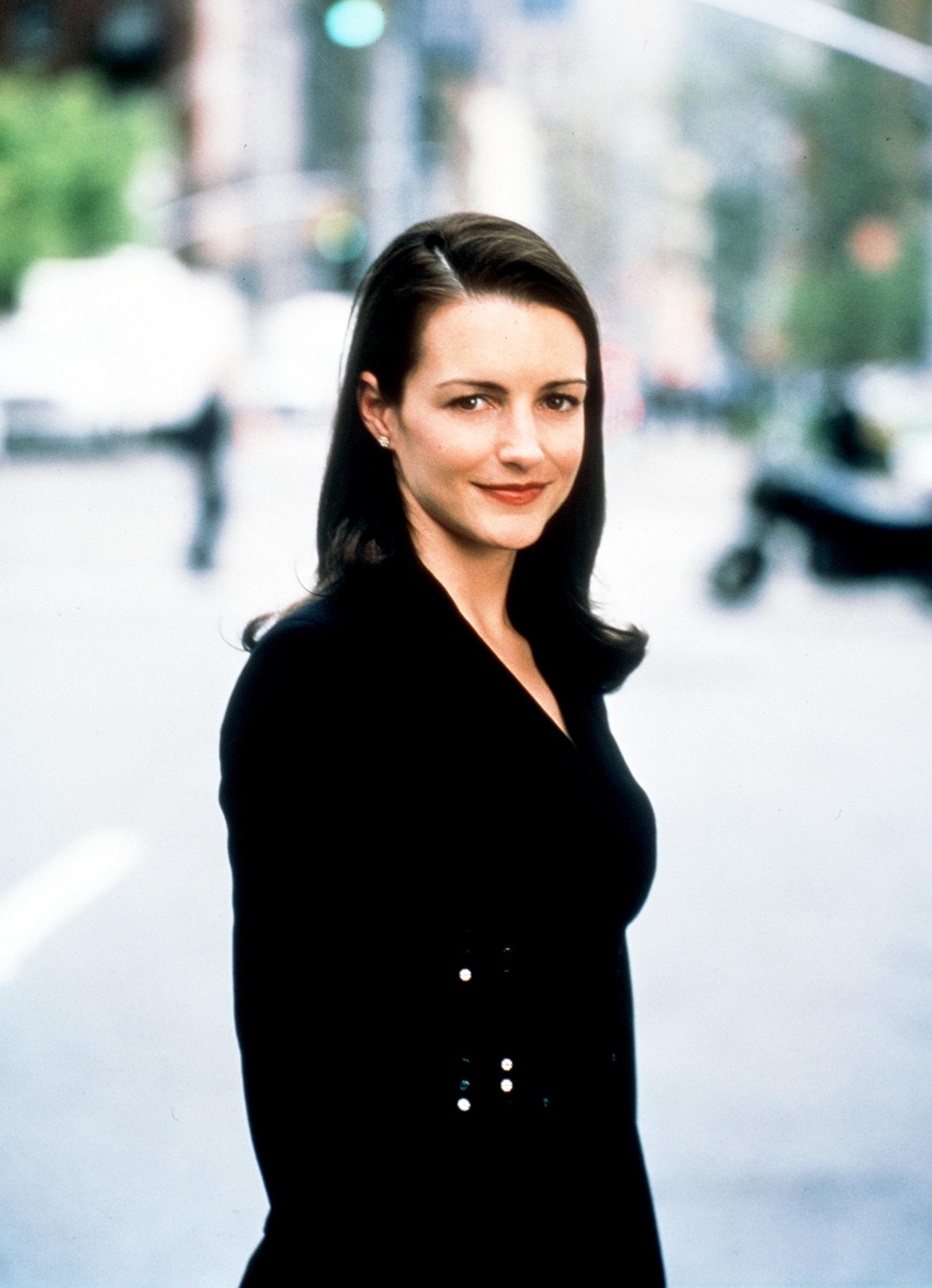 Kristin Davis in the second season of "Sex and the City." | Source: Getty Images.
CYNTHIA NIXON: MIRANDA HOBBES
Cynthia met Christine Marinoni when Christine worked as an education organizer in 2001. The two only became a couple in 2004 and waited until 2009 to get engaged.
The couple wanted to get married in New York, so they waited to tie the knot until same-sex marriage became legal in the state. Christine and Cynthia's opportunity came in 2012, and they exchanged vows in May that year.
Cynthia and Christine became parents on February 7, 2011, when Christine gave birth to their first child together, Max Ellington Nixon-Marinoni.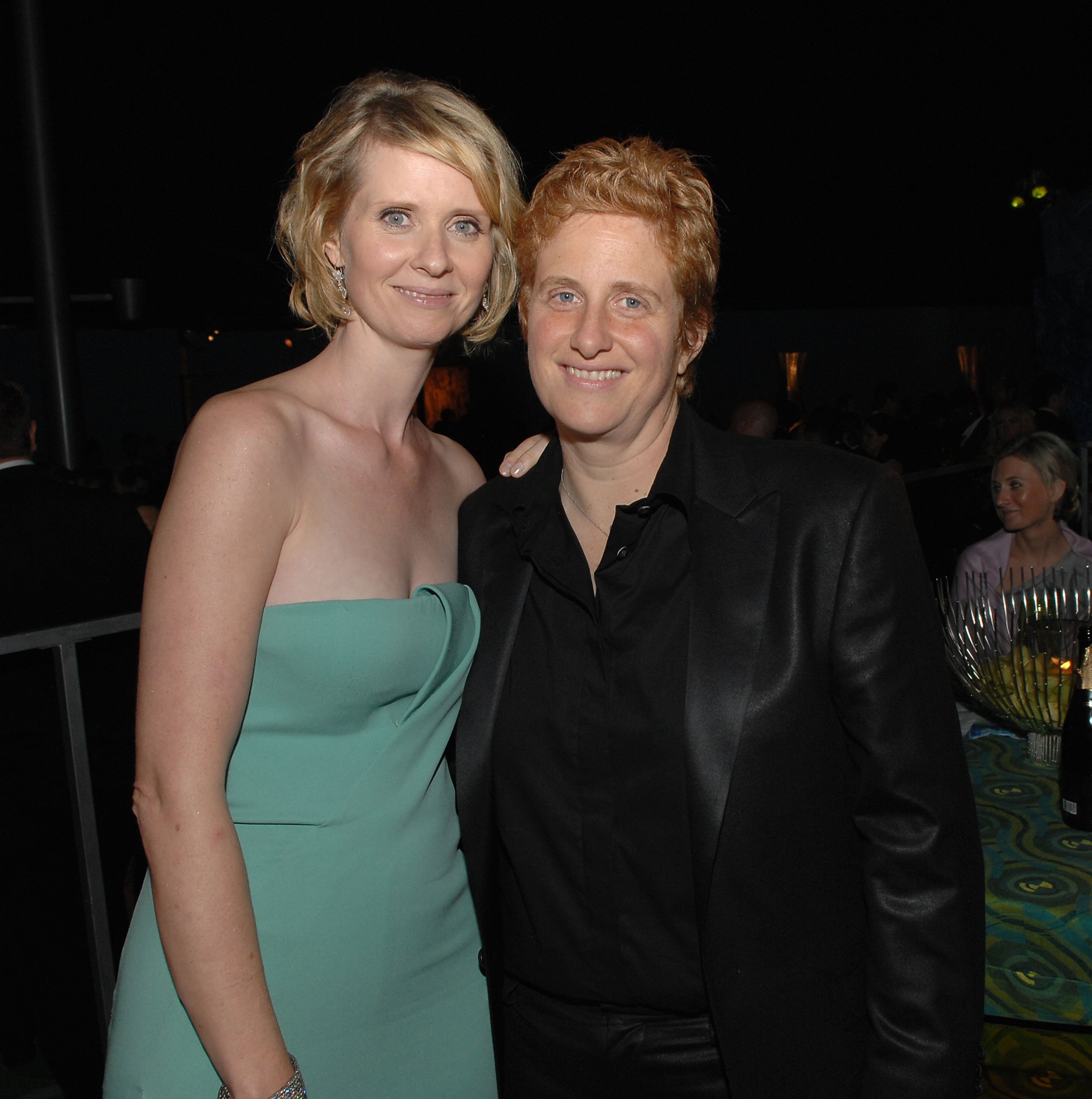 Cynthia Nixon (L) and partner Christine Mariononi attend HBO's Post Primetime Emmy Awards Reception at the Pacific Design Center on September 21, 2008, in Los Angeles, California. | Source: Getty Images.
CHRIS NOTH: MR. BIG
Chris and actress Tara Wilson's relationship goes back to 2002 when they started dating. Five years later the pair opened a tea house called "Once Upon a Tea Cup" in Windsor, Ontario.
The couple welcomed their son, Orion Christopher Noth on January 18, 2008, and became engaged the following year. After a decade together, Tara and Christ tied the knot on April 6, 2012. In September 2019, the couple announced that Tara is expecting baby number two.
Tara Wilson and Chris Noth attend the Discovery's "Manhunt: Unabomber" World Premiere at the Appel Room at Jazz at Lincoln Center Frederick P. Rose Hall on July 19, 2017, in New York City. | Source: Getty Images.
DAVID EIGENBERG: STEVE BRADY
David and his wife, Chrysti, became an item when he served in the marines and met while attending a meet-and-greet at the Army base where David found himself stationed at the time.
The couple exchanged wedding vows on March 1, 2003, and Chrysti gave birth to their first child and son, Louie Steven Eigenberg on January 19, 2009.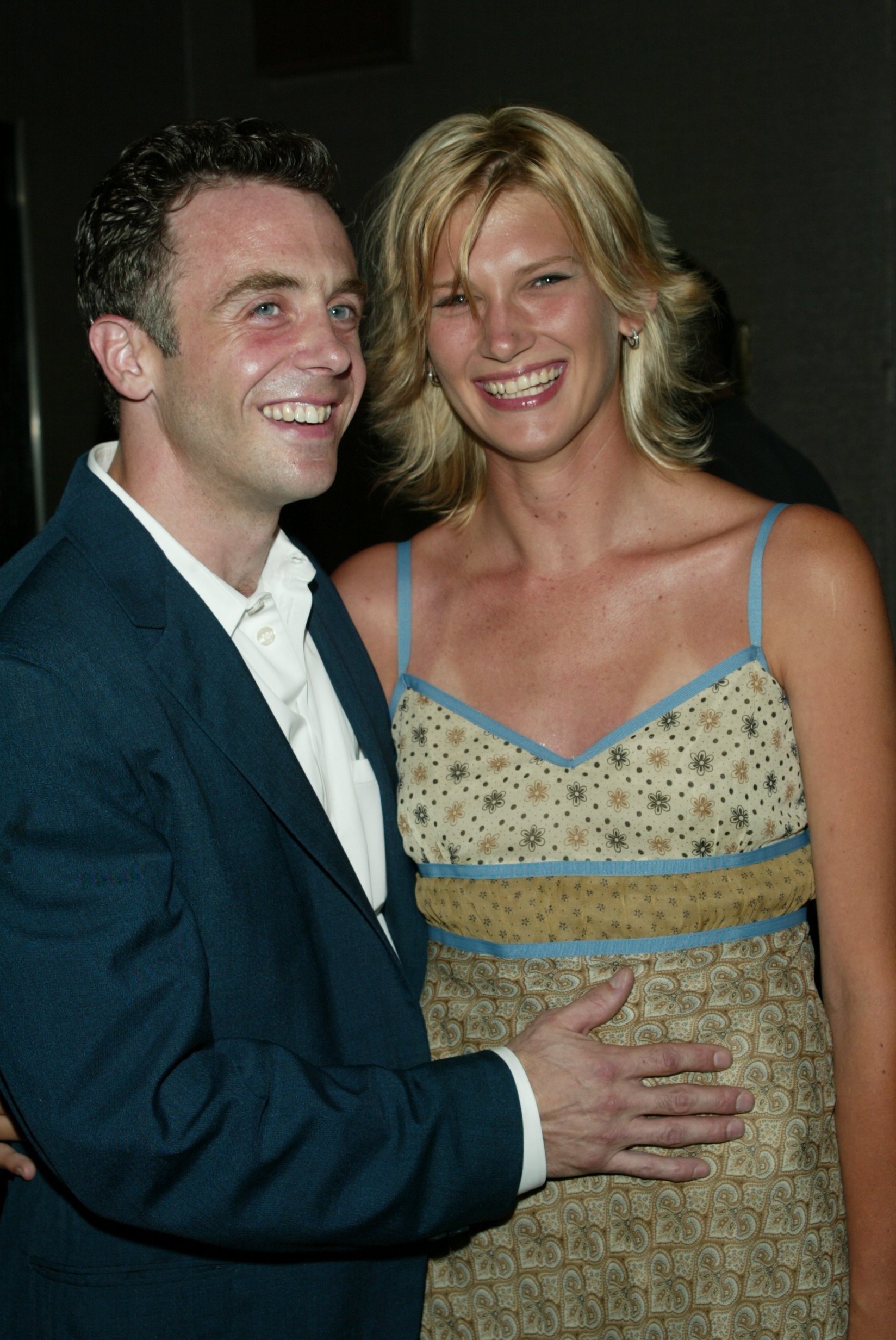 David Eigenberg with girlfriend Chrysti Kotik arriving at the "Tadpole" film premiere at Cinema II in New York City. July 15, 2002. | Source: Getty Images.
KYLE MACLACHLAN: TREY MACDOUGAL
Love came knocking for Kyle in 1999 when he met the talented PR marketing pro, Desiree Gruber in a Los Angeles chiropractor's office. After an initial exchange of pleasantries, the pair ran into each other again the next day when they attended the launch party for Talk magazine.
Kyle and Desiree married in New York in April 2002 and opted for an intimate ceremony at Miami's Plymouth Congregational Church.
Desiree since founded the PR management company, Full Picture. Some of Desiree's high-profile clients include Heidi Klum, Victoria's Secret, Roberto Cavalli, and she turned "Project Runway" into a high rating show.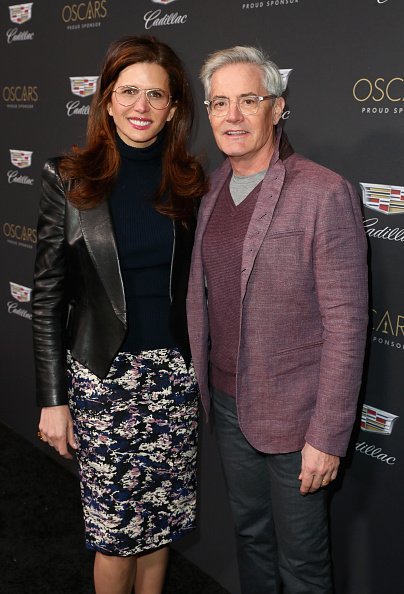 Desiree Gruber (L) and Kyle MacLachlan attend the Cadillac Oscar Week Celebration at Chateau Marmont on February 21, 2019, in Los Angeles, California. | Source: Getty Images.
The actor waited until his 40s before he tied the knot. During an interview in 2012, Kyle elaborated more on the reason he didn't get married sooner.
"I think you should wait to get married if it takes that long to find the woman you want to be with. That's what happened with me [he married television producer Desiree Gruber in his early 40s]. I'm a late bloomer; I like to come to things at my own tempo," Kyle explained.
While on the topic of unions and the popular television show, there are some points of wisdom on relationships one can take away from the series.
From experience gained by having relationships with a variety of people to lessons on commitment, the show did more than entertain.
Please fill in your e-mail so we can share with you our top stories!