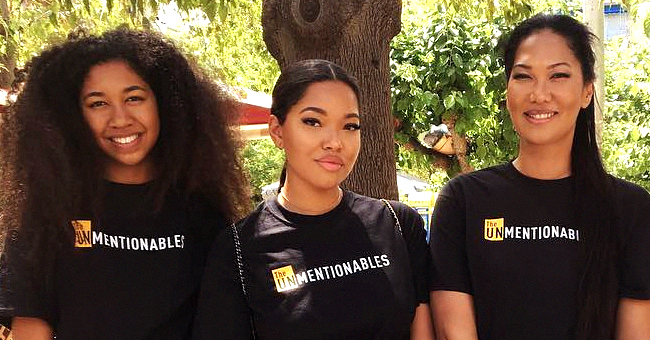 Instagram/kimoraleesimmons
Baby Phat Founder Kimora Lee Simmons Shares Photos of Daughters Ming & Aoki Lee and an Emotional Message

Kimora Lee Simmons shared a gorgeous photo on Instagram of herself with her two grown-up daughters Ming and Aoki Lee Simmons.
Baby Phat mogul Kimora Lee Simmons, shared a sweet message to her daughters and a photo on Instagram to commemorate National Daughter Day.
The talented designer and successful businesswoman is the proud mom of two lovely young ladies: Ming and Aoki Lee Simmons.
Ming and Aoki have a passion for fashion and are following their mother's footsteps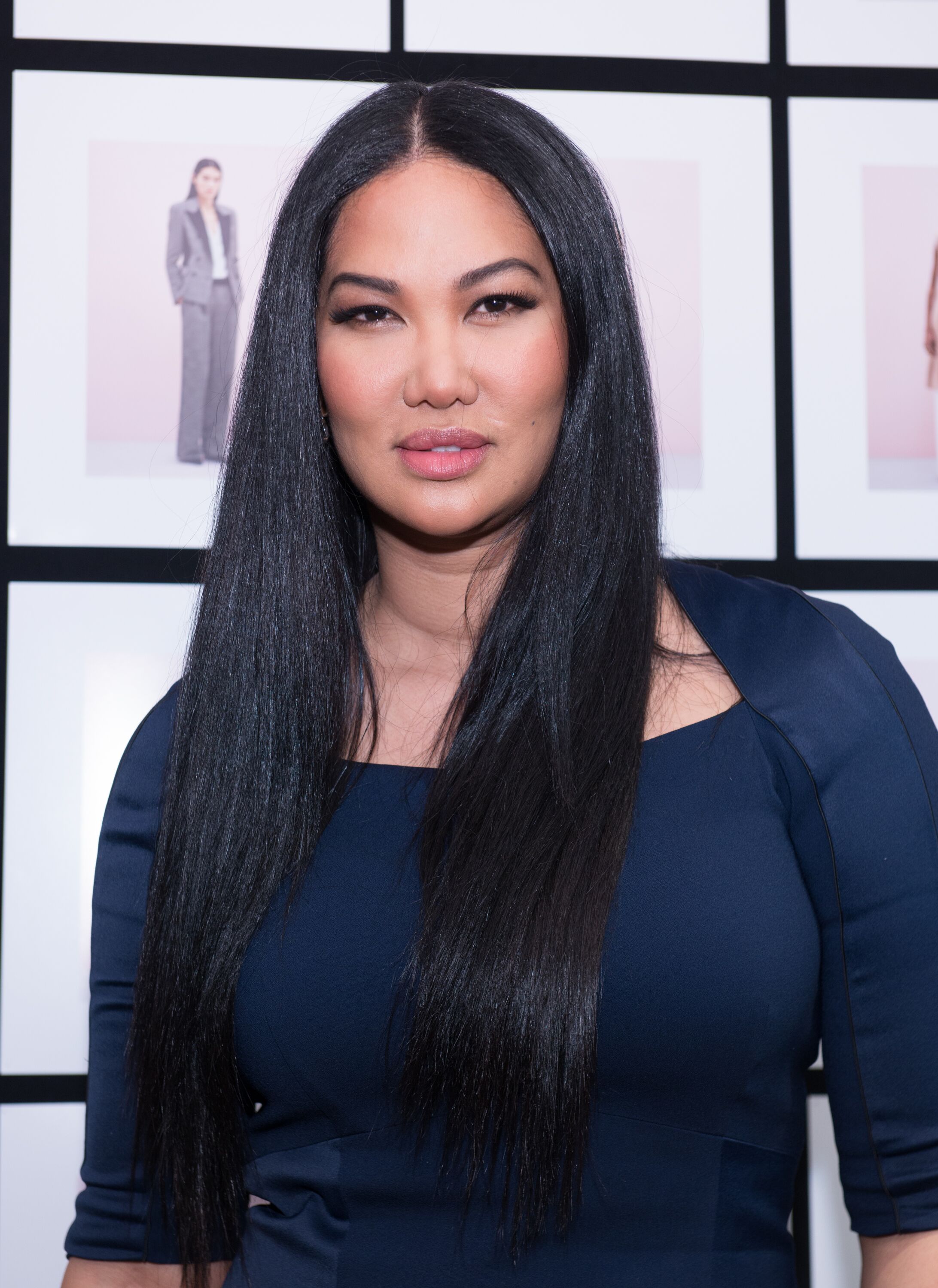 Kimora Lee Simmons/ Source: Getty Images
A STUNNING TRIO
Kimora shared a gorgeous black and white photo of herself posing with Ming, 19, and Aoki, 17, and the resemblance between the three is striking.
The always glamorous Kimora who barely looks old enough to be their mom captioned the post:
"Happy #NationalDaughterDay to @aokileesimmons and @mingleesimmons two of the best in the game! Mama loves you both so very much and I'm so proud to be your mama!????"
FOLLOWING IN MOM'S FOOTSTEPS
But their stunning looks are not all the sisters inherited from Kimora. Ming and Aoki have a passion for fashion and are following their mother's footsteps into the business.
TAKING BABY PHAT TO A NEW GENERATION
Kimora is handing over the reins of Baby Phat to her two daughters who are reinventing the brand for a new generation, and a new lifestyle.
"My mom leaves it up to us, not to say that she doesn't do anything, but I think she knows that we got it," said Ming.
CHIPS FROM THE OLD BLOCK
Aoki, who begins her Freshman year at Harvard this Fall has restructured Baby Phat to sell direct-to-consumer through their website.
Aoki is more hands-on with the financial side of the business, while Ming commands the brand's design direction as fashion executive of Baby Phat.
Kimora Lee Simmons has a lot to be proud of with these two dynamic young ladies. Congratulations, Kimora.
KIMORA LEE SIMMONS GORGEOUS SONS
Kimora Lee Simmons has two sons as well as her two stunning daughters, Ming and Aoki, whom she shares with Baby Phat founder Russel Simmons.
The celebrity designer also shares a son with Academy Award-winning actor Djimon Hounsou, 10-year-old Kenzo Hounsou.
Kimora is now married to Tim Leissner, with whom she shares 4-year-old Wolfe Lee Leissner.
Congratulations on your beautiful family, Kimora.
Please fill in your e-mail so we can share with you our top stories!