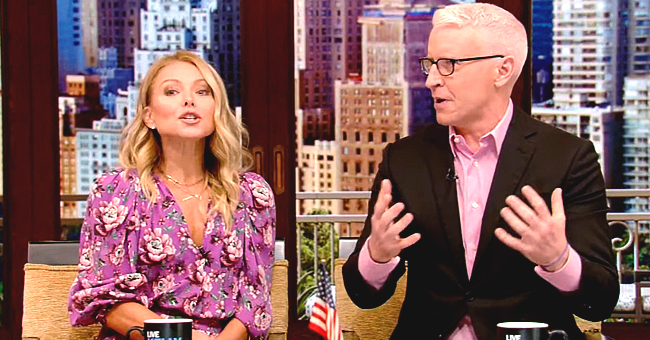 Youtube.com/LIVEKellyandRyan
'Live' Co-Host Kelly Ripa Jokes Daughter Lola 'Jumped out' of the Car When Starting Her Freshman Year at NYU
Famous "All My Children" actress prides in motherhood as she affectionately discussed dropping off her 18-year-old daughter, Lola Grace at college.
Lola is one of the three children born to Kelly Ripa and her fellow actor husband, Mark Consuelos. The youngster is well on her way to adulthood; she has marked her 18th birthday and is off to New York University to study music, People reports.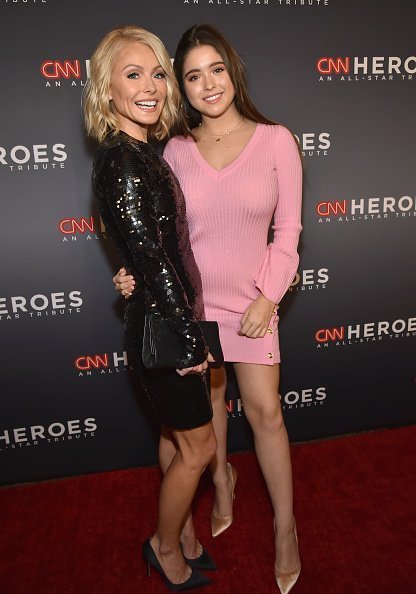 Kelly Ripa and Lola Consuelos attend CNN Heroes 2017 in New York City.| Photo: Getty Images.
"SHE WAS BORN TO LIVE OUTSIDE OF THE HOUSE," RIPA SAYS OF DAUGHTER, LOLA
From Ripa's recent revelation to guest co-host, Anderson Cooper on Tuesday's episode of "Live with Kelly and Ryan," the actress revealed Lola loves being away from home!
The star humorously disclosed that they had barely arrived at the college when Lola jumped out of the car to say her goodbyes.
The heartwarming moment came when Anderson Cooper's animated lyrics asked Ripa if she had seen her daughter off to university.
"Oh yeah, we dropped her off. She jumped out of a moving car and was like, Bye! Bye, bye!"
Ripa excitedly replied waving as she recalled the funny moment. Ripa, who remains youthful despite nearing 50, also disclosed that the milestone is one that although emotional, the family has been prepared for.
She explained to Cooper that that is because Lola has always nursed dreams of leaving home.
"When she was a little girl, like, three years old, she used to play dorm room in her bedroom. First, she played sleep away camp, then she played dorm room," Ripa added.
"So this is like a girl who was meant to live away from us. She was born to live outside of the house!"
Although she's far from home, Lola can't elude her mother's nitpicky parenting. The gorgeous entertainer disclosed that she has found a way to monitor Lola effectively and explained that the youngster has been working on a miniature project of sorts.
RIPA ALSO SHARES THAT SHE WAS SURPRISED BY THE EMOTIONAL IMPACT OF LOLA LEAVING HOME
Ripa once recalled that she and husband Consuelos were already well prepared emotionally, for Lola's very first drop off but what they didn't expect was the emotional exchange between Lola and her last child, Joaquin.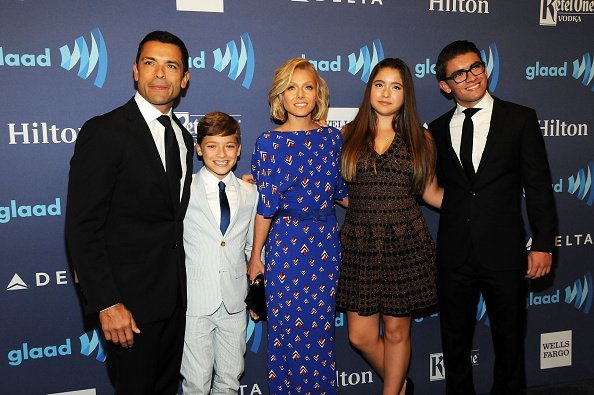 Mark Consuelos, Joaquin Consuelos, Kelly Ripa, Lola Consuelos and Michael Consuelos at the 26th Annual GLAAD Media Awards in New York City..| Photo: Getty Images.
She accrued this to the small age gap between the young duo.
"We moved Lola into her dorm, and it's one of those things that you don't realize how close [the kids are]," Ripa honestly disclosed in early September.
"I didn't realize how close they were until it was time to say goodbye."
Ripa and Consuelos are also parents to 22-year-old Michael, who also reportedly attends New York University.
Please fill in your e-mail so we can share with you our top stories!