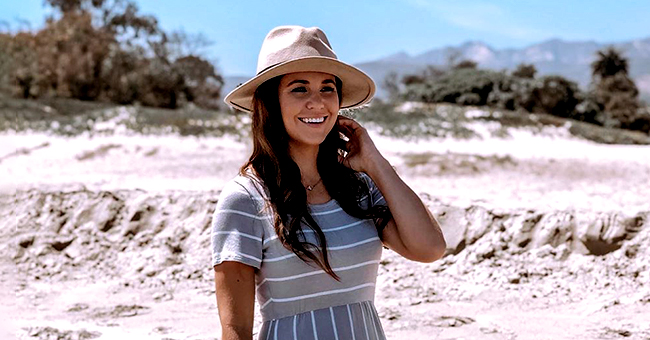 instagram.com/janamduggar
'Counting on' Star Jana Duggar's Fans Ask When She Will Move out after Saying She 'Loves' Her Family 'Home'
"County On" star, Jana Duggar, 29 shocked fans with an Instagram post she posted on her page about a week ago — Jana revealed she loves her current home.
About a week ago, Jana posted a beautiful sunset picture of her home showing the farm and the barns. The reality star captioned the image,
"Love this place I get to call home! ? ?"
Fans were shocked at the accompanying caption and took to the comment section to troll the star. A fan wrote,
"When you gonna grow up and leave? I mean you're almost 30. You gonna play Cinderella your whole life?"
Another saltily asked,
"Have you ever even for a moment considered getting a home of your own and living your own life?"
While a third subtly added, "Have you ever thought of moving out into your own? (I'm not asking in a rude manner — I lived at home with my family until was in my 30's before I met my husband)."
The fan continued by writing,
"In a way, I wish I would have the experience of feeling completely self-sufficient? … just curious is all … I don't see anything wrong with staying where you are or anything. Family is everything for sure!"
However sweet the image was, the trolls couldn't help but lament on the current situation of the 29-year-old Jana. This is not the first time Jana who is currently single will be getting called out for living in her parent's house.
Coming from a conservative family like the Duggars have its perks, and that could be seen in their publicized lifestyle thanks to their reality show.
Even though Jana is on the verge of 30, it is a well-known fact that her parents — Jim Bob, 54, and Michelle, 53 — wants her to stay at home until she is likely ready to marry.
The Duggars are known to court and not date before proceeding to tie the knot. However according to Intouchweekly, a source reported that Jim and Michelle Duggar who have 19 children of their own aren't so thrilled about Jana's current single status.
The parents are "frustrated" with the wait and are hoping their daughter will find Mr. right soon.
"Meet a nice boy, date, get engaged, marry and start a family right away — that's just how the Duggars do things," they said. "But Jana isn't going to marry someone just to follow the family norm — and that's refreshing."
Earlier this year, the "Counting On" star revealed that she would love to settle down and find love in response to a statement made by her fan who said they would love to see Jana find a handsome prince.
"Maybe he's riding in on a green turtle instead of a white horse. [I'm] still searching for Mr. Right," Jana wrote before adding, "In the words of Michael Bublé, 'Just haven't met [him] yet!'"
From the look of things, it seems Jana is taking her time and not settling even with all the pressure she is getting for still being single.
Please fill in your e-mail so we can share with you our top stories!