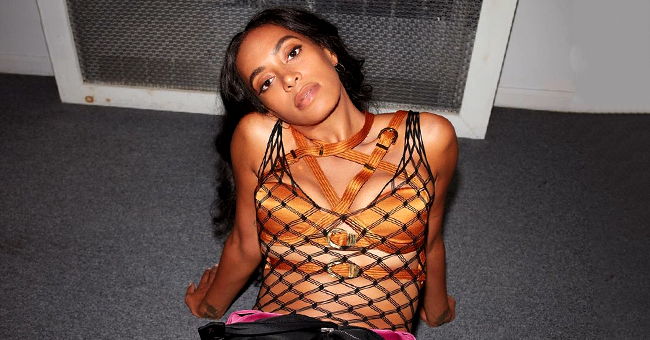 Instagram/saintrecords
'Don't Touch My Hair' Singer Solange Knowles Poses in Fishnet Body Stocking for the Cover of L'Officiel USA Magazine

Solange Knowles poses in a sexy fishnet bodysuit for the cover of L'Officiel Magazine, where she spoke about her craft as a creative artist.
Solange Knowles just graced the cover of L'Officiel Magazine with her beauty, lounging on a vintage seat dressed in a rust-colored bralette and a fishnet bodysuit. The singer gazed at the camera with a somber expression, which ultimately encapsulates her journey towards embracing all that is true about herself.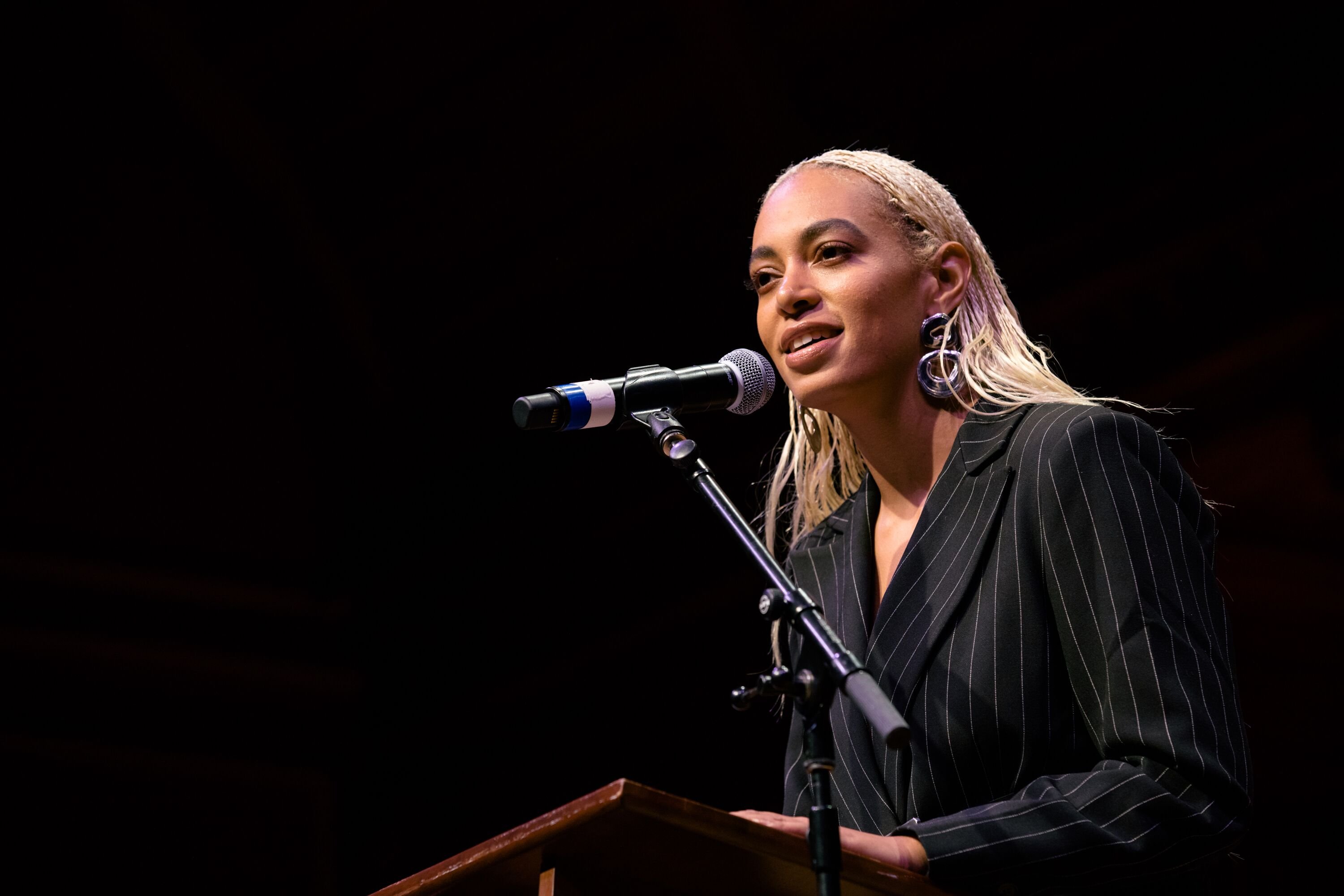 Solange Knowles at a speaking engagement | Source: Getty Images/GlobalImagesUkraine
Albums As Reflections of Herself
To Solange, creating an album is not just merely creating another album. To her, it is a reflection of herself, and it is a timestamp of what she's been experiencing at that point in time.
"I feel my most sure and beautiful when I am creating the work. When I am thick in the midst of my own guidance."
A Fearless Creation
Speaking to rap icon Trina, Solange opens up about the process she faced while creating her latest musical project, "When I Get Home." When asked if she felt any fear when she was making the new album, Solange shares that she was fearless.
" I had so many tests in front of me and something really guided me at all times. Stood alongside me. Held my hand. Lifted me up. I feel my most sure and beautiful when I am creating the work. When I am thick in the midst of my own guidance."
A Mecca of Expression
After sharing her fearless experience while creating her album, Trina then asks her what the concept behind the entire album was, as the rap legend shares how she felt while listening to it, saying she knows how much creative force was put into it.
" I wanted to create a bit more of a world with When I Get Home. A mecca that spoke to an environment and an expression. A place that you could go sonically and visually and digitally and feel immersed in as a project about what exactly the process of home is and the feelings behind it. It means so much to me you dug it! Makes me smile real big inside. This album was purely about feeling."
Solange's Creative Process
Solange also made sure to describe her creative process as an artist, and how it spills to her personal life as a mom, wife, and woman in general. The singer responds saying that each project she puts out is a timestamp of who she was and who she wants to become. So because of this, her inspiration springs from her son, her friends, and her mom, as she leans on them to give her the motivation and energy to pull through.
However, she also acknowledges the importance of staying quiet, and how solitude helps her achieve whatever is needed of her.
"But a lot of times that's done in solitude because only I know that answer. I have to really quiet myself for that. I'm also extremely environmental, so I try to build the world I am wishing to create within the space I work in. "
Embracing The Highs and Lows
Throughout her journey towards this new album, Solange has embraced all the highs and lows that come with it. With so much heart and soul put into "When I Get Home," the singer is bound to achieve great heights with it.
While she's experiencing so much success and feeling so much gratitude at this point in her career, it's been quite the opposite for her father, Mathew Knowles, who recently revealed that he suffers from breast cancer.
On a sneak peek with "Good Morning America," the former Destiny's Child manager reveals his diagnosis, and how his family, including Solange, took the news.
Please fill in your e-mail so we can share with you our top stories!