Twitter Defends Meghan Markle after Page Six Claims Duchess Is Trying to Fix Her 'Tarnished Image'
Twitter  leaps to Meghan Markle's defense after PageSIx claims that she is using her trip to Africa to rehabilitate her "tarnished reputation."
The media hasn't been kind to Duchess Meghan since she married Prince Harry, and the British people seem to object to her "different" ways, no matter what she does.
Now the Duchess and Prince Harry and Archie are in Africa on a Royal tour, and the world is falling in love with her all over again. Everyone except PageSix.
For Prince Harry, the press' hounding of his wife is bringing back traumatic memories of his own mother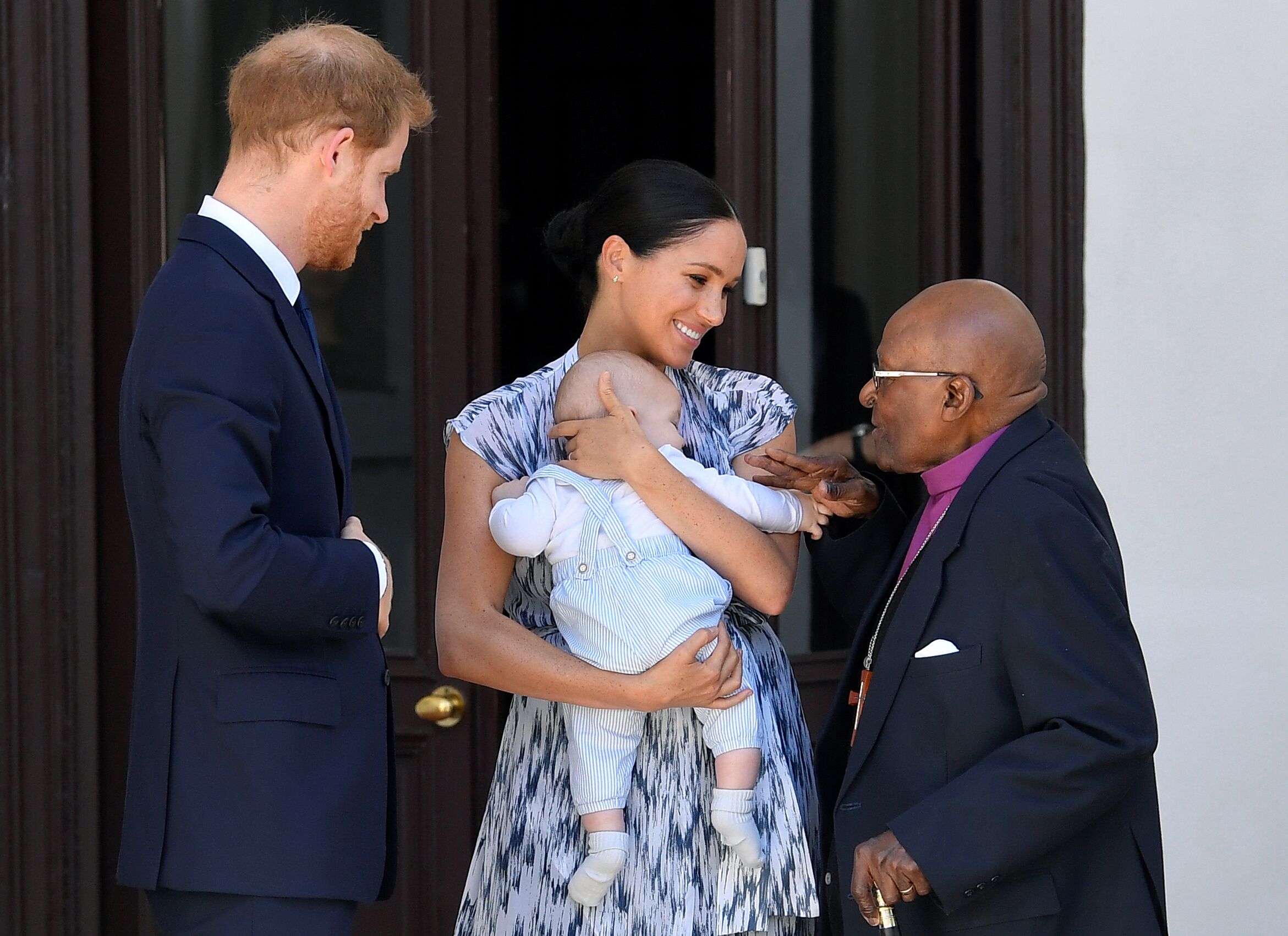 PAGESIX TWEETS ABOUT MEGHAN MARKLE'S "TARNISHED REPUTATION"
The Duchess' exemplary behavior and natural charm have made an impression on all who met her, but PageSix claims it's all an act.
The publication posted a sweet photo of Meghan, Harry, and Archie on their tour, and captioned it:
"The sneaky ways Meghan Markle is fixing her tarnished image."


TWITTER LEAPS TO MEGHAN MARLE'S DEFENSE
Angry Twitter users left over a thousand comments supporting Duchess Meghan and accusing those who denigrate her of covert racism. Duchess Meghan, who is of mixed race, has been the target of rumors and sordid stories since her marriage to Prince Harry in May 2018,


PRINCE HARRY TAKES LEGAL ACTION TO PROTECT HIS WIFE
Prince Harry has announced that he is filing a lawsuit against a British tabloid, "Mail on Sunday" that has targeted the Duchess, and illegally published a private handwritten letter from her father without her permission.
The sneaky ways Meghan Markle is fixing her tarnished image https://t.co/H79W8gE7OF pic.twitter.com/NY7rW673u5

— Page Six (@PageSix) September 28, 2019
PRINCE HARRY SPEAKS OF PRINCESS DIANA
For Prince Harry, the press' hounding of his wife is bringing back traumatic memories of his own mother, Princess Diana, who was harried and pursued by unscrupulous journalists. He wrote:
"My deepest fear is history repeating itself. I've seen what happens when someone I love is commoditised to the point that they are no longer treated or seen as a real person. I lost my mother and now I watch my wife falling victim to the same powerful forces."
Princess Diana was killed in Paris in a car crash in 1997 while she was being chased by paparazzi. She was only 36, two years younger than the 38-year-old Duchess Meghan.
UK's Prince Harry demands end to 'greed and selfishness', for nature's sake https://t.co/966QupccMA pic.twitter.com/J78dvXEV56

— Reuters (@Reuters) September 30, 2019
PRINCE HARRY WAS SLAMMED FOR "GREED AND SELFISHNESS" SPEECH
During his African tour with his wife and son, Prince Harry delivered a speech in Malawi that has sparked off a storm of criticism.
The Prince spoke at a national park in Malawi, and his theme was how to increase global efforts for the environment and sustainability.
Prince Harry pointed out that the chief impediment to conservation were financial interests:
"Conservation used to be a specialist area, driven by science. But now it is fundamental to our survival and we must overcome greed, apathy, and selfishness if we are to make real progress." 
The speech did not sit well with many, and received harsh criticism, with netizens pointing out that he is hardly the person to speak of greed or selfishness since he is a prince, born to wealth, power and privilege.