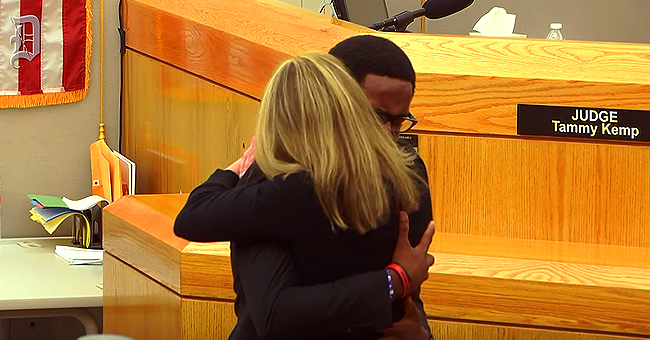 YouTube/The Dallas Morning News
Botham Jean's Brother Hugs Amber Guyger after She Is Sentenced to 10 Years in Prison for Wrong-Apartment Killing

Botham Jean finally gets justice a year after he was shot to death by policewoman Amber Guyger.
Twenty-four hours after deliberation of prison terms for Amber Guyger for the death of Botham Jean; Botham's brother Brandt offered his forgiveness to Amber.
The teenager said he wished she didn't have to serve any time at all during his victim-impact speech as USA Today reveals.
The atmosphere in the courtroom became more emotional when the teenager hugged the accused once the judge pronounced the sentence as per a report by The Guardian.
In a clip, which is shared by The Shade Room on Instagram, Brandt was heard talking in low tones as he hugged her.
CNN noted that during the trial, Amber testified that after working on September 6, 2018, she returned to her apartment complex.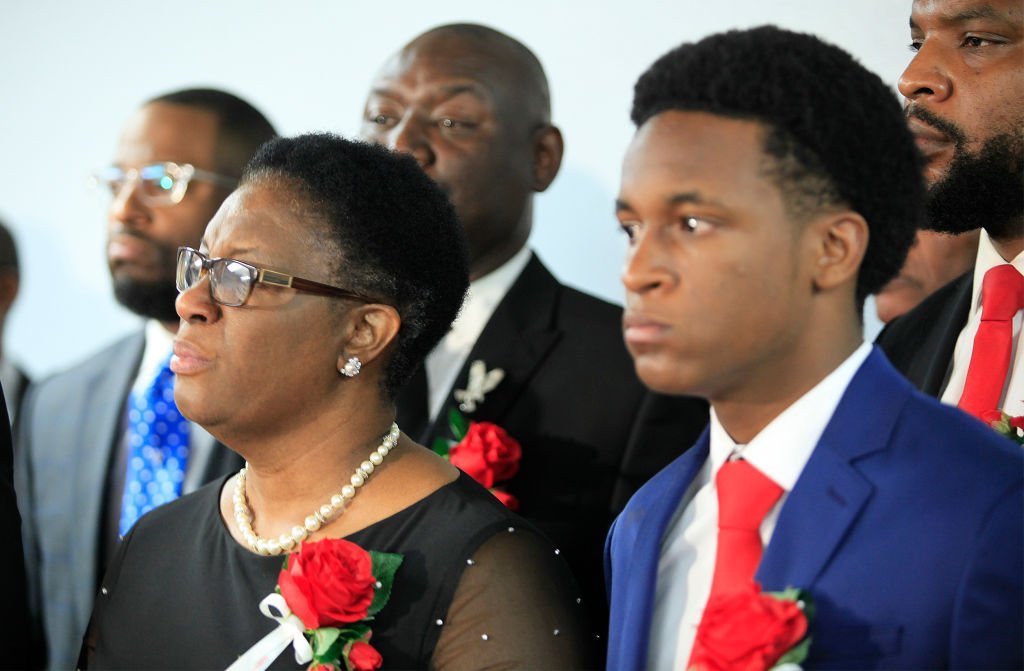 Allison Jean, mother of Botham Shem Jean, stands with family and church members of Greenville Avenue Church of Christ after the funeral service | Photo: Getty Images
Although she wasn't on duty, she was in her uniform and once in her building; the accused headed for what she believed was her apartment.
However, Amber noticed that the apartment's door was open. Upon stepping in, she found a man inside and fired her service weapon, killing him.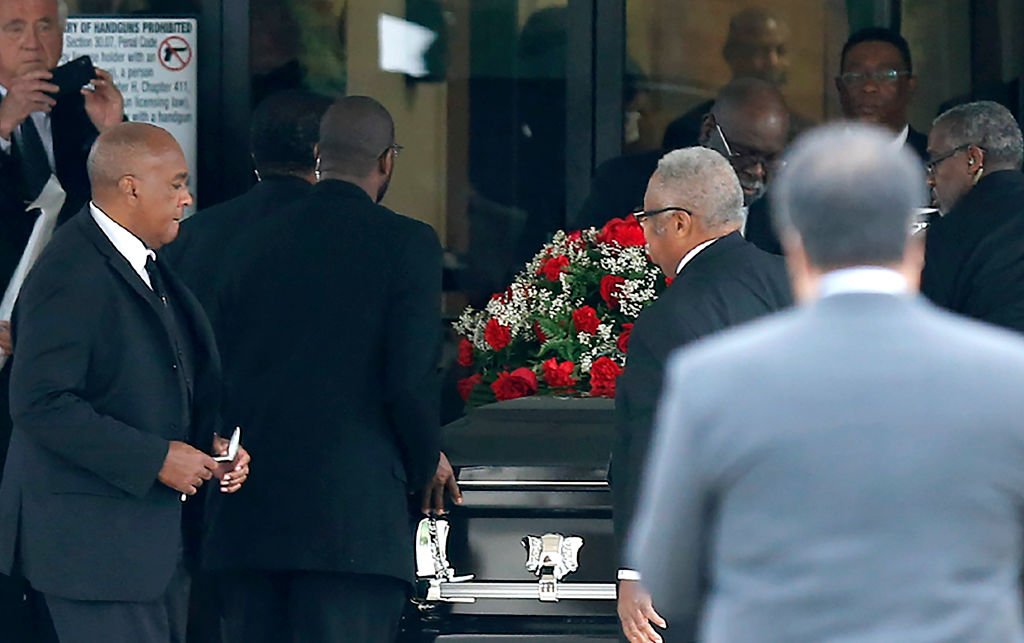 The casket carrying Botham Shem Jean arrives at Greenville Avenue Church of Christ | Photo: Getty Images
The former policewoman would later find out that she was actually in the apartment directly above hers. The apartment belonged to 26-year-old Botham, who was an accountant from St. Lucia.
Prosecutors stated that Botham was on the couch, watching TV and eating ice cream when Amber walked in.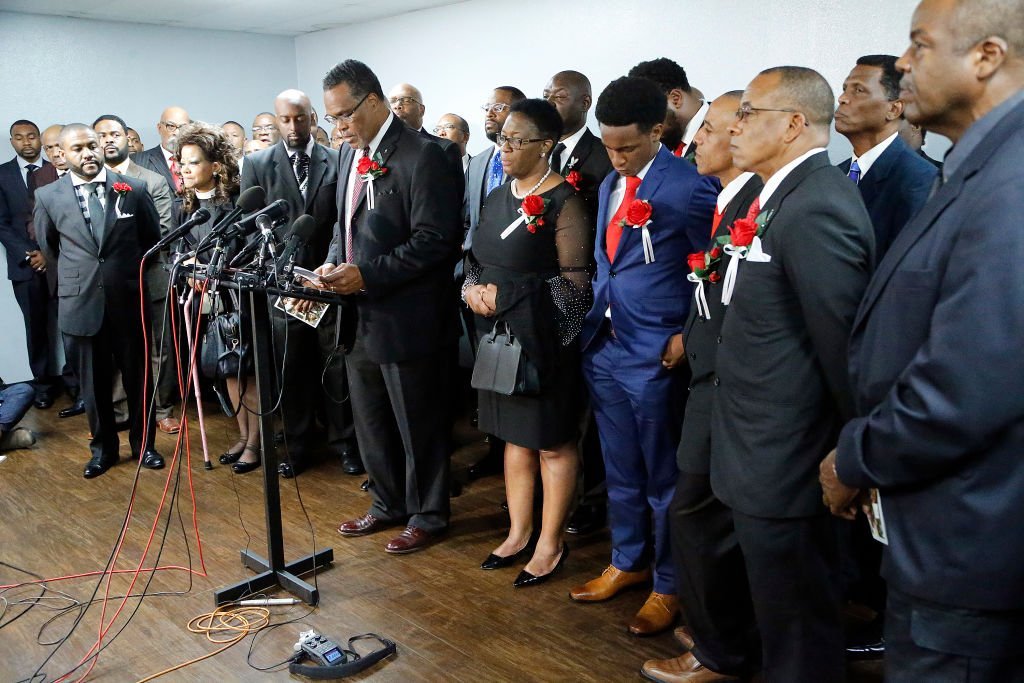 Church members stood with the family of Botham Shem Jean at a press conference after the funeral service at Greenville Avenue Church of Christ | Photo: Getty Images
During a 911 call later that night, Amber maintained 19 times she thought she had been in her apartment. The 31-year-old's initial charge was manslaughter, but a grand jury later indicted her for murder. Amber faces ten years in prison, and five of those years are without parole.
Please fill in your e-mail so we can share with you our top stories!