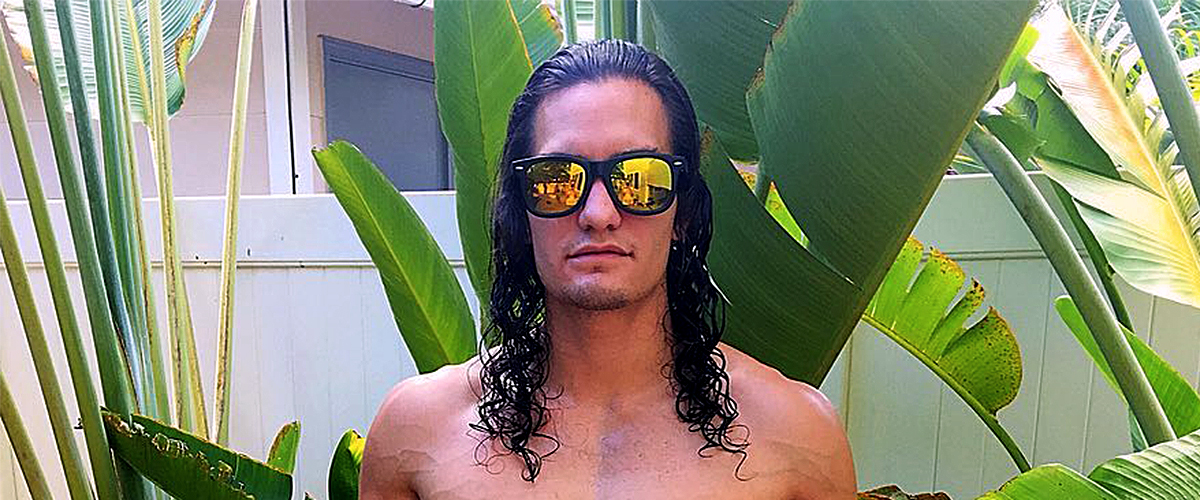 instagram.com/dakotadog808
Dakota Chapman Shares Adorable Photo Kissing His Son alongside a Heartwarming Message
Dakota Chapman doted on his baby boy Asher with a post showing him kissing the sleeping tot in a display that melted fans' hearts.
Dakota Chapman, 24, is the proud father to the eight-month-old baby boy and he wants the whole world to know it. Earlier this week, he shared a precious photo of him holding his baby boy.
Dakota Chapman's love for his son is heartmelting
Grandson of bounty hunter Duane Chapman, Dakota opened up about his love for his son in the caption of the shot which showed him sitting down with little Asher fast asleep in his arms. The post is found below.
"Who knew such a little person could change your whole world," Dakota began. In the shot, he kissed his son, who he shares with girlfriend Cheryl Dianne, on the top of his head.
"Words can't express what it's like being a father it is truly a gift like non before endless nights, countless hours day in and day out... in the end it's worth it all I love you son."
Duane's grandson is a bounty hunter as well
Dakota is continuing his family's bounty hunting legacy. He worked with both his father Leland and his grandfather on "Dog and Beth: On The Hunt" at just 18 years old.
On the "Dog the Bounty Hunter" website, Dakota is described as a "bright, talented, and handsome" man who focuses on the business side of bail. He is a Certified Bail Agent.
In his spare time, and in addition to doting on his son, Dakota enjoys surfing, fishing, swimming, and playing the guitar.
He is the eldest of two siblings
His father Leland is married to tattoo model Jamie Pilar Worley. Leland was previously married to Maui Chapman for 12 years. They share Dakota, their eldest, and Cobie Chapman, 18.
Leland had his youngest child and first daughter, Leiah Breanna, while in a relationship with Lynette Yi in 2000. His grandson Asher is the baby of the entire Chapman family.
Dakota constantly shows off his bubbling baby boy
Back in March, Dakota again shared a post of his newborn and his wife. The proud father was dressed in a flowered button-down shirt that perfectly suited the sunny background.
In August, the bounty hunter once more took to Instagram to reveal that his son was crawling around at six months old. In this instance, Asher seemed proud of himself as he smiled into the camera.
Dakota also takes time to remember his late grandmother
Sadly, Beth will miss all the landmarks of her great-grandson. The reality star passed on June 26 this year due to lung and throat cancer, leaving behind many to mourn.
Dakota paid tribute to his grandmother by posting a photo taken last year at Christmas. In it, Dakota carried Beth purse for her.
In the original post which Beth shared, she reportedly called Dakota "the best grandson of all time." Our hearts go out to the family, at least baby Asher is bringing joy in such times.
Please fill in your e-mail so we can share with you our top stories!