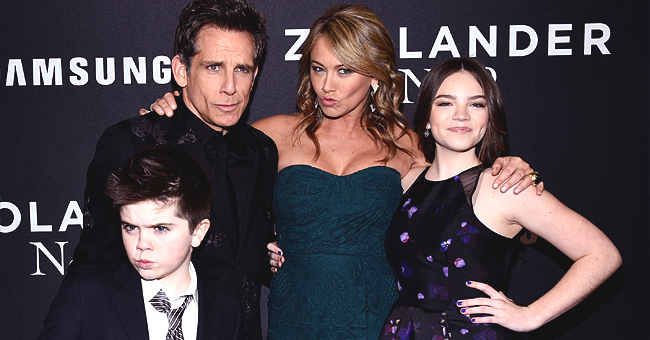 Getty Images.
Ben Stiller Is a Doting Father of Two — Meet His Ex-Wife and Their Beautiful Children
Ben Stiller first appeared onscreen in the mid-1980s and remained an entertaining regular on television and films since. Also a devoted father, the actor's children already take after him and his estranged wife and actress, Christine Taylor.
Christine and Ben became an item during his early acting years when their friendship developed into romance. While rehearsing "Meet The Parents" in 1997, which helped establish Ben as an A-list actor, he proposed to Christine.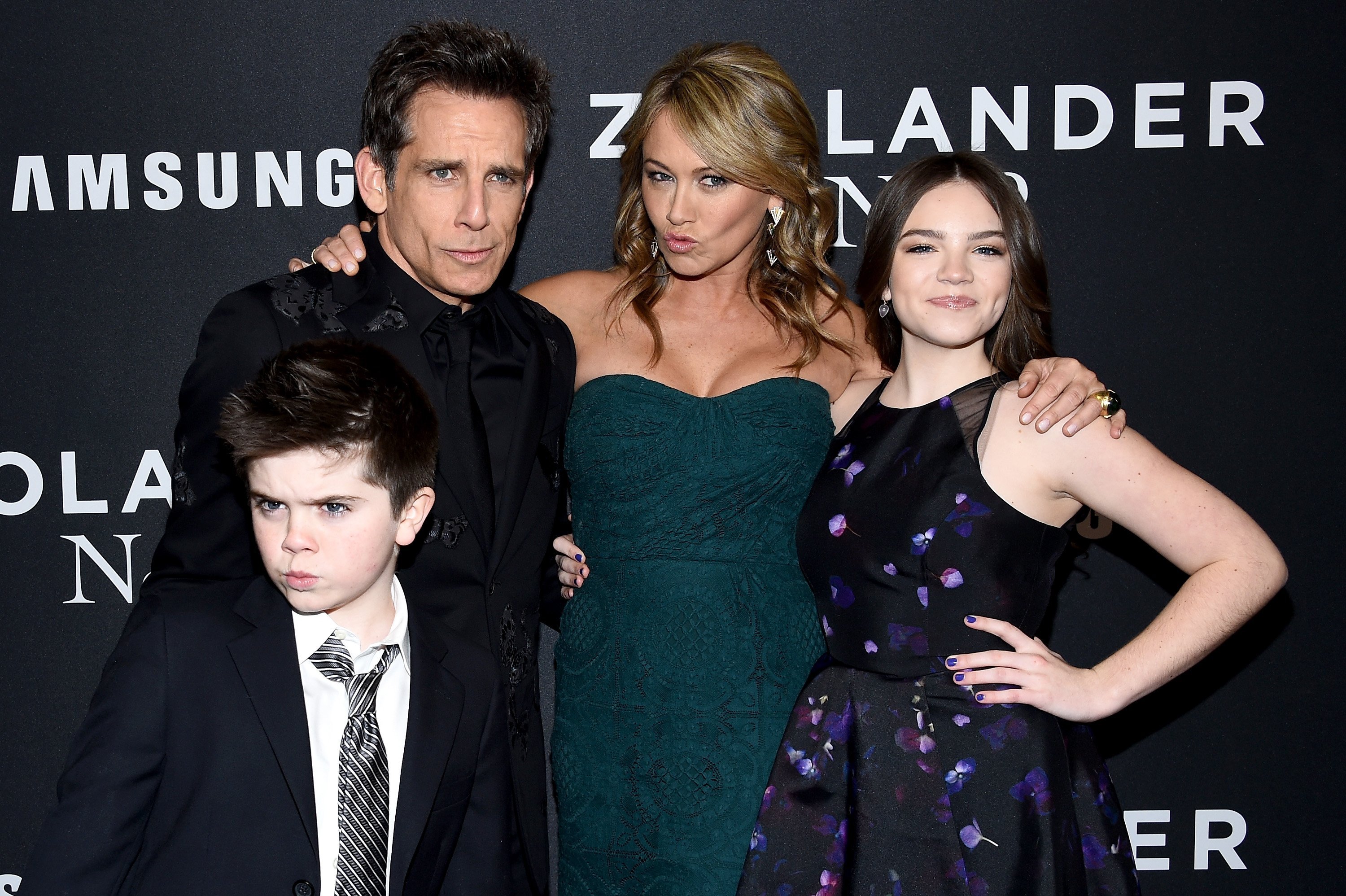 Quinlin Stiller, Ben Stiller, Christine Taylor and Ella Stiller attend the "Zoolander 2" World Premiere at Alice Tully Hall on February 9, 2016, in New York City. | Source: Getty Images.
The same year as the film's release, the pair tied the knot in Kauai, Hawaii, on May 13, 2000. Over the next decade, Ben and Christine welcomed two children and continued building their acting careers.
Both guest-starred in television shows such as "Friends" and "Arrested Development" and appeared together in films including "Zoolander" the year after they wed and its sequel in 2016, followed by "Play Dodgeball with Ben Stiller" in 2017.
After seventeen years of marriage, Christine and Ben announced their separation in May 2017. "With tremendous love and respect for each other and the 18 years we spent together as a couple, we have made the decision to separate," the joint statement read.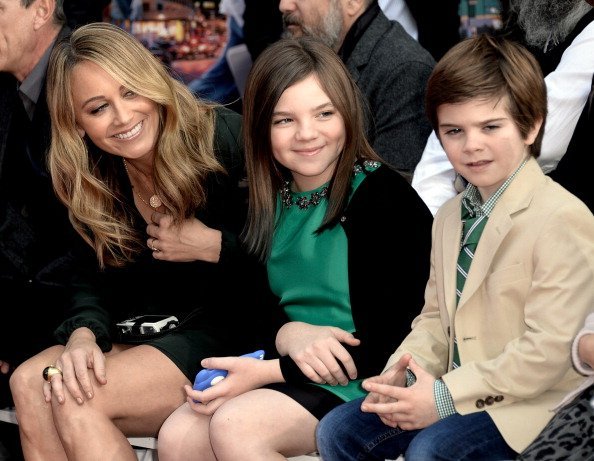 Christine Taylor and her children Ella Stiller and Quinlin Stiller watch as actor Ben Stiller is honored with a hand and footprint ceremony at the TCL Chinese Theatre on December 3, 2013, in Los Angeles, California. | Source: Getty Images.
The couple noted that their priority lies with raising their children and remain "the closest of friends," which the couple meant. Since their split, Christine and Ben often spent time together as a family with their kids.
In August 2018, the pair attended a US Open tennis match with their daughter, and in October, the family also appeared united at the 20th-anniversary celebrations of Project ALS in New York, which funds research towards a treatment for the disease.
With their daughter Ella already in her teens and their son Quinn just entering adolescence at the time, the pair made a cameo appearance in the 2010 animation film, "Megamind," and starred alongside their father in "Night at the Museum" in 2006.
When Christine became pregnant with their first child Ella in 2001, Ben fondly recalled the day she broke the news and said, "It had a little baby on it, and it said, 'We're pregnant,' It's an incredible realization, and it's exciting to think about who this person is going to be."
Christine gave birth to Ella in April 2002, followed by Quinn's birth three years later on July 10, 2005. With two young children, Christine decided to slow down her career and focus on her family.
Ella and Quinn had also grown close to Ben's parents and grandpa Jerry, who loved telling them stories and imitating characters when they were little.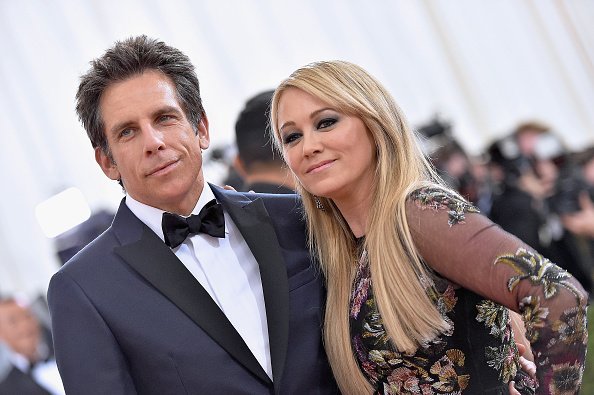 Ben Stiller (L) and Christine Taylor attend the "Manus x Machina: Fashion In An Age Of Technology" Costume Institute Gala at Metropolitan Museum of Art on May 2, 2016, in New York City. | Source: Getty Images.
"My kids call him Mr. Kineeche. I don't know why -- they make up silly names, and they stick. So when he comes over, he announces himself: "Mr. Kineecheee is heeeeeere!" in some weird accent," Ben shared.
While his children have gotten older, Ben hasn't really shown them the films and other productions he starred in and comically quipped, "They've seen one of my movies, Night at the Museum."
However, if his children decided to make a career in show business one day, Ben would support it. From his perspective, one should do what you love doing, but as a fan of education, he would prefer it if they went to college first.
Even though Ben and Christine are separated, they believe in having a balance between family and work life. For Ben, the most important thing is being present, being together, and staying aware of how the different aspects of one's life balance out.
So, like, this summer I've been shooting in Vancouver, and the family's been up there all summer, so we've been together. We're here now together because even if the hours are long, you still get together at night or in the morning, and there's a feeling that everybody's connected, which is really important," Ben elaborated.
Planning might be a mandatory part of the process, but it pales in comparison to Ben's feelings regarding fatherhood. "But I love every day and every, just like I was saying, it's like pure love and good things, you know?" Ben added.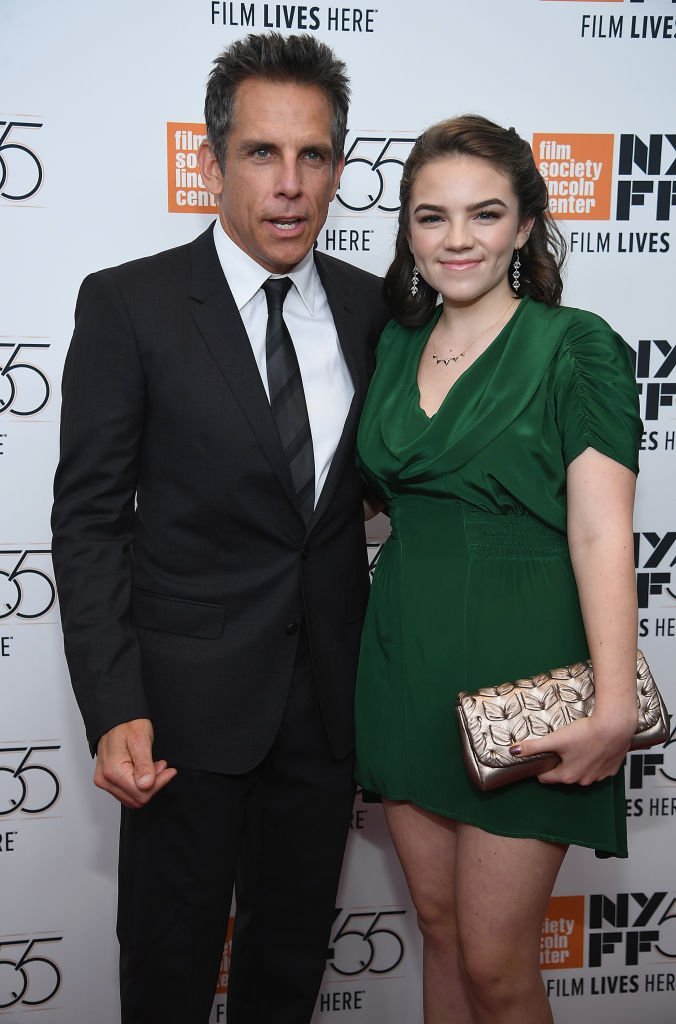 Ben Stiller and Ella Olivia Stiller attend The 55th New York Film Festival - "Meyerowitz" at Alice Tully Hall on October 1, 2017, in New York City. | Source: Getty Images.
In October 2017, Ben stepped out on the red carpet with his 15-year-old daughter, Ella, when his film, "The Meyerowitz Stories," premiered at the New York Film Festival.
While Ben looked handsome in his black suit and striped tie, Ella looked beautiful in an emerald cocktail dress as they smiled broadly for the drone of photographers.
The following year, Ben spent some quality time with Quinn when they went to watch the Brooklyn Nets vs. New York Knicks go up against each other on the basketball court in New York, and cheered them on in matching outfits.
In recent years Christine dove back into acting with the children not being so young anymore and appeared in several episodes of "Search Party" in 2016 and 2017. After guest-starring in the 2018 series "Insatiable," Christine also landed a role in "Arrested Development" and the film "Friendsgiving" set for release in 2020.
It seems that Ella accompanying her father to red carpet events have become somewhat of a Stiller family tradition.
At the 2019 Golden Globes awards, Ella walked the red carpet with her father and looked gorgeous wearing a strapless J. Mendel gown as they posed for pictures together before the big night.
.
Please fill in your e-mail so we can share with you our top stories!