Two Marriages of Jennifer Aniston from 'Friends'
Cult-classic "Friends" launched some of the biggest stars in the industry to fame. Amongst the actresses to come out of the show was Hollywood royalty, Jennifer Aniston.
Jennifer Aniston was born in Sherman Oaks, California. She followed in her parent, John Aniston and Nancy Dow's footsteps when she became an actress.
She started acting when she was 11 at the Rudolf Steiner School's drama club. In 1994, she tried out for a pilot called "Friends Like These" for the role of Monica but eventually landed the role for Rachel Green.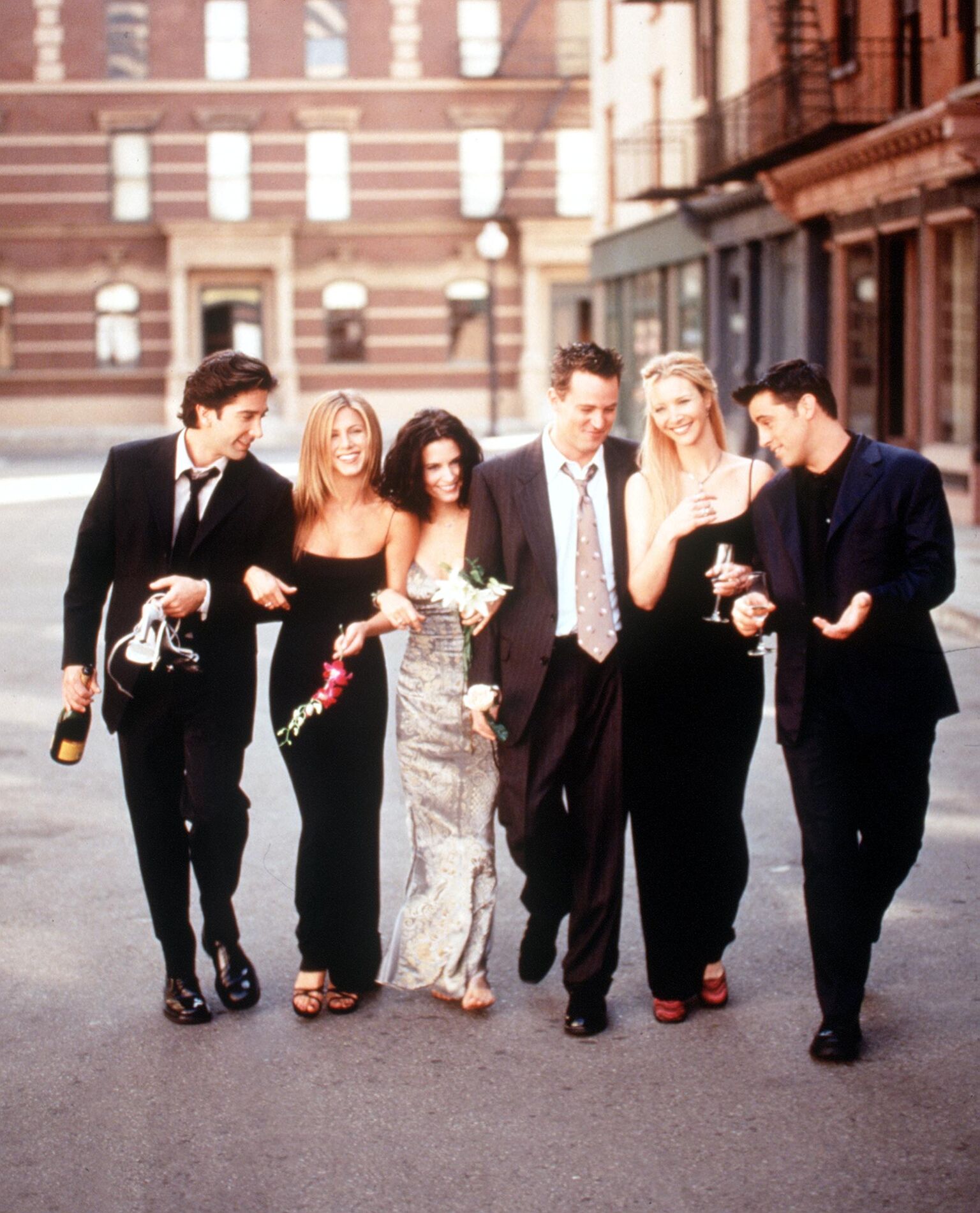 The success of the 1994 series "Friends," saw Jennifer become a household name. The fame from the show helped her land roles in movies like "We're the Millers" and "The Bounty Hunter."
With her career taking off, Aniston found love. She met her first husband just four years after "Friends" started.
First Husband: Brad Pitt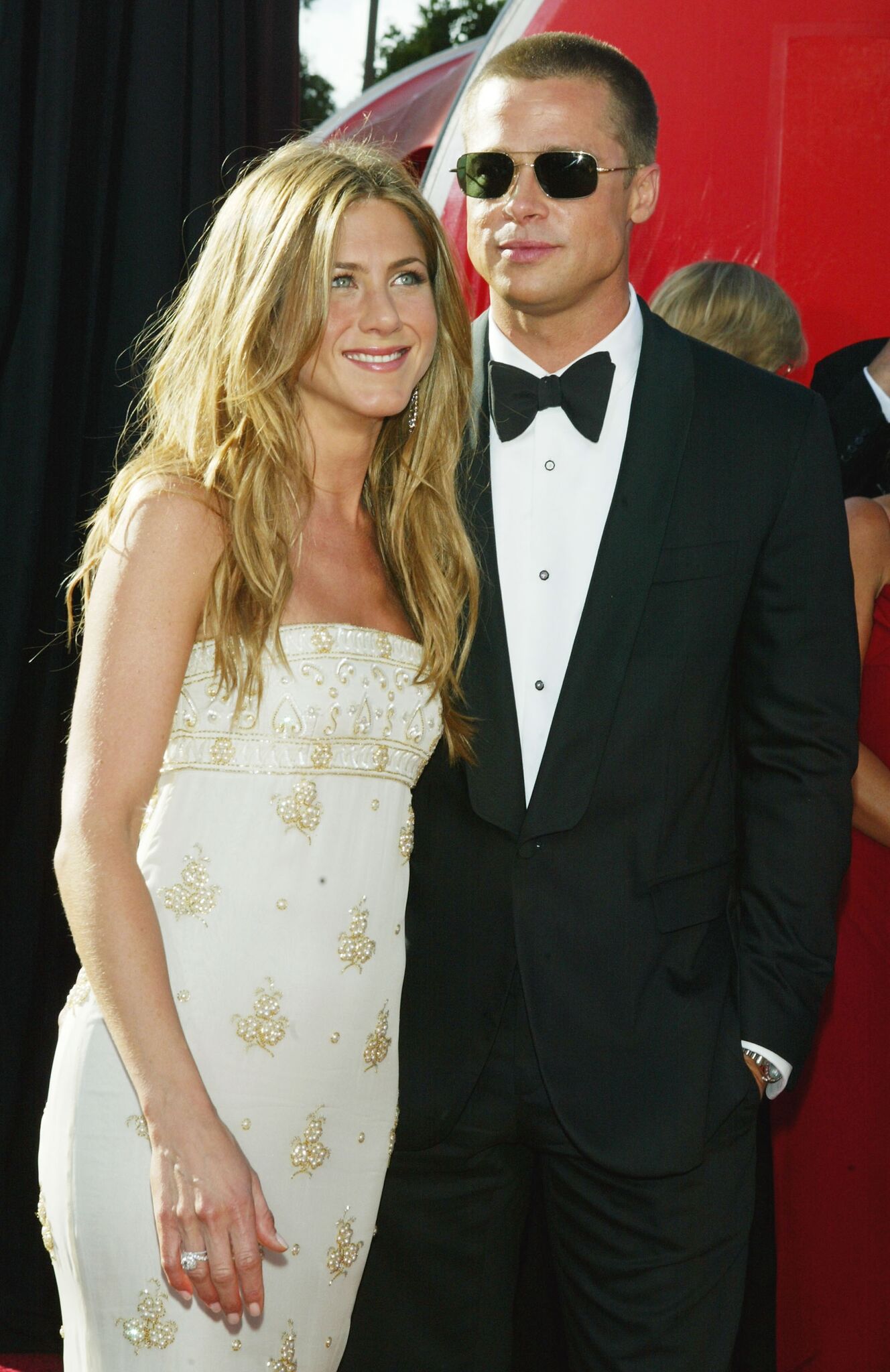 Brad Pitt and Jennifer were set up by their agents in 1998. Then on September 12, 1999, the pair made their relationship public by attending a red carpet for the Emmy Awards.
Later that year on November 21, 1999, they shocked fans with an engagement announcement on stage at a  Sting concert in New York City. They tied the knot on July 29, 2000, with a lavish Malibu wedding.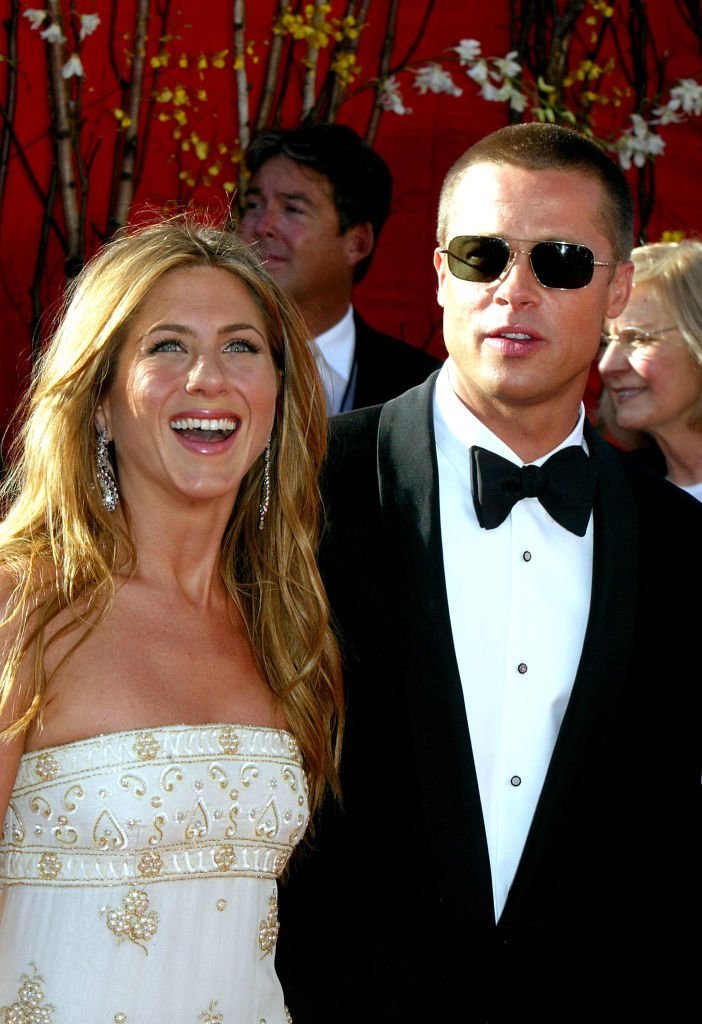 "You know if there's ever an argument, it's not like you can go, 'Screw you, I'm outta here!' You're there for the long haul. It's a beautiful thing to actually realize that for the first time, to have that knowledge. It takes the heat and the weight out of things," said Jen about their union.
However, by February 2003 it seemed the pair were unsure about their relationship. During a W magazine profile, an interviewer called Brad the love of Jen's life but Jen seemed uncertain saying:
"Is he the love of my life? I think you're always sort of wondering, 'Are you the love of my life?' I mean, I don't know, I've never been someone who says, 'He's the love of my life.' He's certainly a big love in my life..."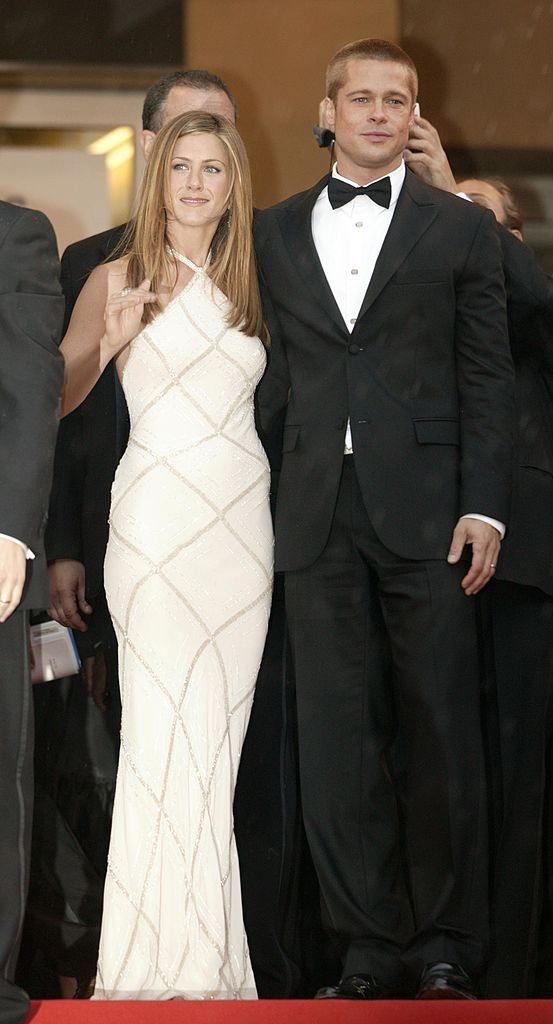 A year later in May 2004, Brad Pitt and Angelina Jolie would meet on the set of "Mr. and Mrs. Smith" and fell in love. The meeting spelled the end of Brad and Jennifer. 
By January 2005, they had officially split. In a joint statement, the couple said:
"We would like to announce that after seven years together we have decided to formally separate. For those who follow these sorts of things, we would like to explain that our separation is not the result of any of the speculation reported by the tabloid media. This decision is the result of much thoughtful consideration. We happily remain committed and caring friends with great love and admiration for one another. We ask in advance for your kindness and sensitivity in the coming months."
Second Husband: Justin Theroux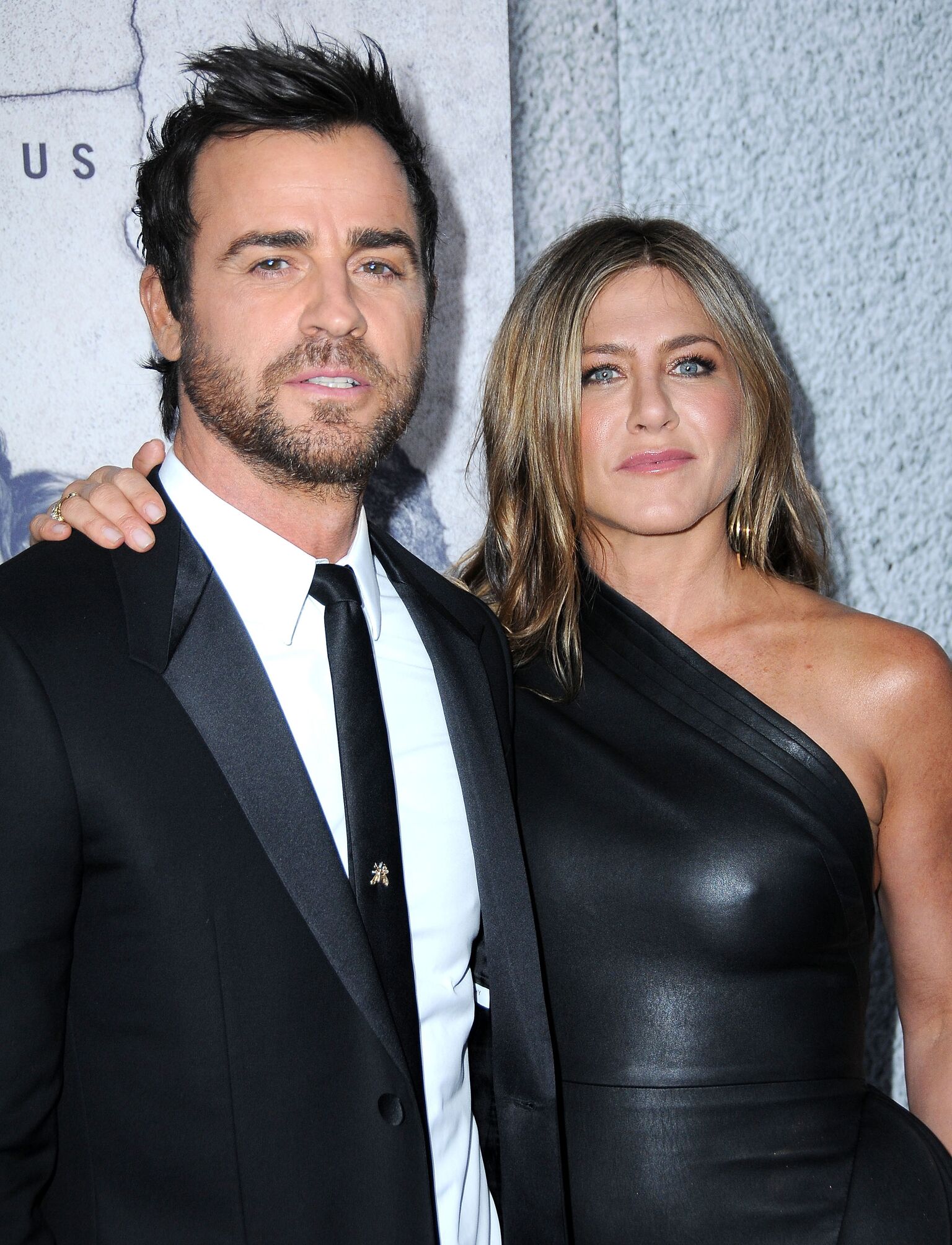 In 2007, Jennifer would meet Justin Theroux on the set of "Tropic Thunder. Jen would later reveal that when she met him she thought he was the "nicest person in the world" but also joked that he could be "a serial killer." 
Then in 2011, the pair met again while working on "Wanderlust." Justin had been dating his girlfriend of fourteen years, Heidi Bivens,  but they broke up shortly. Later that year, Jen and Justin were spotted out together.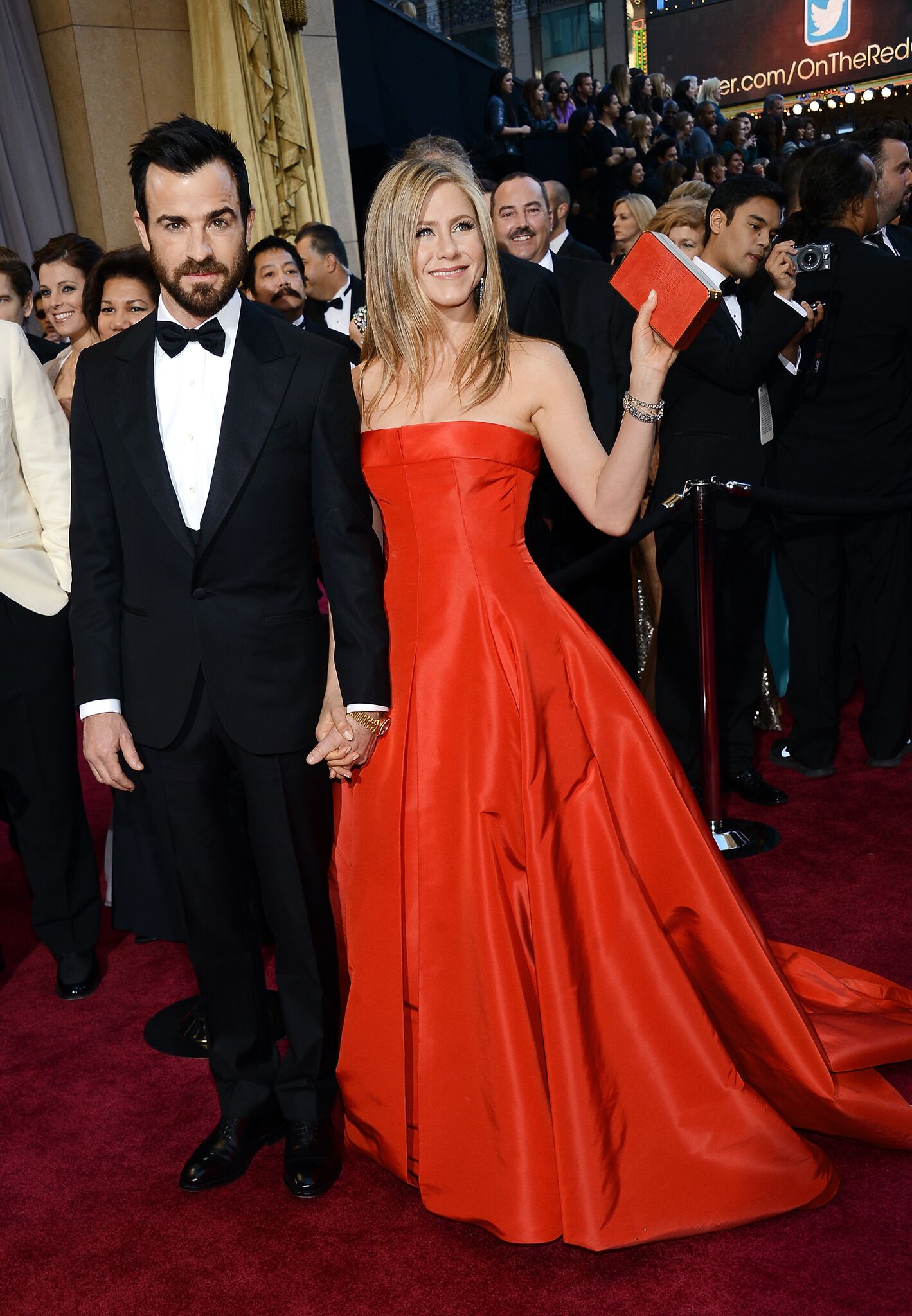 By August 2011, reports claim the pair are living together. A year later, Jen opened up about their relationship saying:
"Having experienced everything you don't want in a partner over time, it starts to narrow down to what you actually do want. As I get older I realize what qualities are important in love and what suits me. And what I won't settle for."
The happy couple adopted a dog together and then decided to take their relationship to the next level. Justin proposes to Jen on his birthday, August 10, 2012,  with an 8-carat diamond ring worth an estimated $500,000 from designer Peter Meksian.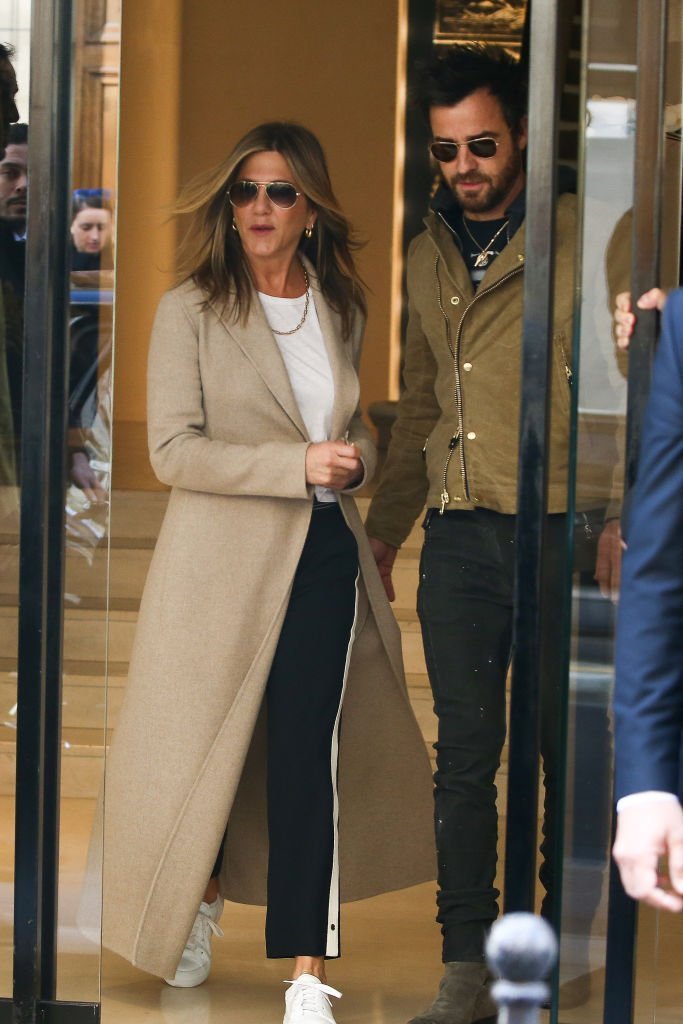 On August 5, 2015, Jen and Justin pretended they were throwing a 44th birthday party for Justin. Instead, the pair tied the knot in a secret ceremony in the backyard of their new Bel Air home.
However, three years later on February 15, 2017, Jennifer Aniston and Justin Theroux revealed they were separated. They went on to finalized their divorce in 2018.
"This decision was mutual and lovingly made at the end of last year," they said in a joint statement. "We are two best friends who have decided to part ways as a couple, but look forward to continuing our cherished friendship."