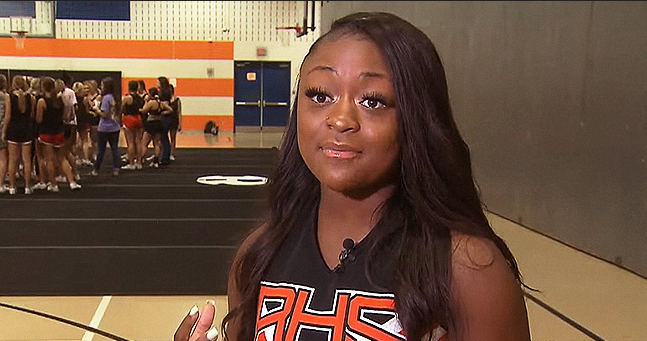 Youtube/CBSDFW
Texas Cheerleader Jumps off Homecoming Parade Float to Save Life of a Choking Boy

Rockwall High School cheerleader Tyra Winters is the new internet sensation after her quick actions saved a little boy's life last week.
Cheerleader Tyra Winters is a Rockwall High School senior who became an internet sensation after she heroically saved the life of a little boy.
Told via a CBS YouTube video and report, Tyra's attention was drawn when she heard a woman call out for help. Up until that moment, she was sitting on a float waving at the crowd during the school's homecoming parade.
Tyra noticed that the boy, known as Clarke, was choking on a piece of candy and "turning purple." Without any hesitation, she held the little boy and gave him three sharp back thrusts. Those three thrusts caused him to spit up the candy he was choking on.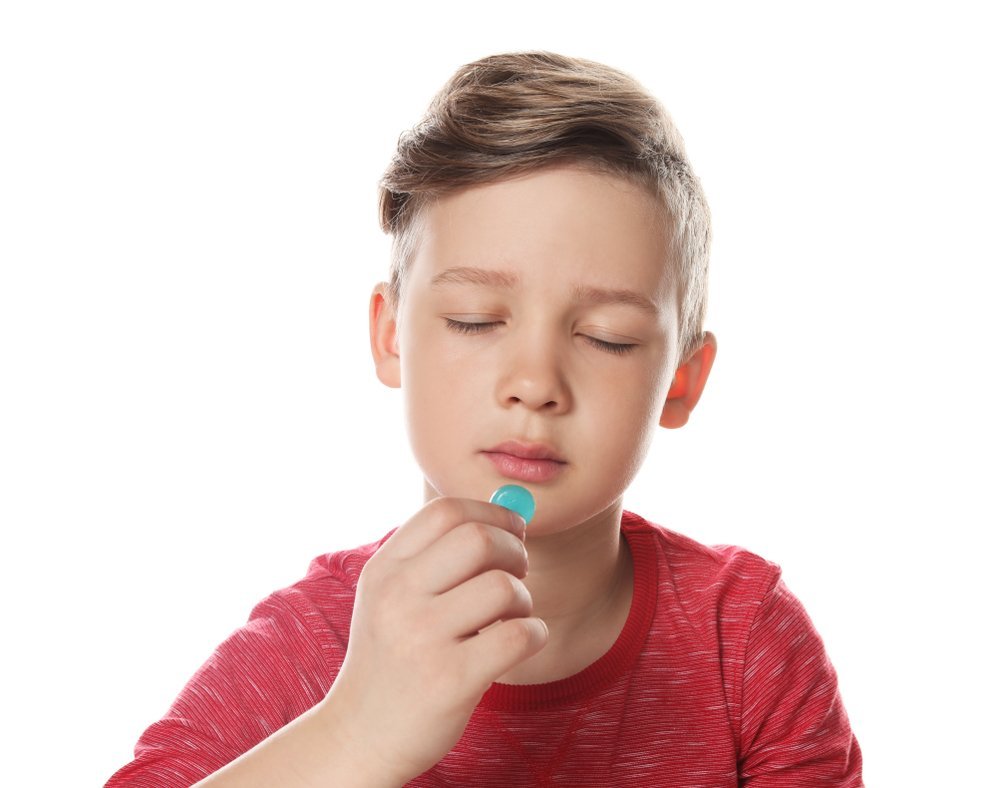 A little boy licking a piece of candy. | Photo: Shutterstock
Speaking to news outlets about the incidence, Nicole
said
:
"I just happened to look over to him, and there was no noise, there was no coughing, there was no breathing. "I literally ran from bystander to bystander, just trying to pass him off to whoever would take him. But I was so distraught, I couldn't speak."
Luckily for her, Tyra's determination to help and CPR training in eighth grade saved her son's life.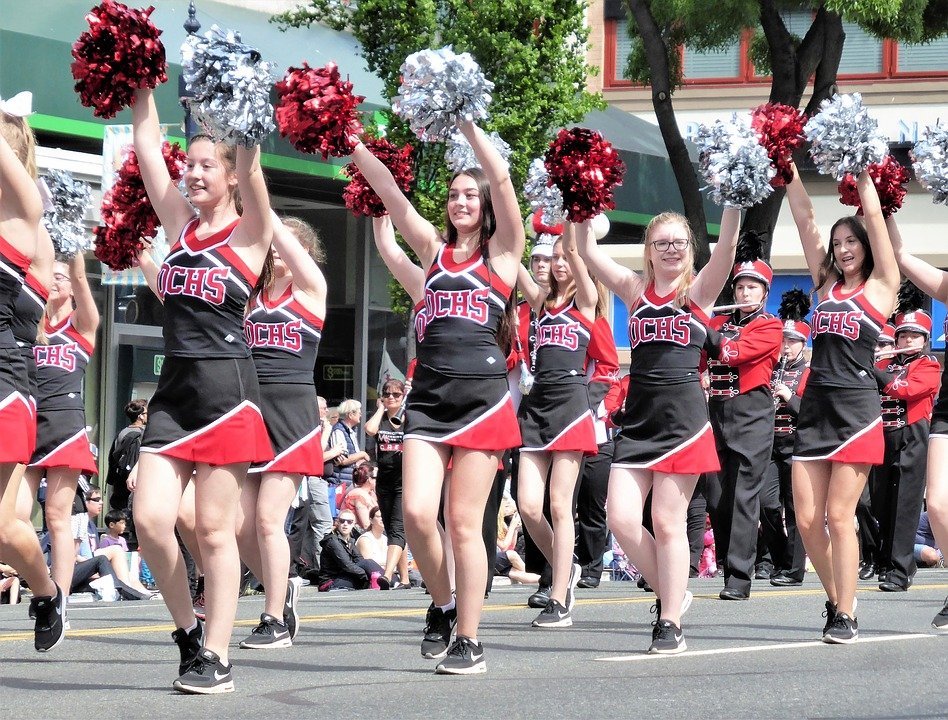 A group of cheerleaders at a parade. | Photo: Pixabay
PEOPLE also narrates that, the relived mother says that she applauds Tyra for "being a teenager and being trained." Nicole is so appreciative that she made the declaration that every member of her family would also get CPR training.
Although the incident occurred in September, CNN noted that Clarke's mother Nicole Hornback, came to Tyra's school on Tuesday to thank her.
PEOPLE went on to divulge that Nicole took to Facebook to state that she never got a chance to thank the person who saved her son's life. The Facebook post was soon noticed by the school administration that facilitated a meeting between Nicole and Tyra.
On her part, Tyra claims that while getting called a hero is great, she is just happy that the boy is okay. Regardless of how she feels about the title, this heroic act will go a long way to help Tyra in her hopes of becoming a pediatric surgeon in the future.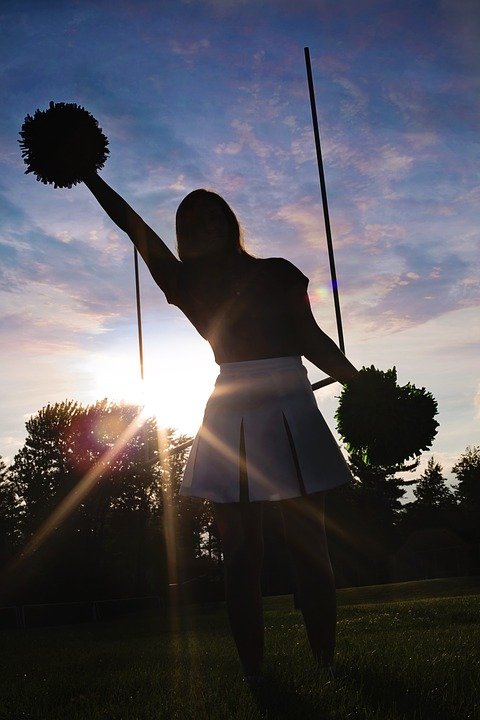 A silhouette of a cheerleader. | Photo: Pixabay
And besides CPR training, the teenager also knows the Heimlich maneuver. Her practices in both fields come as a result of her mother's involvement in a group home for foster children.
Please fill in your e-mail so we can share with you our top stories!