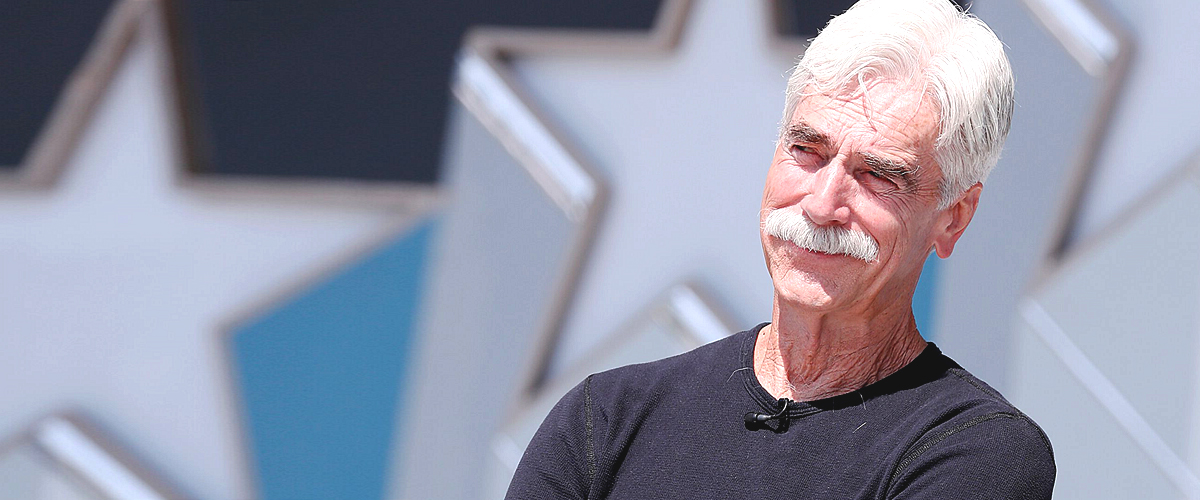 Getty Images
A Look at Sam Elliott's 'Hardcore' Father Who Taught Him How to Be a Man

Multi-awarded actor Sam Elliott, best known for "Buffalo Girls" and "The Ranch," opened up about his father and how he learned to be a man while growing up.
Born on August 9, 1944, Sam's career began in Westerns as his appearance, bearing, and deep, resonant voice made him perfect for such roles. In 1969, he got his first TV appearances on "Lancer" and "Judd for the Defense."
"They were nice men, but they were hardcore."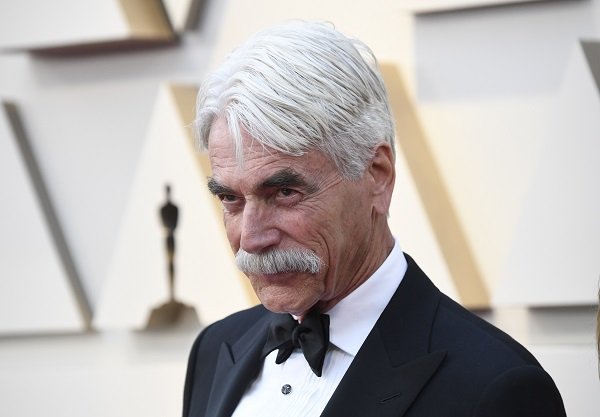 Sam Elliott on February 24, 2019 in Hollywood, California | Source: Getty Images
Sam Elliott's career
One of the first leading parts Sam got was in the made-for-TV film "I Will Fight No More Forever." Apart from that, he worked on several shows such as "Mission: Impossible," "Once an Eagle," and "The Yellow Rose."
His career rose to stardom in 1991 when he got a Golden Globe nomination for best actor in a miniseries for his outstanding performance on "Conagher." Apart from acting, Sam also served as a writer and producer.
In 1995, his popularity skyrocketed for his portrayal of "Wild Bill Hickok" on the miniseries "Buffalo Girls." He worked alongside actress as famous as Melanie Griffith, Anjelica Huston, and Reba McEntire.
Thanks to that project, he received one Primetime Emmy Award nomination and a Golden Globe nomination for best actor in a supporting role.
His most acknowledged role
Even though he has a long and successful career spanning five decades, his most acclaimed role was that of Bobby Maine on "A Star Is Born."
He got nominations for an Oscar, a Critics' Choice, a San Diego Film Critics Society, a SAGA, and a few more for best-supporting actor. He only took home a National Board of Review Award, though.
Where Sam Elliott learned to be a man
Most fans consider that one of Sam's most distinguishing characteristic is his masculinity, and during a 2017 interview with "The Off-Camera Show," he revealed where he learned to be a man.
The actor pointed out that his perception of how a real man should be came from his father Henry Nelson and his dad's friends. Henry worked as a predator control specialist for the Department of the Interior.
Sam Elliott told the host of the show that he used to go fishing and do some other activities with Henry and his group of friends, adding that they were all "pretty hardcore."
Giving a more accurate definition of the men he grew up with, the actor said:
"They were gentlemen … they were nice men, but they were hardcore. They were hard-working men."
His father was never proud of his career choice
Sam dug deeper into his father, saying that Henry was not an easy person and that he died in his mother's arms in their living room floor in Portland at 54 years old due to a heart attack.
The actor added that he was 18 years old when his father died and that Henry passed away thinking that his son was "a total idiot" for wanting to become an actor.
Sam confessed that even though he never wanted to prove his father wrong, he just wished to make him proud of his career choice and change his mind. Unfortunately, Henry died before Sam became the star he is nowadays.
Finally, the actor pointed out that Henry never was interested in theatre or arts, and that although he saw him perform "a couple of times," he was never impressed.
Sam's participation in the National Memorial Day Concert
Earlier this year, Sam made headlines by telling the heartbreaking story of WWII Hero Sgt. Ray Lambert, during the 30th National Memorial Day Concert which took place on May 26 in Washington DC.
During the event, Sam read what Sgt. Lambert's experience on the D-Day was like, describing with details the horrors of war. At the end of the story, the actor read:
"People who have never been in a war should understand what soldiers give up. The guys we left on Omaha Beach never had a chance to live the lives they dreamed of. A day hasn't gone by when I haven't prayed for the men we lost and their families."
At the moment, 75-year-old Sam is working as an actor and producer on "The Ranch" since 2016. He has also voiced over some movie characters, including Trusty on "Lady and the Tramp" and Ward Hill Lamon on "The Gettysburg Address."
Please fill in your e-mail so we can share with you our top stories!