Tyler Perry Talks about Healing after a Traumatic Childhood Where He Was Abused
Tyler Perry opened up about his traumatic childhood in a recent interview, and he spoke on how he healed from it.
It's no secret that Tyler Perry had a difficult childhood. He shed more light on it and how he healed from the abuse he suffered in a recent interview with People. 
"Helped me to understand my own behaviors. I could untie some of those strings, and get full healing."
MEN DON'T CRY
The actor said he suffered mentally for years after he got molested by two male adults and a woman, and he didn't know the effects the trauma had on him until his teenage and adult years.
"I didn't know what was going on or the far-reaching effects of it. I just moved through it. Go on to the next thing, [because] boys don't cry… they move on."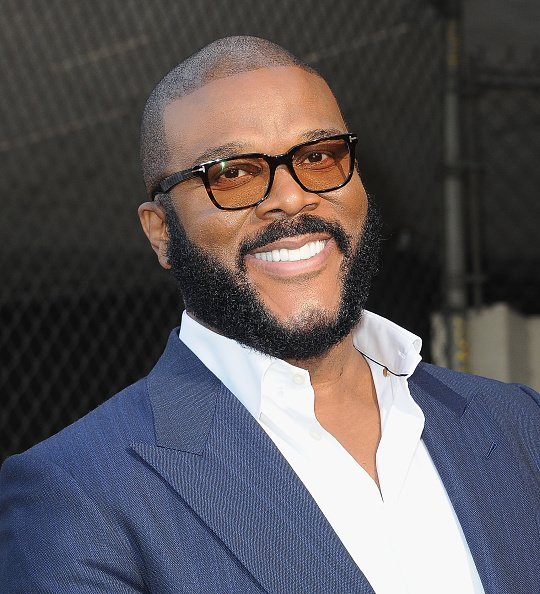 Perry
said he held onto the hurt
for a long time and he bottled up his emotions and confusion by trying to act like everything is okay. The movie mogul found an outlet in writing and visual imagination, which
he said
,
"Helped me to understand my own behaviors. I could untie some of those strings, and get full healing." 
HE FOUND SOLACE IN WRITING
Perry showed how therapeutic writing was for him when he used his experiences to make his first play, "I Know I've Been Changed." Since then, the actor overcame his past and forgave his father, Emmitt Perry who contributed to the abuse the actor suffered.
Emmitt, whose Louisiana home got razed by fire in 2017, has somewhat fixed his relationship with his son, and Perry, who is now a father himself is determined to give his son, Aman, a different childhood. 
PERRY OVERCAME THE HORRORS OF HIS PAST
Perry adores his son, and he told People that watching him grow, despite the little boy's curiousity is pure joy. He said:
"It's just joy. Just watching him learn, and discover, and yeah, it's wonderful."
Despite the bad experiences of the "Madea" creator's life, he has become one of the most significant moviemakers in the world today. He recently purchased a $250 million movie lot in Atlanta, Georgia, and owns the rights to all his movies. 
Perry is no longer the man who didn't feel safe in his house as a child or escaped somewhere in his mind. He has left the horrors of his childhood behind and is committed to helping others do so and also being an exemplary dad to his son.