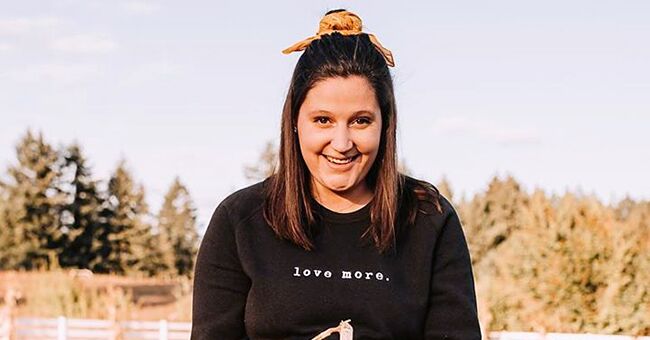 instagram.com/toriroloff
Tori Roloff's Husband Zach Poses with His Look-Alike Son Jackson in a Pumpkin Patch in New Photos

Zach Roloff took to Instagram recently to share photos with his son Jackson in a pumpkin patch.
Alongside a series of photos, Zach captioned the post, "Tori took some pictures of me yesterday. Modeling was never my thing but she made it painless.. And quick."
In one photo, the "Little People, Big World" star is seen smiling at Jackson, who bears a striking resemblance to his father.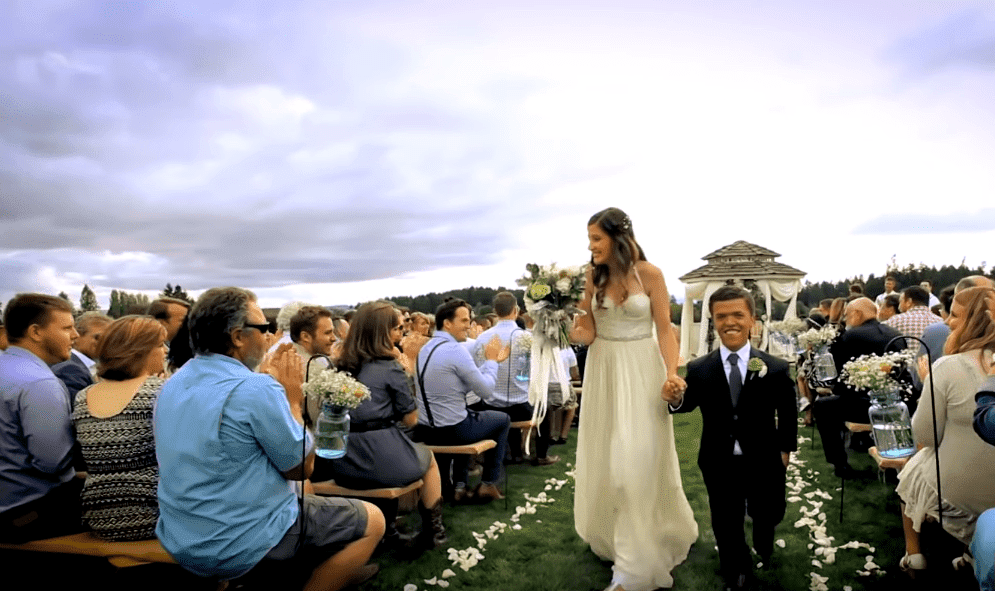 Tori and Zach Roloff walking down the aisle at the Roloff family farm on July 25, 2015 | Photo: YouTube/Nicki Swift
As of this writing, the post has received more than 37,000 likes. Many fans also immediately expressed their admiration for Zach and his son.
One person wrote, "Love your smile when you look at your son!"
"Great job to you and Tori! Jackson is adorable," added another.
"Awww! The pic of you and Jackson is adorable!" commented another user.
Someone else wrote, "I love your family! You And Zach are amazing and I love watching Jackson and Dog Dog. Y'all are truly down to earth, good people! Can't wait to see baby girl!"
As reported by TV Shows Ace, October is the Pumpkin Season on Roloff farms in Oregon. Every year, the farm opens for fans and customers to enjoy themselves.
They have the privilege of meeting some of the cast of the "LPBW." They can select their own pumpkins as well.
Last May, preparing for Jackson's birthday caused tension to Tori and Zach's marriage, as reported by Pop Culture.
The arguing really started before the party as Zach and Tori went to purchase what they needed. The couple couldn't help contradicting what they should spend.
Tori complained to the cameras, stating: "I feel like we bicker when we enter each other's realm."
"We bicker when I try to tell Zachary something about the house, money, building something. But then Zachary every time he tries to talk about food, Jackson or clothes... anything that's in my realm we argue," she added.
Their strain started from Zach's worries about getting too much food and adornments for the gathering as the family deals with a difficult monetary circumstance.
Tori and Zach welcomed Jackson in 2017. The toddler has achondroplasia, which is the type of dwarfism both Zach and Amy have.
Please fill in your e-mail so we can share with you our top stories!