LPBW Star Jackson Is Officially a 'Big Boy' as He Gets a New Haircut (Photo)
"Little People Big World" star Jackson Roloff got his first big boy hairstyle recently.
Tori Roloff, 28, shared a photo of the charming 2-year-old in her Instagram Story. The picture showed off Jackson's haircut and lovely grin.
"Zachary and I are so excited to announce that Jackson is going to be a big brother!"
"Mister mister got his first big boy haircut today. Thank you [Salon Mosey] he looks great," Tori wrote.
In April this year, Jackson's first birthday celebration created tension to his parents' marriage amid the season premiere of "Little People, Big World."
The episode of the hit reality series was intended to begin with a sweet celebration for the child's life. But it wound up with Tori and Zach Roloff, 29, quarreling. 
The bickering started prior to the party as Tori and Zach went to buy what they needed. The couple couldn't help contradicting what they ought to spend. 
Their tension arose from Zach's stresses over getting too much food and decorations for the event as the family deals with a difficult financial situation. 
Earlier in the episode, Tori and Zach told Amy Roloff that they badly need a speedy deal on their old home so they could stop paying two mortgages.
Despite the pressure, Jackson's birthday party went smoothly.
Meanwhile, Tori and Zach have another milestone coming up. The beloved pair are expecting their second child in November.
Tori announced her pregnancy on Instagram in May. She wrote: 
"Zachary and I are so excited to announce that Jackson is going to be a big brother! We are expecting a sweet baby girl this November. Thank you so much for always supporting our family and loving us!"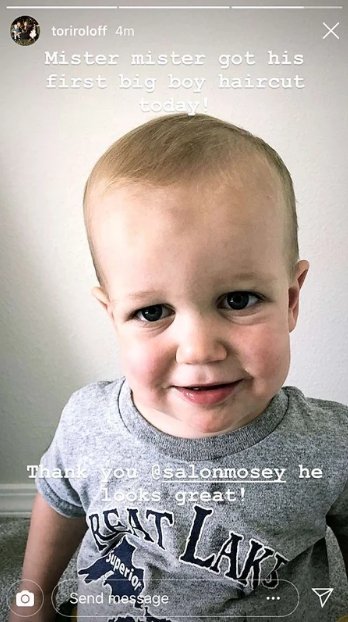 The reality star also told a fan that the chance of her and Zach's second kid turning into a little individual like Jackson is "50/50."
Tori and Zach welcomed Jackson in 2017. The toddler has achondroplasia, which is the type of dwarfism both Zach and Amy have.