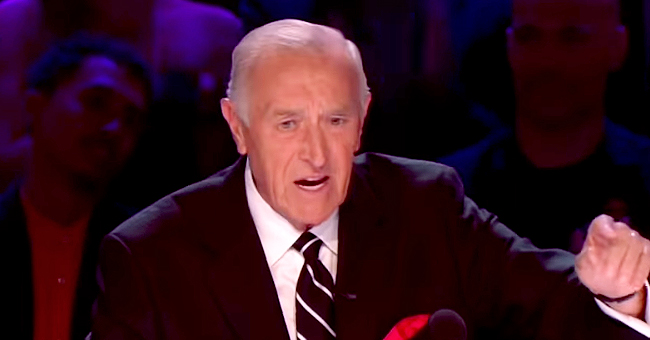 youtube.com/ET Canada
Len Goodman Slammed for Telling Ally Brooke Not to Touch Him Again after She High-Fived Him on DWTS
Len Goodman of "Dancing with the Stars" has sparked fury amongst followers of the show after his somewhat sharp rebuttal of contestant Ally Brooke onscreen.
Len Goodman is one of the judges on the famous reality dance show, and thanks to his being humorous, he is a favorite amongst fans.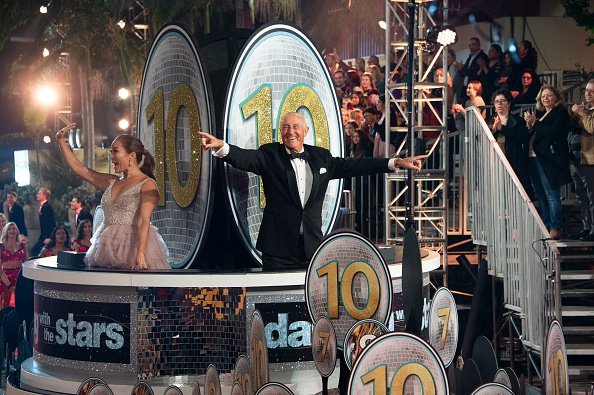 Len Goodman on set of "Dancing With The Stars" | Photo: Getty Images
"DON'T TOUCH ME AGAIN," A STONY FACED GOODMAN SAYS TO CONTESTANT
That seems to have changed, however, as a significant number of DWTS fans take to social media platforms to bash him for "snapping" at Fifth Harmony star, Ally Brookes for giving him a high five.
On Monday's episode, the 26-year-old and her partner Sasha Farber had only just danced the rumba to Selena's "Dreaming of You," when she gave Goodman a high five. The veteran dance coach sure didn't appreciate it.
Metro reports that Goodman was overheard telling Brooke after the high-five:
"Don't get overwhelmed. And don't touch me again."
While Goodman, who is known to have once openly critiqued Brooke's dancing, may have meant it in a more lighthearted way, his harsh expression and tone suggest otherwise.
Brooke seemed to think so anyway as she replied, nearly confounded:
"I gave you a high-five."
NETIZENS REACT, AND SOME STILL SEEM TO SUPPORT GOODMAN
Netizens have since taken to Twitter to express support for the gorgeous singer and in turn, critique Goodman. One angry fan, @CL_Gay wrote:
"@DancingABC I am SHOCKED at Len Goodman's comment to Ally 'don't ever touch me again.' WHY didn't he apologize for being SUCH A RUDE clown. She just gives him a high-five on one hand. Ally deserves an apology from him AND the show. Absolutely ridiculous!!"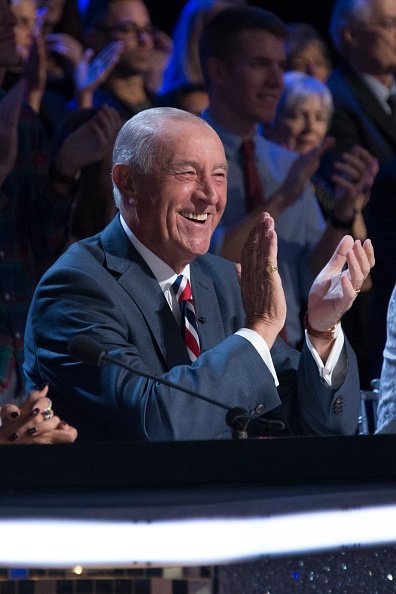 Len Goodman on set of "Dancing With The Stars" | Photo: Getty Images
Another such fan, @nuferd tweeted:
"DWTS LEN GOODMAN —rude, rude, rude. Jaw drop when he said to Ally, 'don't touch me again.' Is it right he should be on the show considering his past remarks and temperament?"
One fan, @jerseyluvbug, also tweeted:
"I can't believe Len snapped at Ally like that! "Don't touch me again!" Seriously? She high fives you. Get that grumpy old man off the air! It's just a reality tv show. #DWTS."
While the critiquing comments seem endless, it is essential to note that there were still a few DWTS fans that don't think Goodman's reaction to the high five was bad.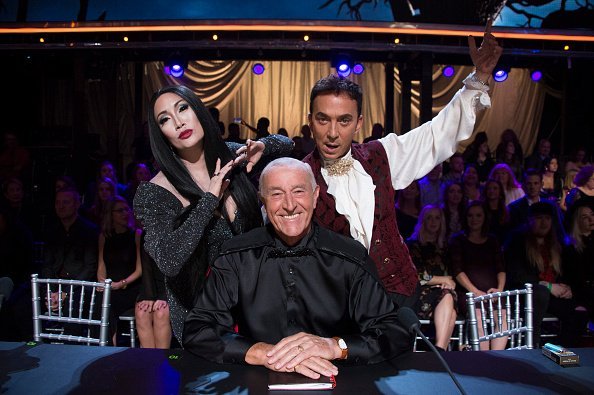 Len Goodman on set of "Dancing With The Stars" | Photo: Getty Images
One such fan, @SomeGuyInAuxNZ objectively commented that "Consent matters" before further writing:
"Pro-tip: It's rude to kiss, hug, or high-five people when they are not expecting it. Especially people who you aren't very close with."
While another, @McMc445 pushed the notion that Goodman didn't utter the statement with contempt:
"I just rewatched it 3 times to see why you made this tweet... it wasn't done in malice, and she certainly doesn't look as upset neither did her family…"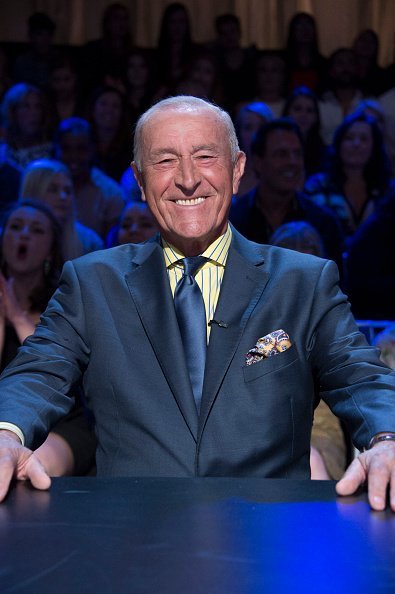 Len Goodman on set of "Dancing With The Stars" | Photo: Getty Images
Despite the current frenzy going about the media, neither Brooke, Goodman nor the DWTS production team has come forward to address the issue.
New episodes of "Dancing With The Stars" air Mondays at 8 p.m. ET on ABC.
Please fill in your e-mail so we can share with you our top stories!