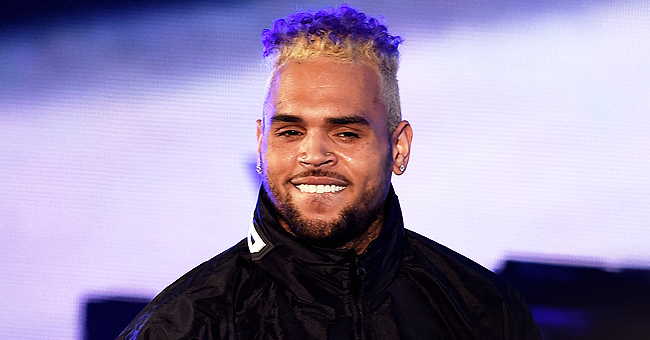 GettyImages
Chris Brown Shares Video of 5-Year-Old Daughter Royalty Posing on the 'Nights of the Jack' Red Carpet
Chris Brown can't stop gushing about his adorable daughter, Royalty Brown, as the girl proves she's not afraid of cameras posing on the red carpet of the "Nights Of The Jack" Halloween experience.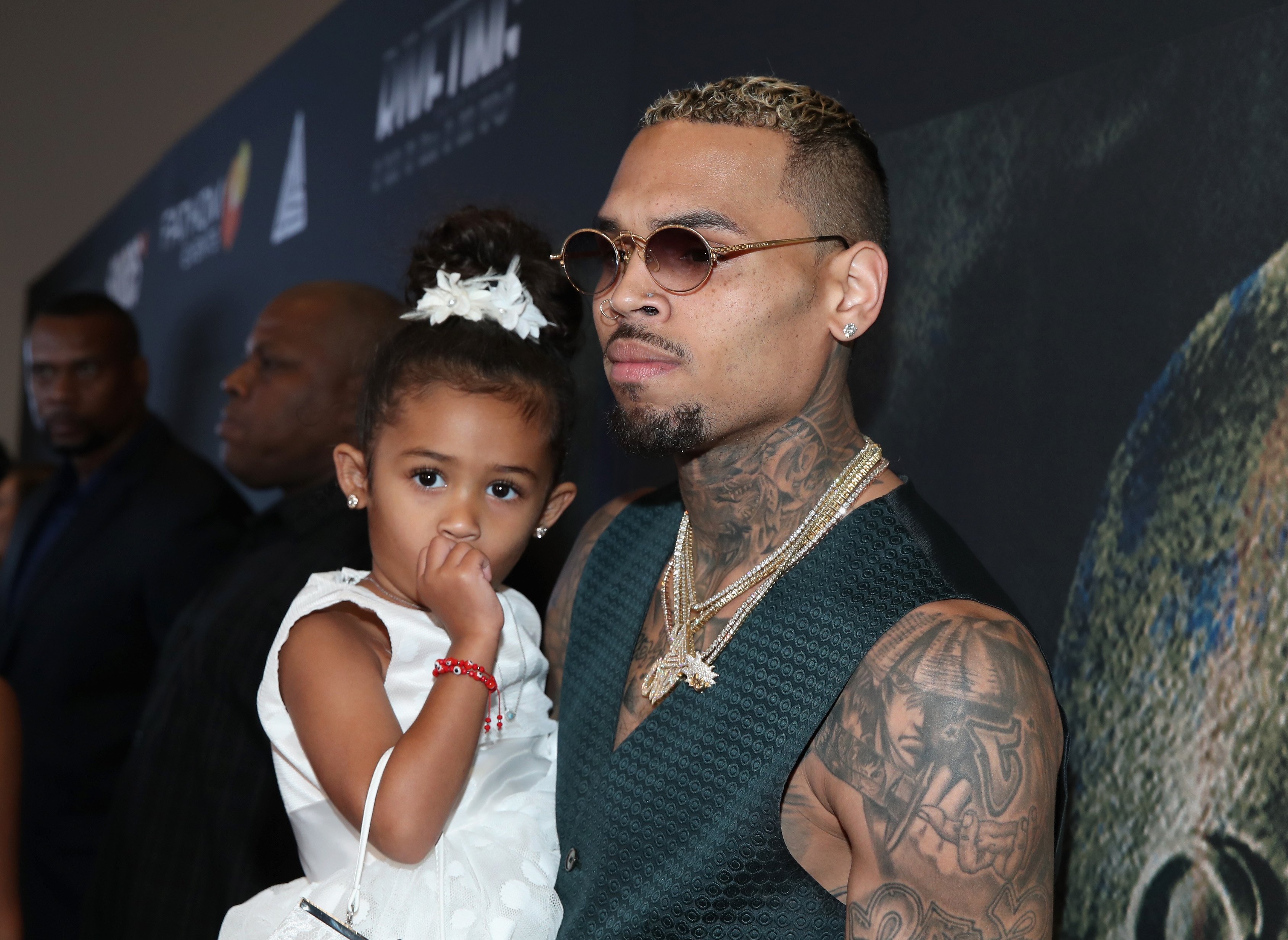 Chris Brown and his daughter Royalty at the Premiere Of "Chris Brown: Welcome To My Life" on June 6, 2017 | Photo: GettyImages
Royalty Brown carries the love for the spotlight in her veins, and at 5, she seems to be in her element in front of the flashes and cameras.
EARLY HALLOWEEN
As a proof of that, Chris Brown took to Instagram last Thursday to share a short clip of Royalty posing on the red carpet of the "Nights Of The Jack" Halloween Jack O'Lantern Experience.
For the occasion, the 5-year-old mini fashionista donned a purple leopard print sweatshirt, black leggings, and matching Fendi shoes. She accessorized with a black purse and a touch of makeup on her eyes and lips.
In the clip, Royalty can be seen flashing her biggest smile to photographers and even throwing a peace sign as she basked in being the center of attention.
"who does she think she is???" Brown captioned the clip, replying to himself: "A PROFESSIONAL KINDERGARTEN STUDENT. 5 and live."
FANS' REACTIONS
Fans of the "No Guidance" singer took over the comment section to share their thoughts on Royalty's red carpet shenanigans.
"She's her daddy's child. You better act like you know," wrote one fan.
Another added, "She is thee, Royalty Brown! The cutest little princess. I see her doing really big things."
And a third one pointed out,
"She was born a star! Watch out world!"
A KINDERGARTEN STUDENT
In late August, Chris celebrated Royalty's first day in school by sharing a photo of the girl posing with her new school uniform.
Royalty made sure to keep her style on by matching her pink shoes to her pink backpack. She also had her hair straightened and rocked a headband that matched her plaid blue skirt.
Brown, 30, couldn't help but get nostalgic at his daughter's new milestone, adding in his caption:
"My baby first day of school! Where has the time gone? SO PROUD OF YOU BOOBOO."
BIG SISTER ON DUTY
Royalty is no longer the youngest of the family.
Her mother, Nia Guzman, welcomed a second baby girl last June after keeping the pregnancy a secret through the whole nine months.
Royalty is enjoying her big sister duties and is always smiling whenever she's around her baby sister.
On top of that, rumors about her father expecting a boy with ex-girlfriend Ammika Harris have been swirling around for months now.
And although neither the singer or the model have confirmed or denied the news, if the baby is indeed coming, Royalty will be a big sis again by the end of the year.
For now, she's the only child getting praises on Chris Brown's page.
Please fill in your e-mail so we can share with you our top stories!