Marla Gibbs' Handsome Grandson and Great Grandson Bear a Resemblance to Her
Actress Marla Gibbs is a mother to three children as well as a grandmother and great grandmother to a handsome grandson and great-grandson respectively, and they are all carbon copies of her.
Marla Gibbs has enjoyed a lot of success in the American movie industry and is highly revered as an icon. The octogenarian is also a family person who tries very much to be in the lives of her children and grandchildren.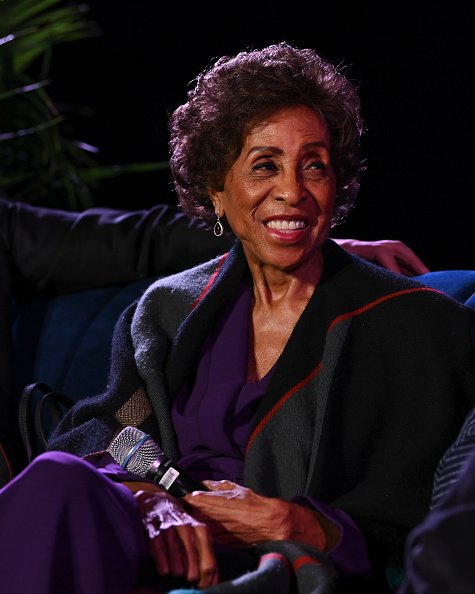 One of her three children, Angela Gibbs is the mother of Amil Gibbs, who has a son himself. Amil and his son do share a resemblance with their grandmother and great grandmother, respectively, as seen in many of the former's Instagram posts. 
AMIL'S INSTAGRAM POSTS
Amil Gibb's Instagram page bio tags him as a Music Producer, as well as Sales and Online Marketer. The grandson of Marla Gibbs and his son resemble the movie veteran in more ways than one, as seen in a post Amil shared to celebrate his son's 20th birthday.
"Happy Birthday Sam!! My son is 20 yrs old today! I'm very proud and grateful for the young man you've become. #boystomen #grownish #love," the proud father wrote.
In the post, Sam added a gridded photo showing a throwback picture and recent snap of the two of them together. From the post, it is incredible to see that Marla's genes are strongly present in her 2nd and 3rd generations. 
SAM ON INSTAGRAM
Amil's son, Sam Christian, also has a social media account with the handle, @sam_chris_. His bio on Instagram describes him as an actor, manager at "The Esi Network" and agent at "The Monument Agency."
Sam is quite tall, as seen in a recent post he shared in July, in which he described himself as 6'2. Though having a wider face, Sam has features that are prominent in his grandma as well.
MARLA POSTS ABOUT HER GRANDSON AND GREAT GRANDSON
The octogenarian posted about Amil and his family in August while they celebrated his birthday and prepared to celebrate Sam's birthday.
The post from Marla, which was a repost from Amil's earlier post, showed moments from the family of four's outing in Hawaii. One particular photo from that post showed Amil, his wife, and their two children including Sam.
MARLA MAKES A SURPRISE CAMEO ON ABC LIVE
One of Marla Gibbs' starring roles in her career was in the hit television series, "The Jeffersons." She is the only living member of the show's original cast and was on hand to make a surprise cameo in a live audience recreated version of the show, done by "ABC."
Athough her cameo surprised the audience, it was well-received. The 88-year-old actress showed she still had it in her, as she blended seamlessly into her role. 
MARLA AND ANGELA CONGRATULATE SONYA ON BAGGING HBO SHOW 
Marla's daughter, Angela Gibbs, is herself an actress, and the talent of acting seems to run in the Gibbs' blood, as Angela's daughter, and Marla's granddaughter, Sonya Winton-Odamtten recently bagged a place on a new show hosted by HBO.
The proud grandmother and mother congratulated Sonya on her landmark achievement, with loving posts on Instagram.