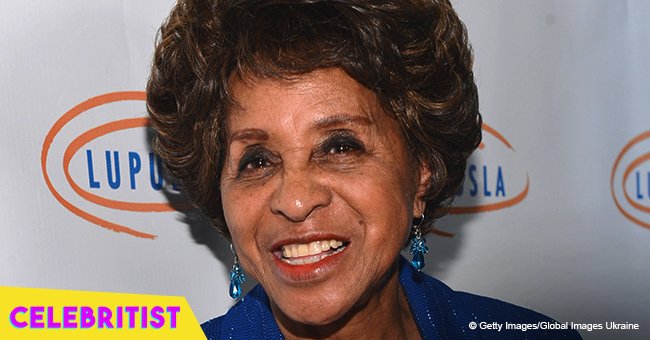 Marla Gibbs, 86, shared photos of daughter and late sister who are also actresses
Marla Gibbs, better known for her role as George Jefferson's maid, Florence Johnston, in the '70s sitcom, "The Jeffersons," recently shared some beautiful photos of two talented ladies in her family who are also part of Hollywood.
Marla is not the only one of her family with a passion and talent for acting. In fact, her older sister, Susie Garret, was also part of the entertainment industry and she's often remembered by her role as Betty Johnson on the TV series "Punky Brewster."
Susie and Marla also shared the screen on two different occasions, when the eldest made guest appearances on Marla's shows "227" and "The Jeffersons." Both women were definitely born to be in front of the cameras, but in the end, it was Marla who knew how to maintain a long-lasting career in Hollywood.
Garret made other appearances on "The Twilight Zone," and the 60's sitcom, "My Three Sons," but she pretty much disappeared from the entertainment industry after that. She passed away in 2002 at 72 after a long battle with cancer.
Despite her loss, Marla still remembers her sister with love, and after over a decade of her passing, Gibbs seems to be in a good place now. At 86, she's still working and keeping herself busy, and it seems like the workaholic passion runs in the family, because her daughter Angela is just as busy as her.
Angela Gibbs is one of those women who should be considered a threat because of their incredible talent. She's not only an actress, but also a director, producer, and writer, and she has a career that spans four decades already. She has acting credits in films like "Love Jacked," and "Straight Outta Compton," and TV series like "The People vs OJ," "Shameless," "Adult Swim's," and "Black Jesus."
As an interesting fact, Angela produced the play "227," and it caused such a buzz that it caught the attention of Norman Lear, who helped develop it into the NBC hit series that her mom starred in.
She also has won two NAACP Image Awards for her theatrical productions "Checkmates," starring Denzel Washington and "The Meeting," starring Dick Anthony Williams. Angela also taught at Spelman College in their Drama Department for a few years.
Is clear that Marla's family is filled with talent and passion for the entertainment industry, and we're glad to know that she's still keeping her sister's legacy alive, while her daughter keeps on leaving her own mark in Hollywood.
Please fill in your e-mail so we can share with you our top stories!