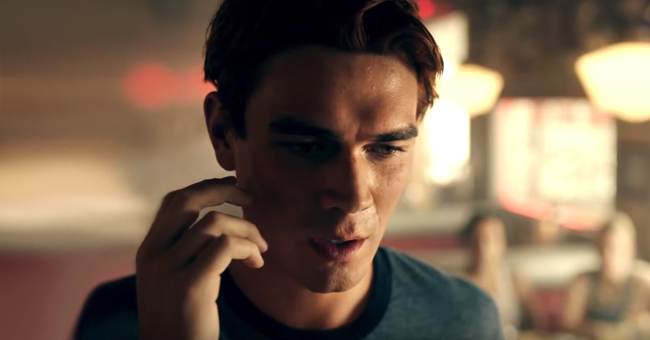 youtube.com/TV Promos
Luke Perry's Death Revealed to TV Son Archie Andrews in New 'Riverdale' Teaser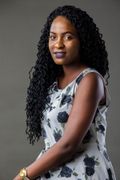 A sneak peek of the upcoming season "Riverdale" shows the devastating moment when Luke Perry's death was revealed to his on-screen son Archie Andrews.
The death of Luke Perry has left a huge void in the hearts of fans of the series "Riverdale." Luckily, the producers of the show were able to grant fans the long-awaited closure they need.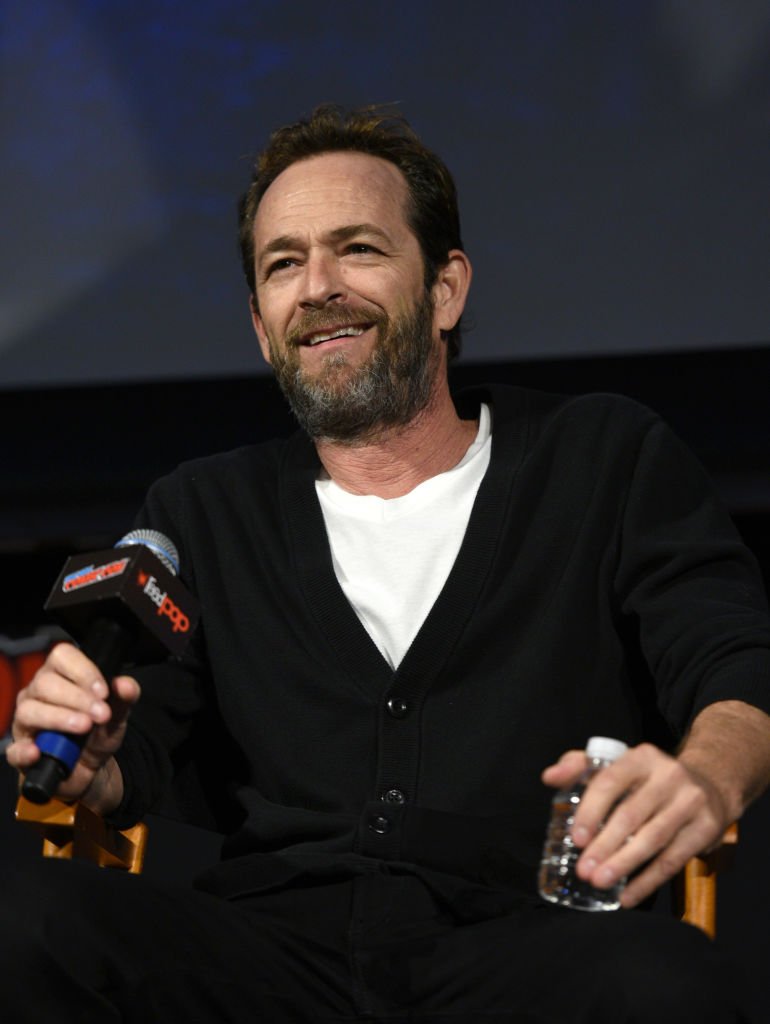 Luke Perry speaks onstage at the Riverdale Sneak Peek and Q&A during New York Comic Con at The Hulu Theater. | Source: Getty Images
As seen in a sneak peek of the show's upcoming season at the New York City Comic-Con, Perry's on-screen Don learned of his father's death.
As reported by PopCulture, the teaser began with the crew, Archie, Veronica, Betty and Jughead at Pop' s Diner talking about camping.
That was when Archie, who is played by K.J. Apa, receives a call from his dad. Moments later, Archie is seen dropping the phone sheiks he stumbles and falls to his knees.
As other scenes of the teaser played out Archie is heard saying in the background:
"Fred Andrews will always be a part of Riverdale."
The cast of the show revealed to Deadline that it was "incredibly painful" remembering their late colleague.
Molly Ringwald who played Fred's ex-wife that returned to Riverdale, recalled Perry's demise saying:
"For me, it was very cathartic. I think we all dealt with it in different ways. I didn't get to go to Luke's memorial, so [this episode] was really like my good-bye to him. It was kind of what I needed. He was my guy. It felt like a nice good-bye for me."
Marisol Nicholas, who plays the role of Hermione Lodge, believes that Luke's spirit is still with them.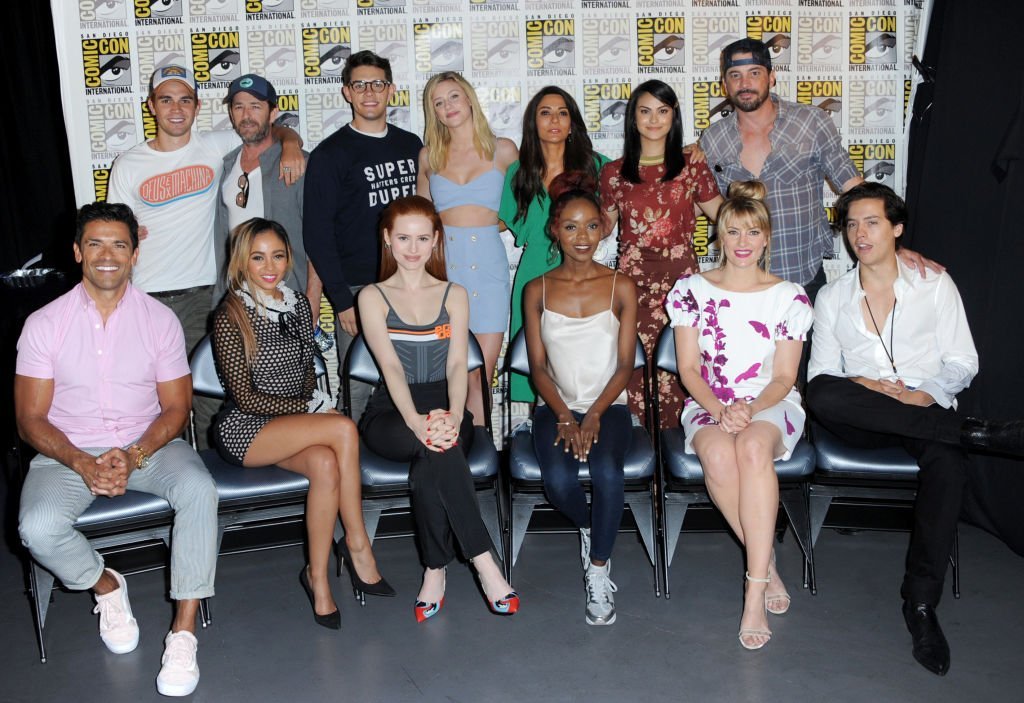 The cast of "Riverdale" attend the "Riverdale" special video presentation and Q&A during Comic-Con International 2018 at San Diego Convention Center. | Source: Getty Images
As revealed by Digital Spy, the show paid tribute to the late actor with the opening episode of season four, which has been titled "In Memoriam."
The executive producer of the show Roberto Aguirre-Sacasa spoke about how the crew chose to address, Luke's demise to TV Line.
He explained that at first, they decided not to address his death, but they chose to reflect on it, and that was "absolutely the right decision."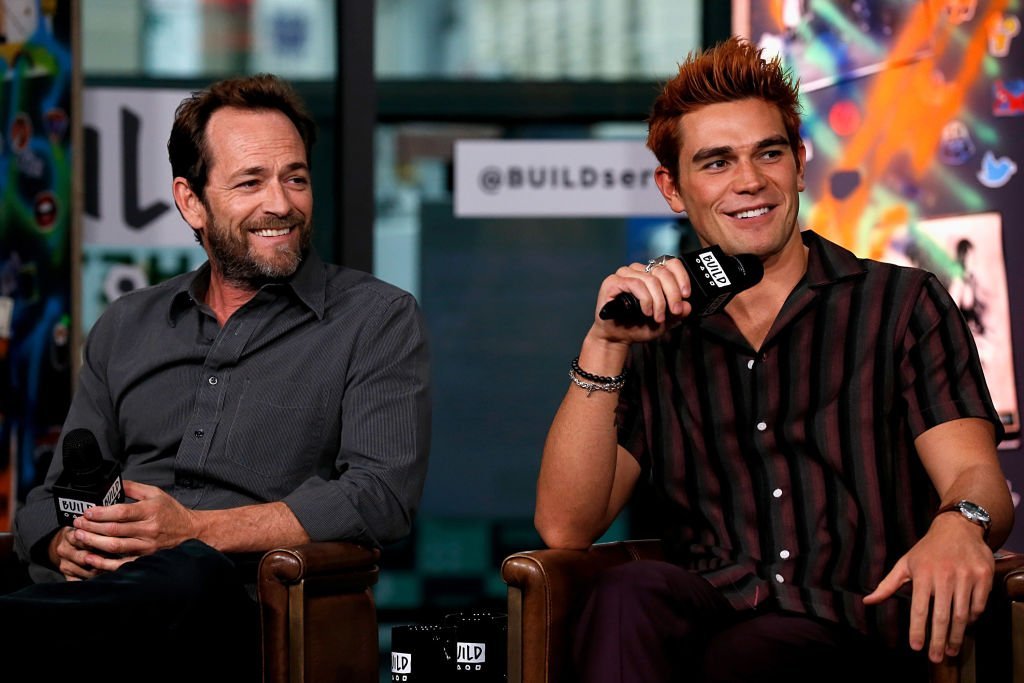 Luke Perry and K. J. Apa attend the Build Series to discuss "Riverdale" at Build Studio. | Source: Getty Images
Speaking about how they shot the tribute episode, Aguirre said:
"We kind of knew this was going to be brutal on the cast, especially KJ [Apa], who was Luke's main scene partner," Aguirre-Sacasa recalls. But "everyone was really proud to gather to tell this tribute to Fred, and to Luke."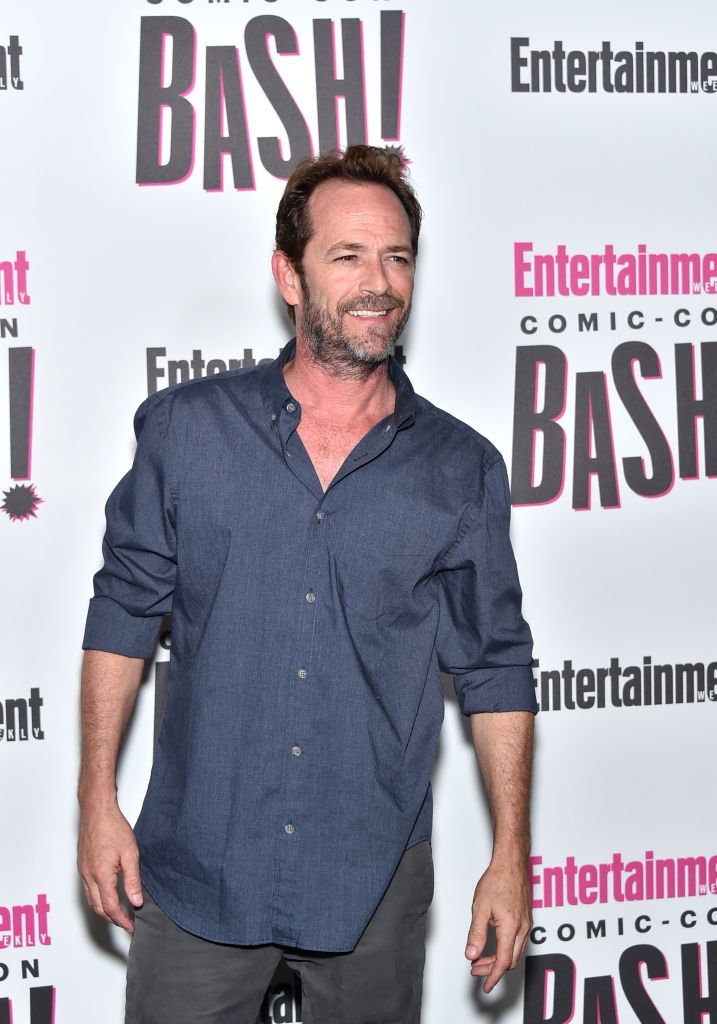 Luke Perry attends Entertainment Weekly's Comic-Con Bash held at FLOAT, Hard Rock Hotel San Diego. | Source: Getty Images
Perry passed away at the age of 52 on March 4, after suffering a massive stroke. He forever remains in our hearts.
Please fill in your e-mail so we can share with you our top stories!